Despite hearing more than 11 hours worth of heated and emotional testimony from 99 people, the University of Hawai'i Board of Regents voted unanimously in favor of the latest draft of the Maunakea administrative rules with one amendment on Nov. 6 at UH Hilo.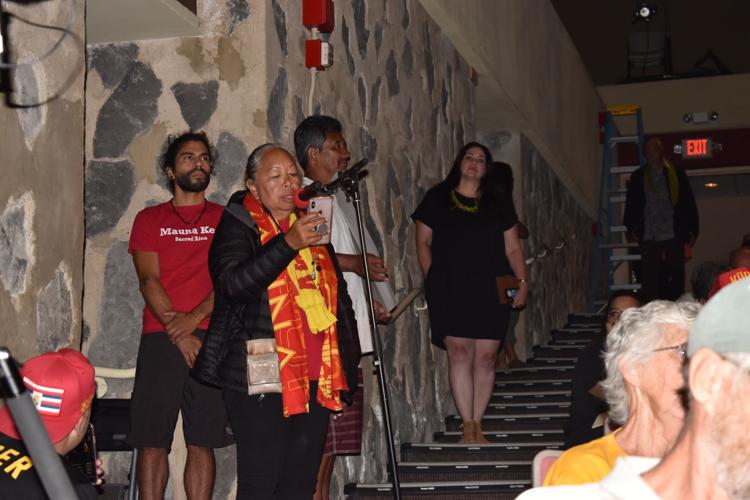 "It's unconscionable to expect the community to delve through 1,687 pages of material, in order to present a competent review and feedback for your deliberation," practitioner Noe Noe Wong-Wilson said in her testimony in front of the BOR. "Instead, you should listen carefully to the comments presented to you today, and try to understand why the community objects so vociferously to your proposed rules."
Wong-Wilson requested that the BOR should put its decision on the rules on hold for 90 days or more in order to discuss with stakeholders and have proper consultation.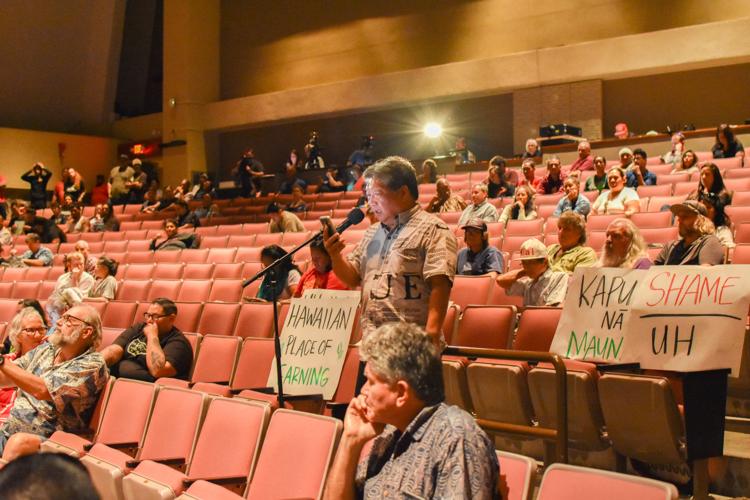 In a press release, UH said that the rules are a result of extensive consultation and outreach, which included Native Hawaiian organizations, Hawaiʻi Island business organizations, commercial tour operators and government agencies including the Office of Hawaiian Affairs, Department of Land and Natural Resources, the Office of Hawaiʻi County Mayor, Maunakea Management Board and Kahu Kū Mauna.
The purpose of the proposed management rules, under section 20-26-1, is "provide for the proper use, management, and protection of cultural, natural, and scientific resources of the UH management areas; to promote public safety and welfare by regulating public and commercial activity within the UH management areas; to ensure safe and appropriate access to the UH management areas for the public; and to foster co-management with the department of land and natural resources in UH management areas."
The amendment eliminated the requirement that groups of 10 or more must register before entering UH-managed areas. The proposed rules now advance through the remainder of the administrative rules process to Gov. David Ige for final approval.
(The proposed rules can be viewed on page 627 of the Board of Regents Meeting Materials,).