Gov. David Ige announced today at a press conference that construction of the Thirty Meter Telescope to be built on Maunakea will start on July 15. 
Deputy Director of the Highway Division Ed Sniffen said all roads from the summit down to the highway will be closed at 7 a.m. and will remain closed 24 hours to the public until construction is complete, starting on July 15. There is no official date when the construction will be finished.
"We're working to make sure that everyone stays safe on the mountain," Sniffen said. "We're making sure that the heavy equipment gets there safely. Working with the contractors right now to see how much equipment we can get up there."
The $1.4 billion project has been in limbo for over a decade. While the construction of TMT will be in motion, the five of the 12 telescopes at the peak of Maunakea will be decommissioned.
Since the Department of Land and Natural Resources issued the notice to proceed on June 20, Native Hawaiian activists, who call themselves protectors, are waiting to protest.
Four Native Hawaiian activists from Ka Lahui Hawai'i held signs in opposition to the construction of TMT after today's press conference. According to Healani Sonoda-Pale, member of Ka Lahui Hawai'i, they were frustrated with the communication of when the construction of the project would be set.
One sign read, "Bulldoze your own temple."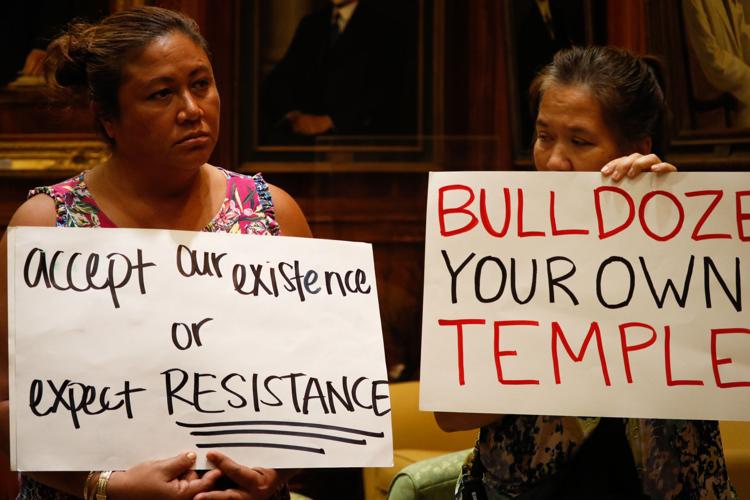 "The proctors are peaceful, and they are going to stay in kapa Aloha, and they have shown us a new way to protect what is important as Kānaka Maoli," Sonoda-Pale said.
There were no Kānaka Maoli supporters who spoke in support of TMT at the press conference, and there is a clear divide between the opposers and supporters.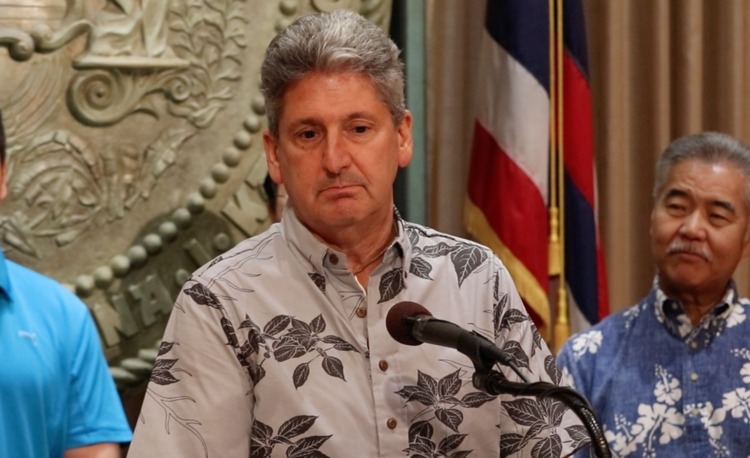 "This has been really challenging for the entire community including the University of Hawai'i," UH President David Lassner said. "Opinions are divided. We want to respect the opinions of those who oppose the project. There are also many, many people who have seen the benefits of the project including many Kānaka Maoli. That's unfortunate for those who oppose it and I do feel their pain but unfortunately, not everyone is in agreement and people will be hurting because of that, and I'm very sorry."