Gov. David Ige confirmed today at a press conference that construction for the Thirty Meter Telescope project on Maunakea, located on Hawai'i Island, will begin "sometime this summer." 
"We will proceed in a way that respects the people, place and culture that make Hawaiʻi unique," he said. "I will continue to work with the University of Hawaiʻi and all our partners to make meaningful changes that further contribute to the coexistence of culture and science on Maunakea."
Ige said that the state Department of Land and Natural Resources issued a notice to proceed with construction. The notice to proceed for the TMT project was issued on June 19 and posted online.
"The project has met all preconstruction requirements under the Conservation District Use Permit," Suzanne Case, Board of Land and Natural Resources chair, said. "As this project moves forward, I ask everyone who goes to Maunakea to respect this unique place and its fragile natural and cultural resources."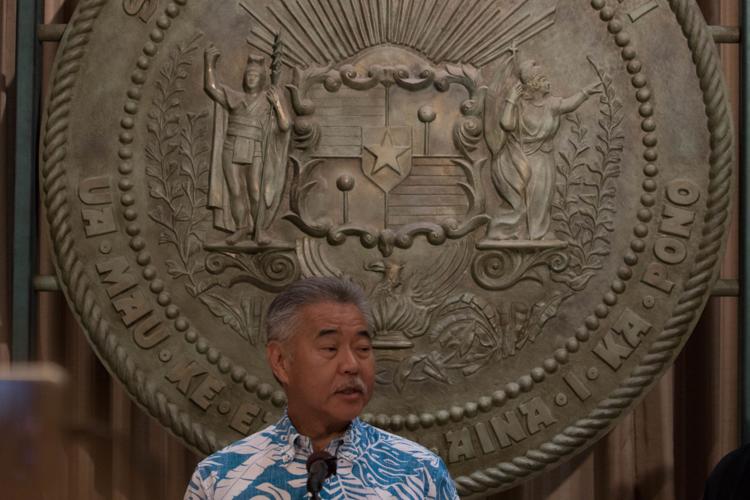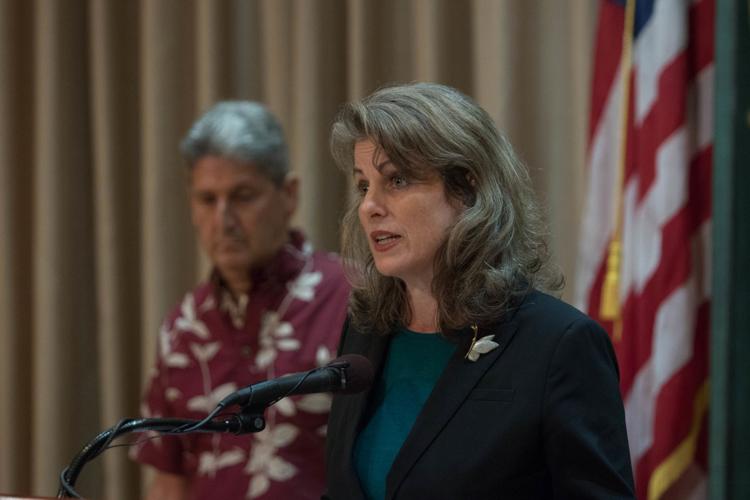 Four unauthorized structures were removed from Maunakea earlier this morning by state agencies so that construction of the telescope can begin safely.
The Hawaiʻi Supreme Court said that the two ahu, Hawaiian altars, on the TMT site did not constitute a traditional or customary Native Hawaiian right or practice. The structures were removed with guidance from Native Hawaiian cultural advisors, according to UH.
"We know there are members of the community, including within the University of Hawaiʻi, who oppose the project," UH President David Lassner said. "We are truly sorry for the pain some of them feel, and we fully respect their rights under the First Amendment to protest in a peaceful and lawful manner. But the project is also supported by many, and we firmly believe in the benefits of bringing the most advanced telescope in the world to the most magnificent and awe-inspiring mountain in the world."
In response to the approval of TMT, members of the public gathered at the State Capitol later in the day for a "peaceful expression of aloha for Mauna a Wākea." 
Hawaiian activists, students, teachers and TMT protesters waved signs outside of the capitol. 
There's an intent to harm the indigenous people of Hawai'i, and to actually destroy us," Laulani Teale, a Hawaiian activist, said. "As of people, and you can't say that there was no such intent, when you destroy four sacred sites on the solstice, on the most sacred day that on a mountain on which that particular day is traditionally celebrated."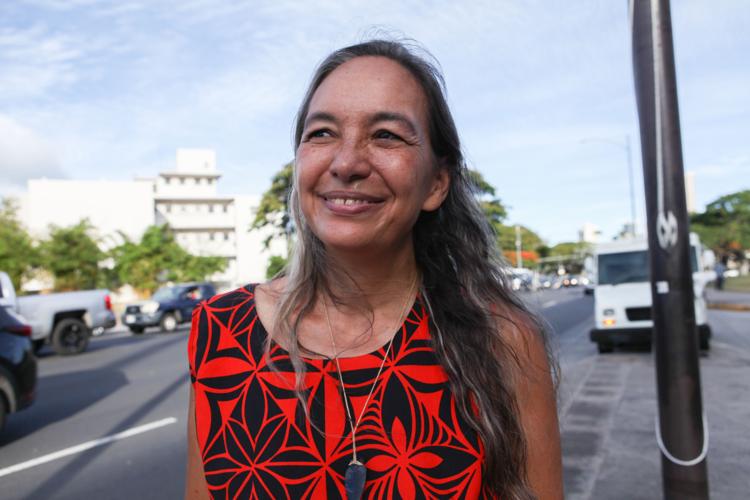 Teale said that she wants people to withhold all funding and donations at UH, the University of California and all institutions involved with TMT projects.
"This truly has risen to the crime of genocide," she said. 
UH Mānoa student Katherine Achacoso feels that there was a "lack of consultation" about Maunakea. 
"It's really important that the University of Hawai'i not only considers itself as a Hawaiian place of learning, but thinks about the larger context, which is that we are on occupied land," Achacoso said. 
Relevant agencies are beginning to plan with TMT representatives to determine the start date for construction. 
Peaceful protest at State Capitol in response to approval of TMT project on Maunakea
---
Managing Editor Cassie Ordonio contributed to this post.