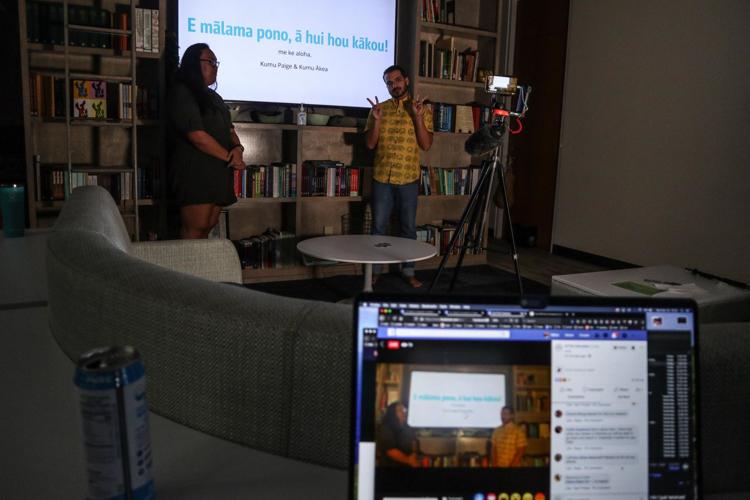 After hundreds attended  the free 'Ōlelo Hawai'i classes at the University  of  Hawai'i  at  Mānoa, the student senate approved a bill that appropriates funding for the classes to continue for the next three semesters.
ASUH approved Senate Bill 40-20, which will appropriate a total of $15,900 in funds for "awards for service" for two graduate student kumuand  one undergraduate assistant from the Kawaihuelani Center for Hawaiian Language.
When the 'Ōlelo Hawai'i classes were held in-person, there were over 300 people in attendance. The Campus Center Ballroom, courtyard and Bilger Hall were needed to accommodate the large crowds.
Due to COVID-19, the classes were shifted online toward the end of March, and have received around 70,000 views altogether.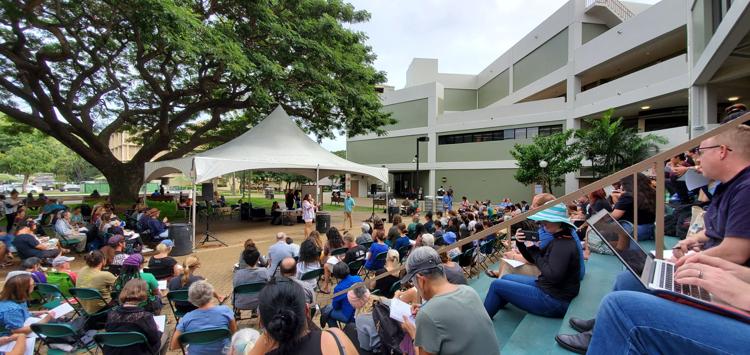 "When hundreds of people gathered in our first class, I had no doubt that this class needs to continue," ASUH Vice President Raiyan Rafid, who was the author of the bill, said. "I've witnessed the beauty of 'Ōlelo Hawai'i and how it unites people. As we continue to receive everyone's support, I believe this class will continue for a long time."
During summer, the classes will be  held  online  on  Wednesdays
Past classes and presentations are available on ASUH's website: asuhmanoa.wixsite.com/asuh