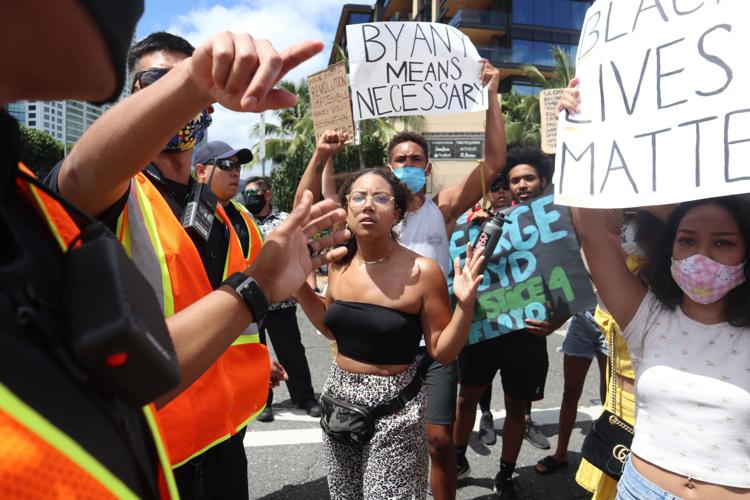 Hundreds marched from Outrigger, Waikiki to Ala Moana Boulevard chanting "I can't breathe" in protest of the fatal arrest of George Floyd that occurred over the Memorial Day weekend. 
This protest is preceded by the Black Lives Matter demonstration at the Hawaii State Capitol held on May 29. 
The scene began to heat up as threats for arrest were made by Honolulu Police Department (HPD) officers as protestors overflowed onto the roads. HPD has blocked the road to Ala Moana Beach Park.  
The crowd dispersed at approximately 4 p.m.
This story may be updated with more information.