On Thursday, Nov. 19, Governor Ige announced that new travel restrictions would go into effect on Tuesday, Nov. 24, two days before Thanksgiving. The previous restrictions, which began on March 26, required all visitors to the Hawaiian islands to self-quarantine for 14-days. Flash forward to Thursday, Oct. 15, where visitors were now allowed to bypass the 14-day quarantine as long as they had a negative COVID-19 test and uploaded it to the Safe Travels website.
Now, visitors must have their negative COVID-19 test results from a state trusted testing partner (hard copy or uploaded to the website) before departure for the islands. If they do not have their results beforehand, visitors must self-quarantine for 14-days or the length of their trip, even if their results come in shortly after arrival. Those who donʻt want to get tested must quarantine in their hotel room or home upon arrival.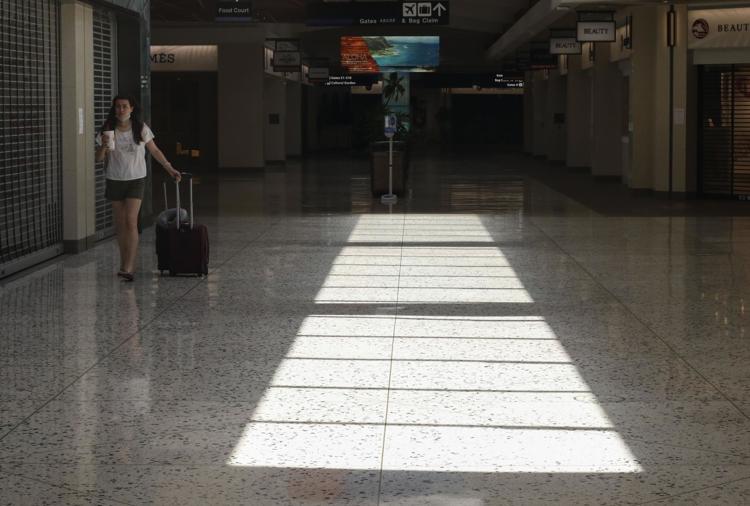 According to SFGate, there were 44 instances of travellers to Hawaiʻi that participated in a pre-testing program, but came back with negative results a day or two later. 
"We are implementing this added layer of safety in response to the dramatically increasing number of COVID-19 cases in the continental United States and around the world. The health of our residents and visitors is our primary concern, especially as more people travel to our state during the holidays," Gov. Ige said.
On Monday, Nov. 23, Hawaii News Now, reported that Hawaiʻi had 114 new COVID-19 cases, 80 of them were on Oʻahu. On the island alone, Oʻahu has had a total of 14,873 cases and 1,070 cases were from two weeks before the new travel restrictions took place.
Statistics on Hawaii Travel Authority showed a total of 76,613 visitors to Hawaiʻi in October, which is a major increase compared to the 18,868 visitors counted in September. 
The changes don't stop there. On Friday, Nov. 27, in the following news release, Gov. Ige approved Kauaʻi Mayor Derek Kawakamiʻs request to put a pause on Kauaʻi's participation in Hawaiʻi's pre-travel testing program, which took effect on Wednesday, Dec. 2. This means that all individuals traveling to Kauaʻi will have to take part in the 14-day quarantine regardless of their test results.
"Iʻd like to thank Gov. Ige for approving Emergency Rule 23, temporarily pausing Kauaʻi's participation in the state's pre-travel testing program. Given the national surge of COVID cases on the mainland, Kauaʻi is unable to adequately protect itself by utilizing the Safe Travels program at this time," Mayor Kawakami said.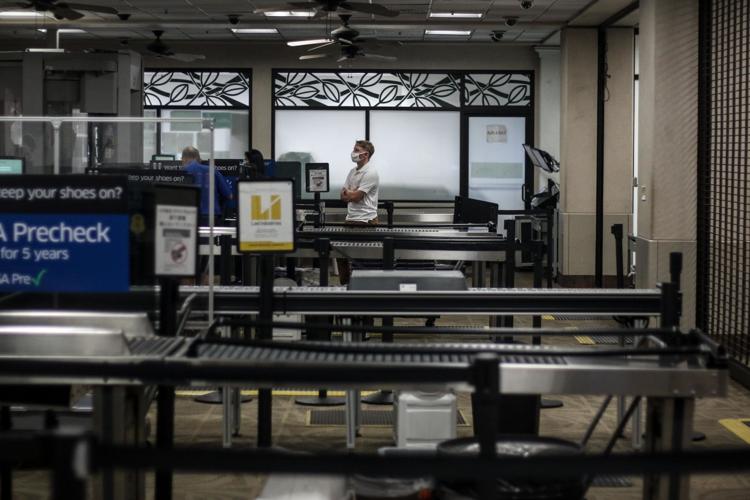 All the information regarding Mayor Kawakami's Emergency Rule 23 can be found here.
The reasoning behind Kauaʻi opting out is because Gov. Ige kept rejecting Mayor Kawakami's request for visitors on the island to do a 72-hour mandatory quarantine and a second COVID-19 test after arrival. Taking a test before boarding was only part of the process, and until Ige agrees to Kawakami's request, Kauaʻi would step out of the program and see how cases are before stepping back in.
"In the period between March 13, which was our first confirmed case, to October 14, this island only had 61 cases," Mayor Kawakami said. "From October 15, till about six weeks after that, we more than doubled our cases, and of that, a large number of them were from people who had participated in the safe travels program, got a negative test result, but then became positive upon arrival on Kauaʻi."
In a turn of events, Dr. Janet Berreman from the Department of Health (DOH), also from Kauaʻi, mentioned that Gov. Ige plans to shorten the quarantine period from 14-days to 10-days. The change will be official once he has his next emergency proclamation; the date of when has not been announced.
Berreman pointed out that now is not the time to make travelling easy for people. It is frustrating and inconvenient for some, but the new restrictions requiring travellers to have their negative test results before they board adds a new layer of protection towards visitors, the people around them and where they're travelling to. The reason for the requirement was to prevent people with a pending test result, that is likely to be positive from coming to Hawaiʻi. 
Travellers that took their test within 72 hours before boarding the plane, but didn't have their results back, were allowed to come to the islands anyway and wait for their pending results, but most of the time, their COVID-19 test results came back positive.
"And when they got here, because they didn't have their result, they needed to be in quarantine until they got their result. But then, when that result of their pre-travel test came in, after they were already here, they found out that it was positive," Berreman said. "And so those people, in retrospect, then were travelling on the airplane while they were infectious to other people and were infectious here in that time leading up to when they got that result." 
Proof of whether the new travel restrictions are effective will soon be coming as the holidays bring in more travelers. Until then, the DOH and the state's COVID-19 task-force will be on close watch.