Lightning was seen across Hawai'i skies Monday evening after sunset.
According to the National Weather Service, "An unsettled weather pattern will persist across the island chain through Tuesday, with locally heavy rainfall and thunderstorms possible statewide."
The "airmass," which is a technical term for a relatively weak thunderstorm that usually does not last much longer than an hour, moves slowly and does not produce severe weather, is expected to stabilize by Wednesday.
"But a showery wet trade wind pattern is expected to hold through the weekend. Breezy to windy conditions are expected Thursday through Saturday," according to the NWS Hawai'i synopsis.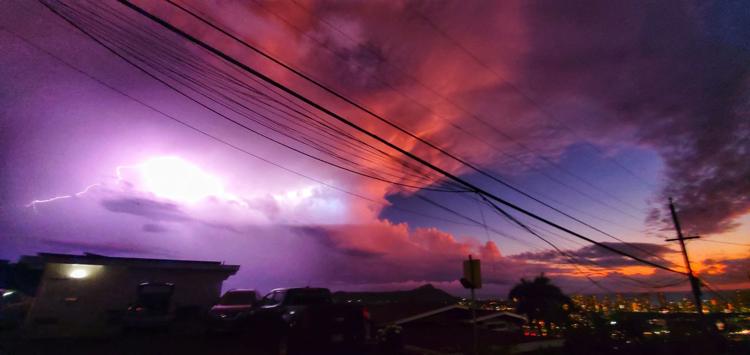 See any lightning in your neighborhood? Send us your photos and videos to editor@kaleo.org