Changes were made to Hale Mahana Apartments after residents reported mold in some units.
After recent mold allegations, representative of real estate company Laconia Development LLC Paul Menzies commented on the issue.
"Hale Mahana ownership immediately initiated a professional, third-party assessment of the condition by a Honolulu-based consultant that is experienced in such matters," Menzies said.
Owners of Hale Mahana were notified by building management that some tenants noticed mold in certain areas of their units in October 2018.
According to Hale Mahana, the third-party assessment results concluded that some mold had been found on tenants' personal items and under desks and cabinets drawers.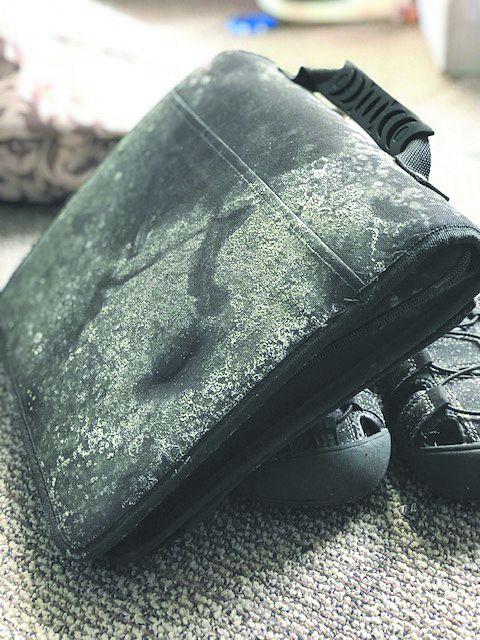 The third party also advised ownership to adjust humidity levels in the building, which, if high enough, can create an ideal environment for mold growth, investigators say.
Menzies also stated that the mold in the infected units was cleaned in mid-November and during that time the affected residents were moved to different rooms in the building.
"During the cleaning process, building management was conscientious about working around tenants' schedules to accommodate classes, exams and other commitments," Menzies said.
In addition to the third-party assessment, an air conditioning consultant was hired to conduct a review of the buildings' air conditioning system, according to Menzies.
"Air conditioning thermostats had been installed to allow very low temperatures," Menzies said. "Residents should be instructed to turn off the air conditioning when windows in their apartments are open."
Menzies also mentioned that every Hale Mahana apartment unit was thoroughly cleaned, including rooms that did not contain mold.
DOH Assessment and Results
After concerns raised by residents living at Hale Mahana, the Department of Health made an assessment of the common areas of the facility on June 6.
"Myself and our AC/Vent inspector did not observe any deficiencies," Shawn Haruno , DOH indoor air quality specialist, said. "The residential units are individually controlled by thermostat."
Haruno said that they did not test specifically for mold. They assessed the cause of indoor air quality issues and gave recommendations.
"Our assessments consist of a visual inspection of the facility and mechanical equipment, and IAQ indicators like temperature, relative humidity, carbon monoxide and carbon dioxide," Haruno said. "If individual occupants choose to set the temperature below 72 degrees fahrenheit, condensation issues will arise and cause mold growth."
Haruno said that opening windows while surfaces are cool can lead to more condensation and that moisture sources such as leaky pipes may also contribute to moisture damage and mold growth.
Effects of Mold
Studies show that people who inhale mold spores have a possibility of getting sick, but depending on the type of mold, people can experience different effects. 
When discussing mold as a non-scientific term for a group of fungi, mycologist George Wong at the University of Hawai'i at Mānoa Botany Department had some insight.
"Keep in mind, however, that most mold is not harmful to your health," Wong said. "For example, the mold that grows on shower tiles is not dangerous. It takes an expert to know whether a particular mold is harmful or just annoying."
Since experts said that mold is prevalent in Hawai'i's hot and humid weather, Wong suggested cleaning your home regularly to prevent or reduce mold growth.
"If you don't clean up the problem, then of course, you are going to continue to have the same problems and will become worse over time," Wong said. "However, to fix the problem, the source of the problem has to be identified! Otherwise, regardless of how conscientiously you are cleaning the apartment, the problem will just keep recurring."
Hale Mahana management said that they will monitor air conditioning systems to protect the air quality in each room and in the building's common areas.
"Because mold is commonplace in residential and corporate structures in Hawai'i, Hale Mahana ownership will continue to take proactive steps to make the building less susceptible," Menzies said.