During Aug. 30's University of Hawai'i Board of Regents meeting, many Maunakea Kia'i (protectors) continued to urge the regents to halt the Thirty Meter Telescope construction project.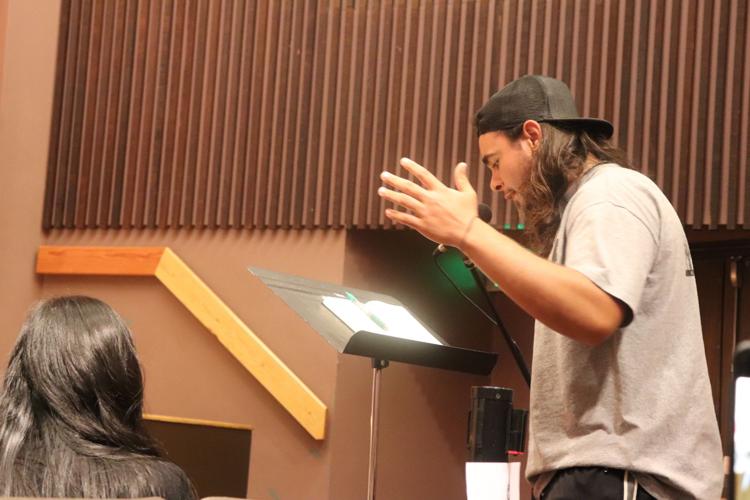 "We feel it is our civil duty as your constituents and as students of this university both as Kanaka and Maoli alike, to hold you accountable for the blatant disregard of local and federal law,and most sacredly the rights of Kanaka Maoli's indigenous sovereigns of this pa'aina," UH Mānoa student Kaipu Baker said in his BOR testimony.
In her testimony, UH Mānoa Political Science Professor Noenoe Silva said that the regents and Lassner are not listening to the concerns from students, faculty and staff.
"We need responses that show that you're (President David Lassner) listening to what faculty, staff, and students are telling you," Silva said. "It was a slap in the face for us when we asked you to respond to our concerns and petitions and our campaigns and you went before the kupuna at the blockade on Maunakea and announced that you would not answer our questions. That was in July and as far as I know, you have still not responded to those petitions or that short hand-full of questions."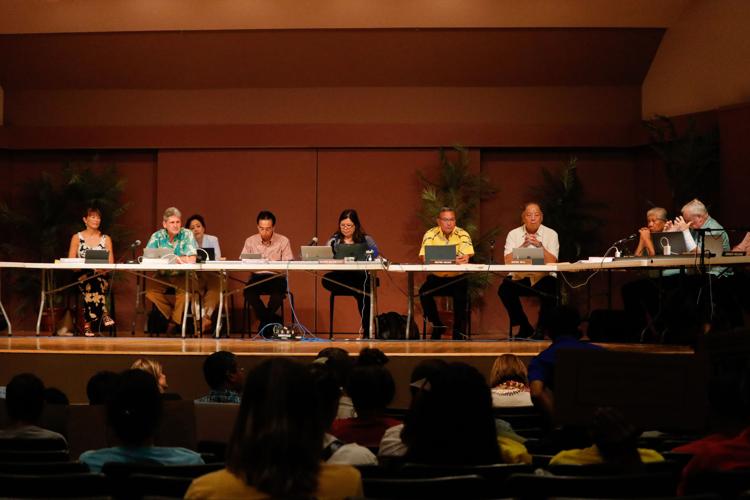 On Aug. 2, the BOR approved the creation of a Permitted Interaction Group relating to Maunakea. The group's task is to investigate issues relating to the stewardship and management of the mountain. They will report their findings during monthly BOR meetings.
Earlier this month, the BOR also postponed its decision making on Chapter 20-26, Hawai'i Administrative Rules, entitled "Public and Commercial Activities on Mauna Kea Lands." The decision was originally on July 18's agenda, then postponed to Aug. 22, and then Aug. 30 and now Nov. 6.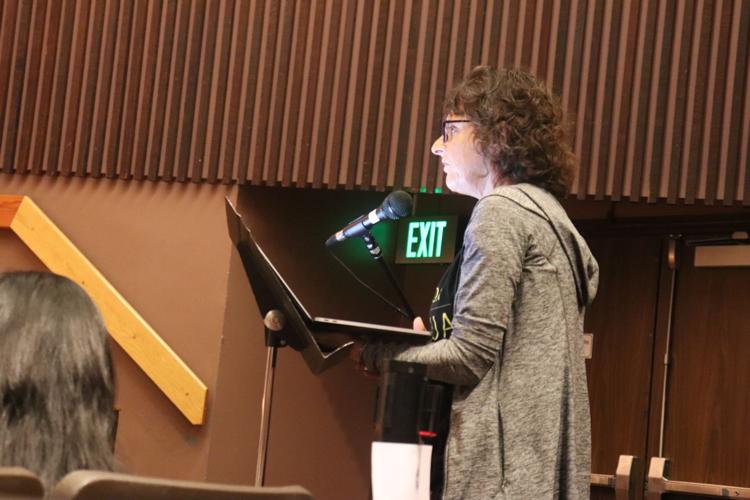 "As you establish your PIG; as you and President Lassner make and postpone discussion of your administrative rules (this is the third postponement); as you work in tandem with a state that, like the university with its made up administrative rules, is scrambling to forge and enforce false laws and rulings and jurisdictions (over 600 tickets were given in the space of one week to those driving to or parking at Pu'uhuluhulu); you place the BOR in complicity with what playwright Alani Apio called in 2001 "a thousand little cuts to genocide,"" UH Mānoa English Professor Cynthia Franklin said.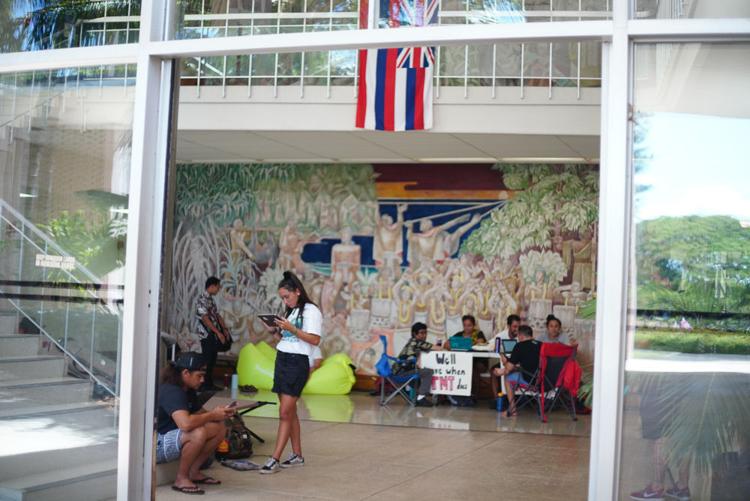 Occupying Bachman Hall
On Monday, students and faculty occupied Bachman Hall and set up an extension of Pu'uhuluhulu University on Bachman lawn. They also set up 38 ʻohe (Hawaiian bamboo) structures on the lawn. Each has the names of the 38 people arrested on Maunakea this summer.
Students and faculty said that they will not leave Bachman Hall until the BOR and UH President David Lassner abandons the TMT project. A university spokesman said that they will do everything that they can to accommodate those who are occupying Bachman Hall. This includes leaving doors and bathrooms unlocked, and having the Department of Public Safety checking up on people periodically.
The university also released this statement earlier this week regarding those students, faculty and staff who are occupying Bachman Hall: "The University of Hawaiʻi is committed to the open exchange of ideas and affirms the rights of all individuals to engage in free speech. UH is proud to be a vibrant hub of disparate opinions, including those that oppose specific actions of the university."