21 more arrests were made in Kalaeloa and Kahuku on Tuesday, Nov. 19 on day 37 of the protest of the controversial wind farm project. AES Corporation, the company for the project, said that they have finished transporting equipment today. 
Wind farm opponents in Kalaeloa attempted to block the final transportation convoy to Kahuku last night. Activists began barricading the exit in Kalaeloa shortly after 10:30 p.m., with arrests beginning past 11 p.m. This brings the total number arrested to over 200.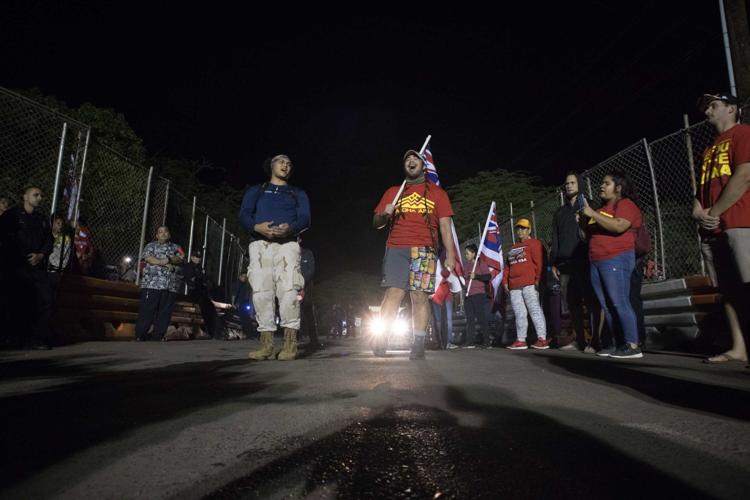 Kaulana Stanley, a University of Hawai'i at Mānoa Hawaiian Studies major, who also participates in the Maunakea Bachman Hall sit-in, was present to fulfill his responsibility as a kiaʻi (protector). 
"There's a potential construction of the wind turbines in Waiʻanae moku," he said. "So, I feel it's my kuleana (responsibility) to come out here and support because these projects are slowly spreading."
Stanley said that this movement has motivated him to take up this kuleana for the future generation. 
"I am doing this to prevent further desecration, to pave a path for my kids so they don't have to come out here, they don't have to get arrested," he said. 
According to Stanley, support from UH Mānoa students and faculty has been immense.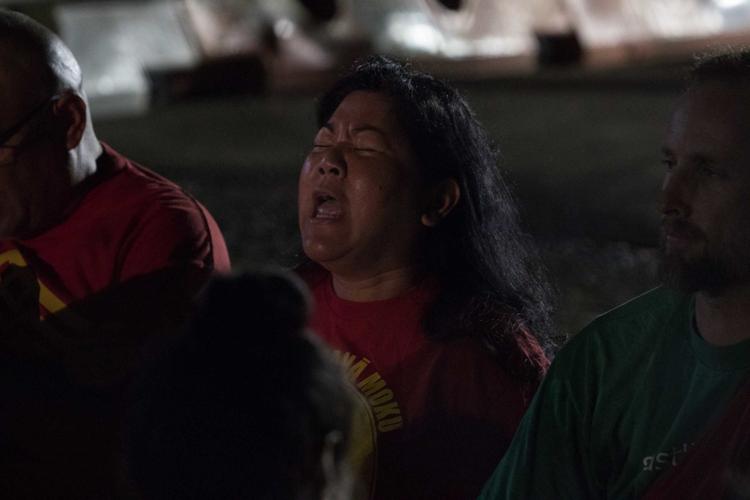 While there have been various reasons for the protestors to join the protest, Dayne Makanaokalani Kaawalauole, a Leeward Community College student, stands his ground to support his family who have been directly affected by the wind turbines in Kahuku.
"My cousin is epileptic, he has seizures because of these turbines," he claimed. "We found this is where the corporation moves their parts. We knew the fight have to be here." 
Kaawalauole joined the wind farm protest because he was inspired by the ongoing Maunakea movement. He recalled that during the 2015 Maunakea protest, when he was an active duty army member, he realized that he needed to do something.
"In 2019 it happened again," he said. "The Mauna called me and I answered in any way I could and this has been no different." 
When asked about if getting arrested was on their agenda or not, Kaawalauole said it was necessary more than an agenda. 
"I don't want to look at this as a loss," he said. " I think it's either a win or a learning experience. We grow, we come together and we go from there."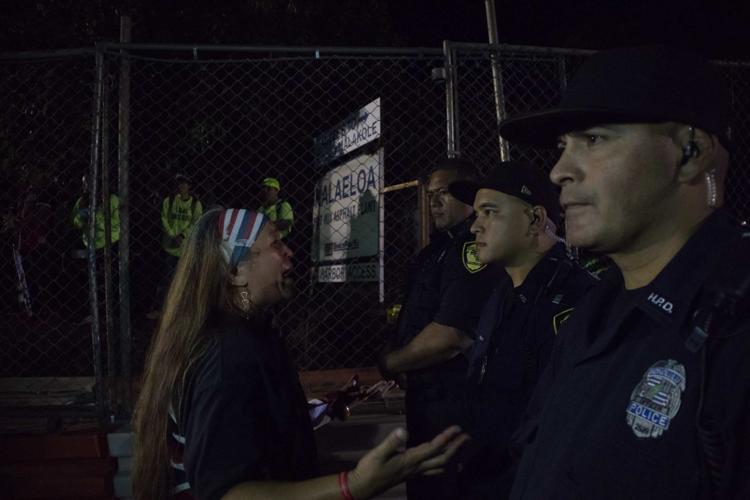 Police officers arrested over 30 protesters the previous week, all of whom were later bailed out, with some rejoining the protest on Tuesday. 
Since October, AES Corporation has been transporting turbine parts from Kalaeloa to Kahuku five days a week.
The company plans to construct eight turbines in Kahuku, which are expected to start operating in 2020. 
Wind farm opponents have been protesting and attempting to stop the project ever since the company started transporting the equipment.