Around 40 people testified in opposition of the newly proposed Maunakea administrative rules during the first night of the second round of public hearings for the University of Hawai'i on June 3 at Mānoa Elementary School. 
"These rules are seriously flawed," UH Mānoa instructor Manu Kaʻiama said. "They blatantly support only UH's unbridled and continued harmful use of the mountain, while marginalizing us Hawaiian practitioner's basic national rights to honor, protect and enjoy our mauna."
There were 115 people in attendance for the public hearing. All 40 people who spoke at the public hearing at Mānoa Elementary were given three minutes to testify.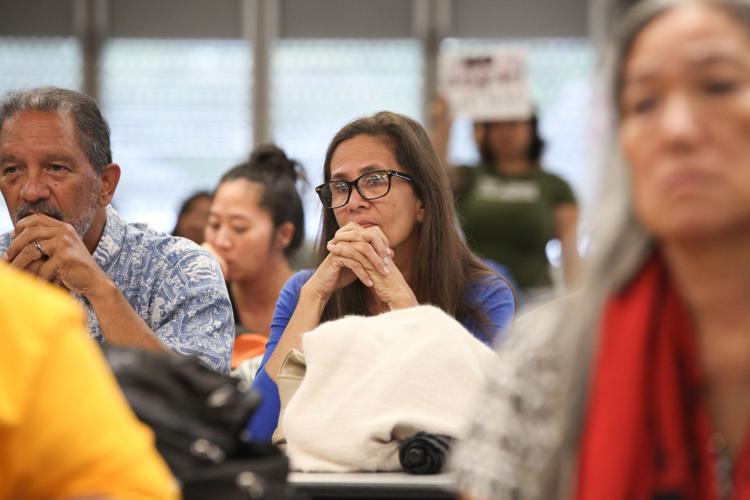 "They are not inspired as they might pretend to be, by celestial studies," Kaʻiama said. "They are inspired by money. They insult us further by pretending to include us in some of this process.
Joy Enomoto, a UH Mānoa graduate and member of the Women's Voices Women Speak advocacy group, said that this round of public hearings is necessary because they need to be put on record and that there should be more than one hearing on every island.
According to Greg Chun, UH's senior adviser to Maunakea, the university will use the input and determine whether or not changes will be made. 
"I think the pain that Native Hawaiians feel is very justified, and it is unfortunate that the only way we have to address those issues are through processes like this, which is not designed to address those issues," Chun said. "That makes it very difficult, but I want to acknowledge the pain is very justified."
If the draft undergoes additional changes, it will be presented to the Board of Regents on July 18.