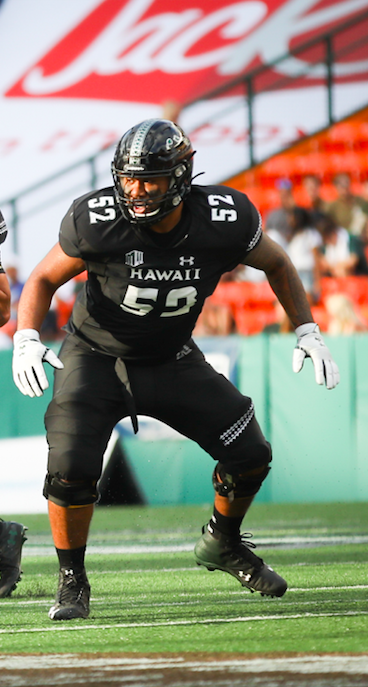 Rainbow Warrior offensive lineman, Solo Vaipulu, was arrested Monday morning by special agents from the Investigation Division of the Department of the Attorney General.
Vaipulu was reported by a witness who saw him leaving his home on a daily basis after returning to the islands on May 18. 
When investigators went to Vaipulu's designated address, they learned that he had moved without informing the Hawaii Tourism Authority of his new residence.
Attorney General Claire Connors commented, "While everyone is anticipating the reopening of interisland travel on June 16, the quarantine rules for all visitors and returning residents from the mainland will remain in effect until further notice."
The lineman was arrested on two charges: quarantine violation and unsworn falsification to authority. His bail was set at $4,000. 
Along with Vaipulu, another visitor was also arrested for violating the mandatory 14-day quarantine restrictions. 
Ka Leo reached out to UH Athletics but no statement has been given at this time.