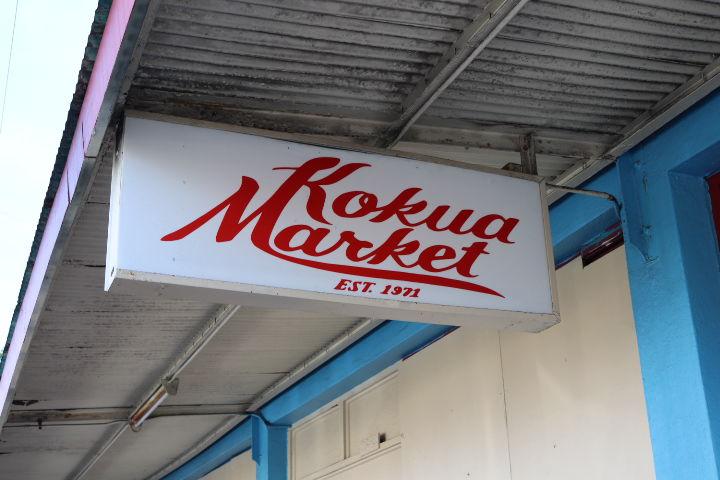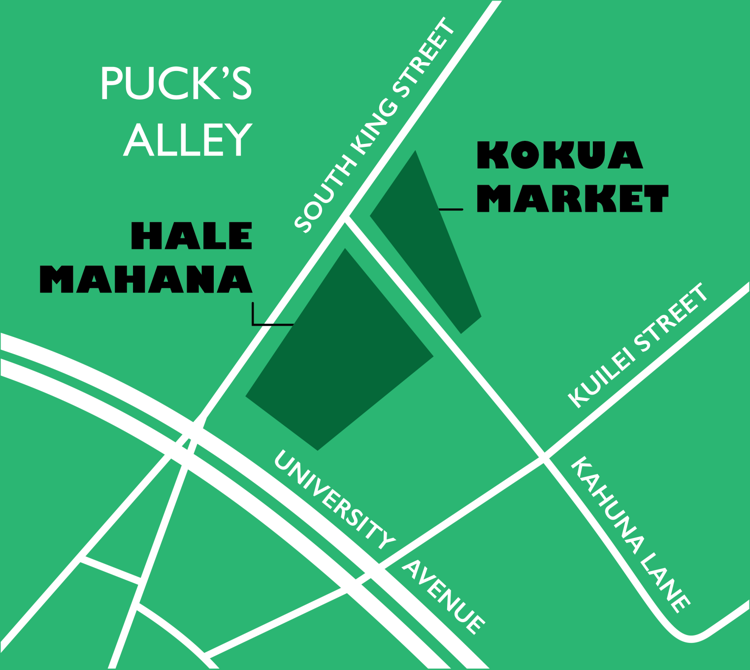 Changes are coming to Kokua Market as the market tries a new business model starting Monday that will hopefully save the 47-year-old store from closing down. 
Jesse Cohen, general manager of Kokua Market, said they have been liquidating their inventory to transition the market from a traditional grocery store to selling more prepared foods. 
The reason for the change, Cohen says, is that business started to decline during the development of Hale Mahana Collegiate Apartments, a 14-story building next door. The market claims road closures during the building's construction caused shoppers to think the market is closed.
Another problem started after heavy rains in September and October caused the market's parking lot to flood. Cohen said the market has had flooding issues historically but despite fixing their drain, there is no way the market's parking lot can handle the amount of water from the apartment building as well. 
"When we saw how they put their storm system onto the road, we knew that there's no way our drainage system could handle their footprint of that lot," Cohen said. 
Those reasons are why the market is close to hitting rock bottom. Cohen claims the market loses about $1,000 each day in revenue from the time construction began and that the loss is projected to remain the same going forward. 
Regarding the allegations, Laconia Development CEO Paul Menzies said the development regularly reached out to the market to update them on construction activities.
"Regarding the flooding of the market's parking lot, flooding was observed well before construction even commenced at Hale Mahana and we have pictures indicating prior flooding. Notwithstanding that, we will review how water from Hale Mahana is conveyed and make any appropriate adjustments," Menzies said in a statement. 
Still, Cohen said the development had no right to close down Kahuna Lane, a private road owned by the market's landlord that runs between the market and the building.
"That road is a private road that functions with the market. I find it hard to believe they were in any serious conversation because every conversation they had, they basically told people to take a hike, this is what we're doing. If they even just did that, that's about all it would be. Them bullying their way into the development they wanna do," Cohen said.
Roads are back open on South King Street and Kahuna Lane, but Cohen said shoppers are still avoiding the area because the private road is now congested and hectic.
"It's not as bad as when the road was completely shut down, but when that happened, people thought we were shut down and they just changed their habits," he said.  
Kokua Market is a cooperative business; a one-time $160 fee allows anyone to become an owner. Cohen is one of more than 4,000 owners but he said the profit benefits the community and not individual owners. 
"It's not even a small business versus a huge corporation. We're just a community business… They come in and don't show any care for this community. I think that's a problem that's not unique to Hawai'i," Cohen said.
Aside from the feud with Hale Mahana, Cohen said bigger organic competitions like Whole Foods and Down to Earth are not helping business stay afloat, but they have been able to survive because of the cooperative structure. 
"Because people care and the outpouring support from the community is the most heartwarming [thing] in what's otherwise a difficult task," he said. 
Cohen said there is enough money to sustain the market until the end of December but there is no guarantee after that. He is counting on community support in the next month to help the business stay alive. 
"It's kind of our last stand to make something happen to able to exist," Cohen said.
If the market closes down, about 20 staff members will lose their jobs. One of them is Erik Overlan, a former UH student who has been working at the market since 2014, who calls the Kokua Market community his 'ohana. 
"I can't imagine living in Honolulu without Kokua Market. I've definitely come to terms with the fact that that might become a reality sooner rather than later but it's a hub of really good food and great people,' he said.
Cohen said he is not in communication with the development group except through the lawsuit the market's landlord has filed against the building's owner. 
Kokua Market started a GoFundMe to help with operation costs. The fundraiser has raised over $18,000 of its $150,000 goal.