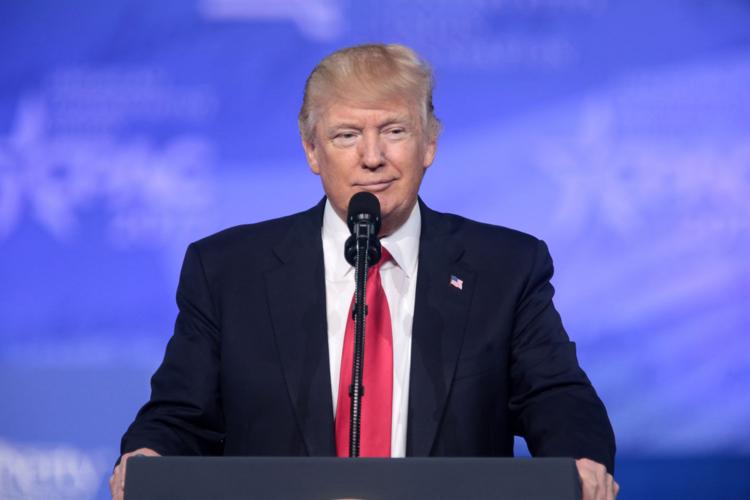 On March 21, President Donald Trump signed an executive order that would protect U.S. college students' free speech rights, but it comes at the expense of federal research funding.
The new order will direct federal agencies to ensure that any college or university obtaining research grants will "promote free inquiry, including through compliance with all applicable federal laws, regulations and policies." 
The order stems from widespread complaints about students who say their voices have been stifled while on their respective campuses.
Trump proposed the idea during a March 2 speech to conservative activists, which highlighted the case of Hayden Williams, an activist who was punched in the face trying to recruit for Turning Point USA at the University of California, Berkeley.
Under this new order, colleges would have to agree to protect free speech rights of their students in order to use more than $35 billion in grants.
Despite President Trump signing the executive order, the type of enforcement or violation that could trigger a loss in funding remains unclear. White House officials say that more details on its implementation will be finalized in the coming months.
How does it affect UH?
Public universities, such as the University of Hawai'i, would have to uphold the First Amendment, which is already exercised. For private universities, they would have to commit to their own institutional rules. 
UH Mānoa is recognized as a research institution internationally. Part of its research initiatives comes at the request of millions of dollars.
The UH Board of Regents had submitted a proposal to the State Legislature requesting $26.7 million and $27.2 million in additional general funds for the next two fiscal years.
The budget would help research initiatives such as completing research facilities including the Life Sciences Building, Cancer Clinical Trials Facility at the Cancer Center and improving the infrastructure of current buildings.
However, the budget faced a proposed cut during the current legislative session.
This past month, funding for the university was targeted by Hawai'i Sen. Donna Mercado Kim after sheproposed a cut that would have removed 121 UH Mānoa faculty positions. Kim backed out of that plan on March 22.
Unsure possibilities
Although the executive order receives backing from conservative and religious groups, college leaders worry that this order would backfire.
If a speaking event turns violent, some college leaders may have to pull events to preserve federal funding.
Trump is directing the Education Department to create a website where borrowers can find information about loans and repayment options by January 2020. He is also calling on the agency to expand its College Scorecard website to include data on the graduates of college programs including median earnings, loan debt and their default rates.
Trump is also asking the department to prepare a policy that would ensure that colleges "share the financial risk" that students and the federal government take on with federal student loans.