The Shidler College of Business and the School of Travel Industry Management at the University of Hawai'i at Mānoa are set to merge, effective Sept. 1.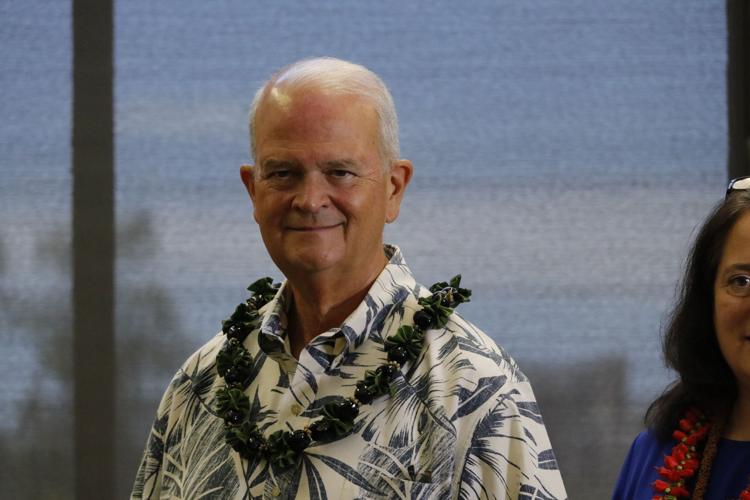 "We believe offering the best of the Shidler College and the TIM School will prepare students for successful careers after graduation," Shidler Dean and Interim TIM Dean V. Vance Roley said. "Also, this will provide our state with a qualified workforce that will help ensure the current and future success of Hawaiʻi's tourism industry."
The TIM School will become part of Shidler, and will operate under a "school-within-a-college" model. TIM will retain its separate identity from Shidler and maintain its focus on tourism. 
Student consultation 
On Aug. 28, ASUH held an informational session about the merger with Roley and UH Mānoa Provost Michael Bruno. 
Roley and Bruno addressed questions and concerns that students had about the merger.
Some of the questions posed were if there would be a tuition change for TIM students, and if fees will be affected by the recombination. Students also had questions regarding if TIM students need to take Shidler prerequisite classes. 
At the informational session, some students questioned whether or not the merger was the best option for both schools. Students also felt like they were silenced during the consultation process.
Roley addressed that he discussed the recombination at every Inter-Business Council meeting that he attended, which involved the leadership of the Shidler clubs. According to Roley, the IBC was asked to consider how they might want to interact and include TIM school student clubs. 
TIM students were also invited to an informational session about the merger by former Interim Dean Thomas Bingham. 
ASUH President Landon Li said that their organization was not consulted about the merger. Li also said that students talked to ASUH to find out more information.
At the informational session, Bruno acknowledged that the consultation process should include students in the future. 
"I'm acknowledging that our policy (M3.101), which was prepared years ago, on these kinds of reorgs, does not include a formal consultation with students — and that's wrong," Bruno said. "And so my office, provost office, is already now looking at that policy with the aim of changing it." 
UH Mānoa policy M3.101 outlines that the unions of affected employees and the Senate Executive Committee of the Mānoa Faculty Senate will be given 45 days to review and comment on reorganization proposals and receive responses to concerns.
What now?
There will be a search to hire a full-time executive leader, who will be the director of the TIM School and associate dean of Shidler.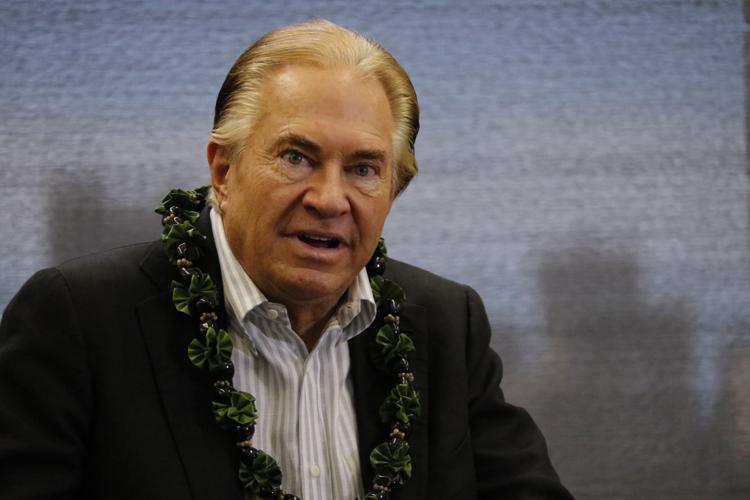 Jay Shidler, an alumnus of Shidler College and its largest donor, plans to donate $1.55 million to fund TIM research programs and for new faculty endowments. Since 2006, Shidler has donated $288 million in cash and real estate ground leases to the college. 
Shidler said he is supportive of the merger, and mentioned that both schools can help each other. 
"If you take the TIM School and join it with the business school, that has both its strength in finance, HR, and is known as one of the best business schools in area of international business, by rankings, is pretty logical," Shidler said. 
There are no plans to move the TIM School from its current location in George Hall. However, private funding will be raised to upgrade its facilities as part of a fundraising plan by Shidler.