Local business owners say they would have no problem complying with an island-wide plastics ban.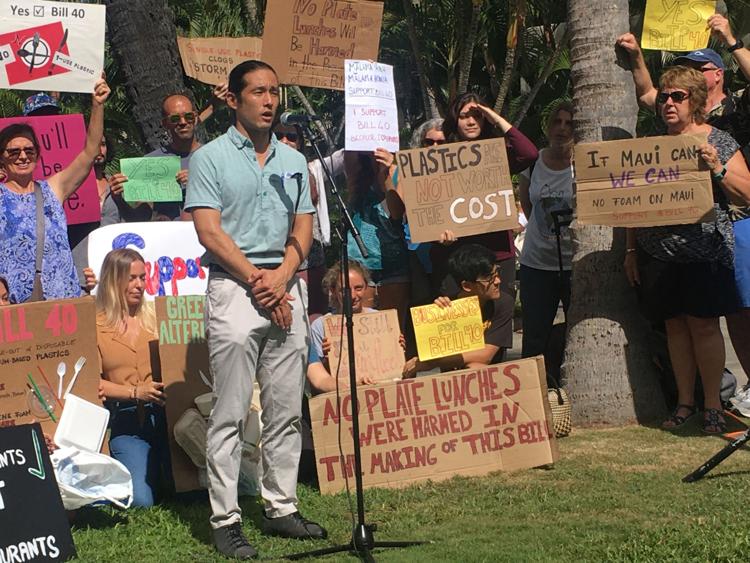 That's in direct contrast to the view put forward by the Hawai'i food industry in recent weeks, saying that Bill 40 — a measure introduced by Honolulu City Councilman Joey Manahan, that aims to ban single-use plastics on O'ahu — could be bad for business.
The goal of the bill is to reduce waste going into the ocean and finding alternatives for day-to-day material use, according to language in the bill. The measure would prohibit certain plastic materials and polystyrene containers provided by some restaurants and grocery outlets.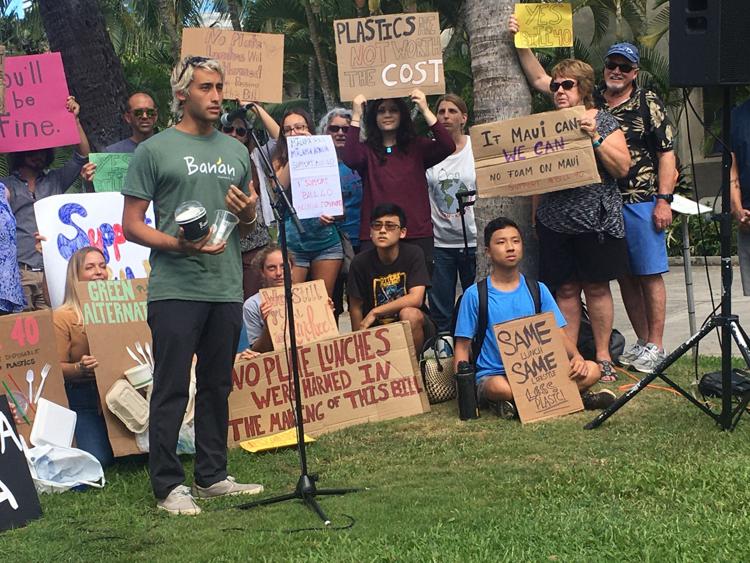 "We've been using bio-plastic utensils since the inception of our business, when we were 22-years-old – starting out as a food truck," Matthew Hong, owner of Banan, a company that sells dairy free soft-serve, said. "The industry for providing these materials – it's there, it's certainly been there, and it's time for us to move together toward this direction."
The bill has a committee hearing on Nov. 14 before facing a final vote of the full council in December. If passed, the bill will go to Honolulu Mayor Kirk Caldwell for his approval. 
On Nov. 12, business owners and advocates rallied at the front of Honolulu City Hall to talk about transitioning to alternatives to plastics. They compared plastics sold in some local restaurants to biodegradable plastics others have been using.
Justin Young, general manager at Koko Head Cafe, said it made sense to switch from plastic straws to paper straws to help the environment. 
"If our fishers are catching fish eating micro-plastics, what can we do to limit our impact and our trash ending up on our plates," Young said. "We know better now about the impact of plastics on our environment and as a business we couldn't stand by. We had to take responsibility for our own trash and what we are adding to the environment, so we were happy to make the switch. "
Bill 40 says "The impact of the world's increasing waste stream is unsustainable and detrimental to the future of Hawaii's economy and the health and safety of its people." It added that most of the marine debris come from plastic letter from the land.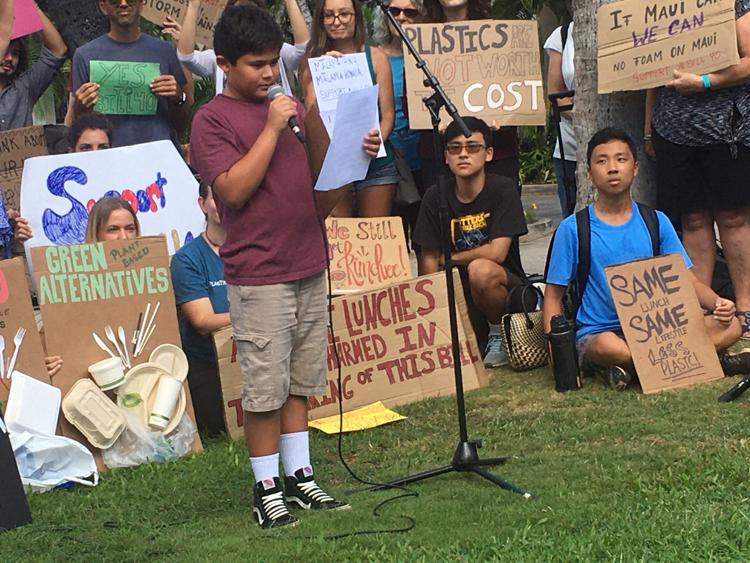 Jaffer Dakroub spoke at the rally on behalf of the community youth on why plastic materials are harmful to the people, environment and the economy.
"It's polluting our wildlife which makes them sick," Dakroub, who is 9-years-old, said. "It's not easy to recycle, which makes people living near landfills in Nanakuli and Waimanalo sick...it costs a lot of money to clean up, which makes taxpayers sick."
But several business owners, who are concerned with the vagueness of the measure, oppose the bill because they said it could give mainland competitors an advantage because it would not apply to their products, reported by Hawai'i Public Radio. 
Manahan said he's hopeful that the concerns will be clarified this week. However, he added that Styrofoam lunch plates will be affected if the bill is passed.