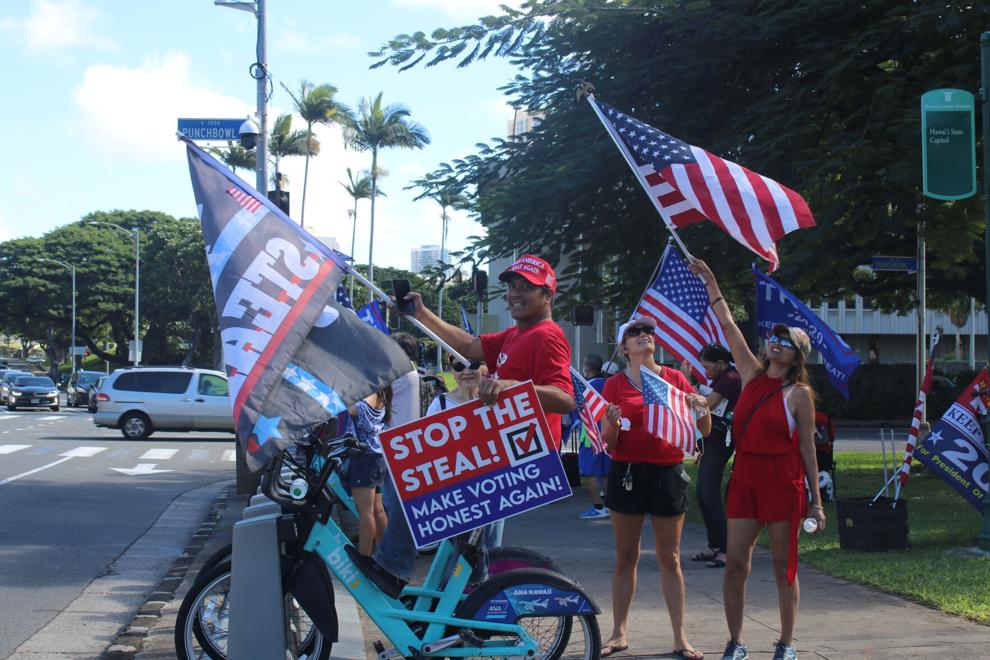 As pro-Trump rioters violently raided the U.S. Capitol in Washington, D.C. today in opposition to what Trump is claiming to be a fraudulent election, supporters in Hawaiʻi gathered in front of the state Capitol this afternoon with flags in hand that read "Stop the Steal." 
With at least one fatality as a result of the U.S. Capitol raid, there were multiple stand-offs between Capitol security and the attacking Trump supporters. Congress members and journalists were instructed to shelter-in-place as shots were fired. 
Governor David Ige said the news of protestors storming the Capitol is "extremely distressing and called it "an assault on democracy and everything this country stands for." 
"The vote certification process and peaceful transition of power must be completed as required by the United States Constitution, following a free and fair election," Gov. Ige said. 
Ige went on to say that State Sheriffs, the Department of Public Safety and the Honolulu Police Department are prepared to guard the Hawaiʻi State Capitol if needed.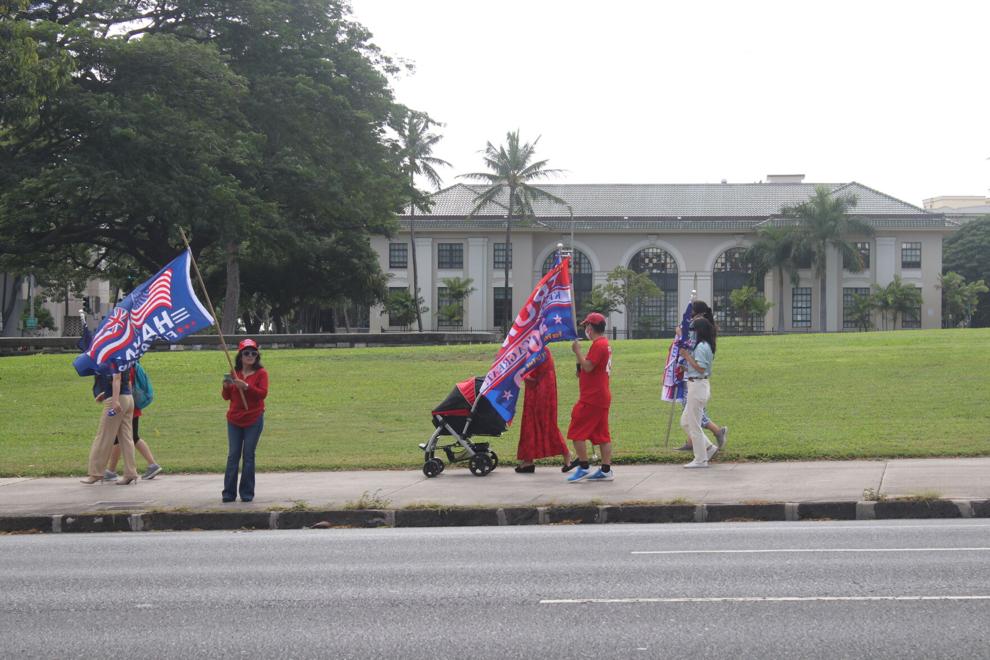 Along South Beretania and Punchbowl Street, about 50 protestors hailing from all sides of the island cheered as drive-by supporters honked their horns. Many said that while the attendees were members of many different organized pro-Trump groups, they were protesting one thing in common: a "stolen election."
The organizer of a group called Hawaii Patriots, Suzanne Danforth, said that they were "standing for our constitutional rights." Danforth and other members of Hawaii Patriots attended the protest today. Danforth is a UH Mānoa alumnus and graduated with a degree in education and psychology. 
"People are more important than the government and the government has wronged us," said Danforth when asked about what brought her and other group members to protest at the Capitol. 
"They are corroding us. They no longer stand for the people's values." When asked what values were at stake, Danforth said, "faith and freedom."  
As the inauguration of President-Elect Joe Biden quickly approaches, Hawaii Patriots and other like-minded groups intend on continuing their demonstrations.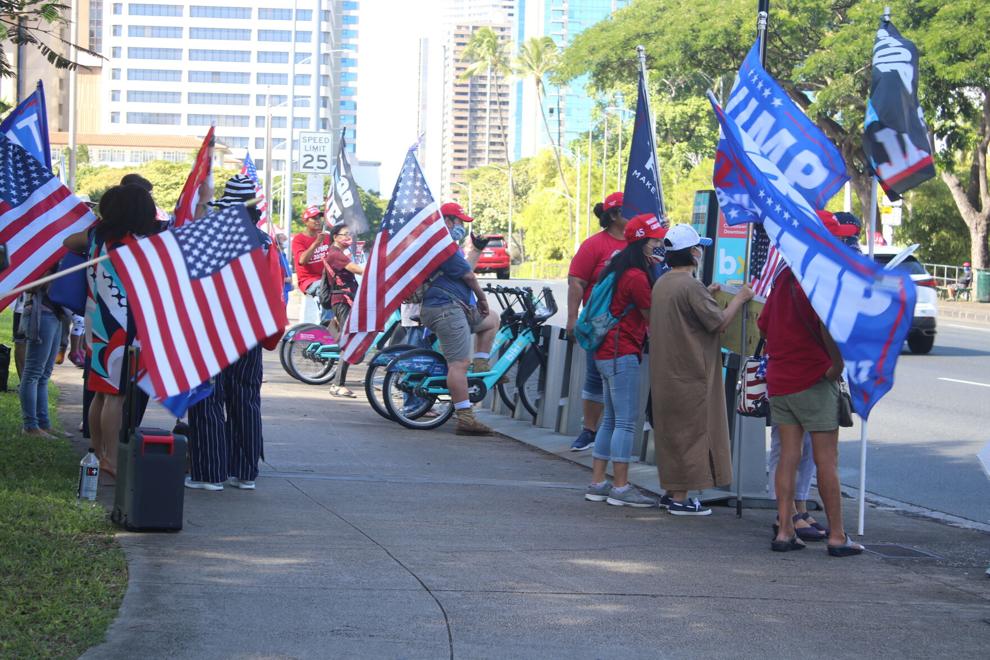 A rally called "Speak Up and Be Heard" will take place at the state Capitol on Jan. 15 from 1- 3 p.m. This event is hosted by Knights of Aloha and, according to Danforth, will include different groups of people such as small businesses, organizations and schools.