University of Hawai'i at Mānoa student leaders accuse an athletics survey sent to students of being "misleading." 
"The purpose of the survey is to determine if students would support an increase in the athletics fee, but nowhere in the survey do they explicitly say that," Landon Li, ASUH president, said. 
Instead, one of the six survey questions asked if students "support paying an athletic fee."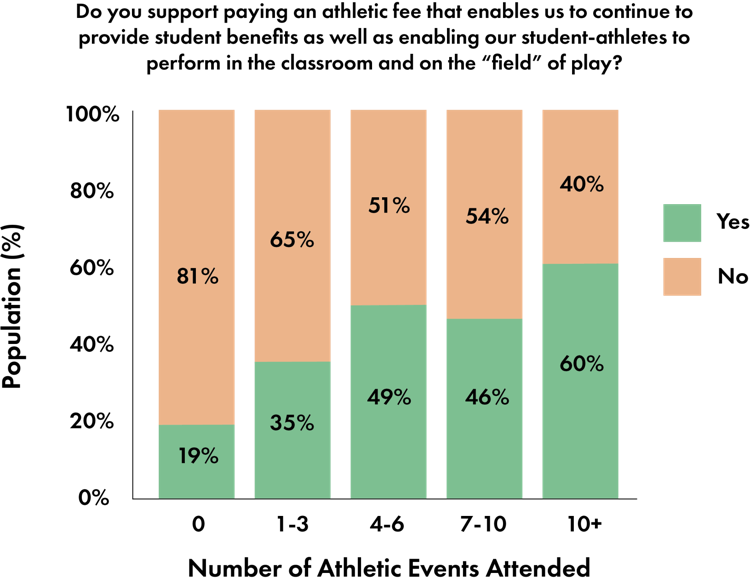 Another question had students rate statements such as "benefits are important," "enhance my Mānoa experience" and "enhance university image" on a richter scale. Results revealed that 73% of students who responded agree that athletics enhances the university's image and 49% agree that athletics adds value to their Mānoa experience.
Two questions were open-ended, and asked students to give responses to if they supported a fee increase or not. 
"It makes it hard for you to really determine how much percentage of the student population actually supports a fee increase," Li said. 
Students have already been paying a $50 athletic fee per semester since 2011, and now the athletics department is contemplating an increase. One of the steps the department is taking is soliciting responses from the student body.
The survey, conducted by the Mānoa Institutional Research Office on behalf of the UH Athletics Department, was sent via email to all registered students at UH Mānoa on April 9. Students had until April 21 to complete the survey. Of the 16,806 students enrolled in spring 2019 classes, 2,236 completed the survey, according to MIRO.
Another point of contention is the understanding of which department oversees the Warrior Recreation Center. Students were asked if the athletic fee were to increase, which benefits they would like to see made available. One of the five main benefits reported, according to MIRO, was "gym access and improvements." However, the WRC is managed by the Campus Center Board and not the athletics department.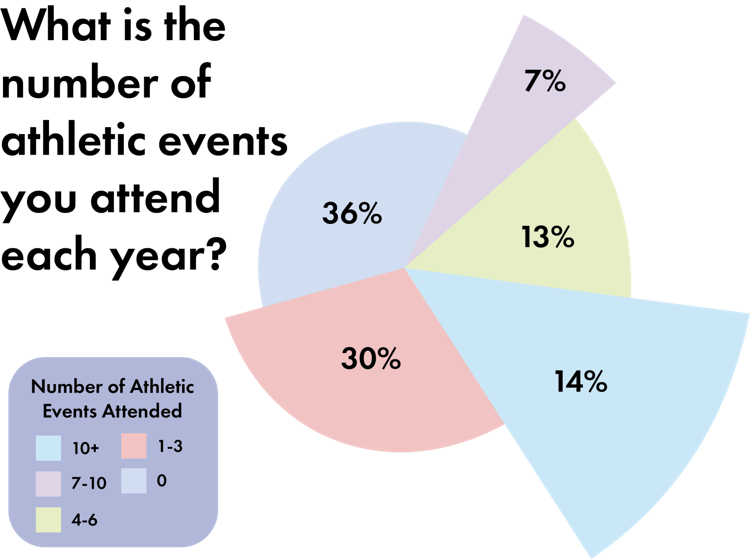 The survey included a link to background information on how students benefit from the athletic fee and how the fee compares to peer universities. 
Regent Kelli Acopan said that being able to explain what the athletic fee does might be helpful in getting "an actual qualitative answer" as to whether or not students would support an increase.
"Expecting them to actually follow through and find out all this information on their own, is honestly to me, kind of asking a lot," she said. 
Athletics Director David Matlin said that he had a higher expectation of students to look through the data provided, which did not mention the WRC. The link to background information about the athletic fee indicated that it supports "the student-athlete experience." 
"It's problematic for the 73% (of survey respondents who say athletics enhances the university's image) because students don't know what the benefits are exactly," Li said.
Li said that some students may not know that the WRC is not covered by the athletic fee. The WRC services are funded through the Campus Center Operations and Recreation Fee. 
From the athletic fee, approximately 10% of all seats at ticketed athletic venues (such as the Stan Sheriff Center, Les Murakami Stadium and Aloha Stadium) are set aside to provide free admission for students, according to MIRO. Students also receive benefits such as tickets to non-UH special events, premium giveaways and football tailgates. 
The fee is not spent on compensation and benefits for coaches and staff.
UH's Fiscal Year 2018-2019 Operating Budget states that the athletics department had a projected operating deficit of $4.3 million. This is a $1.3 million increase compared to fiscal year 2018. 
Regent Jeff Portnoy said that the student athletic fee helps fund a portion of athletics. He noted that the athletics deficit needed to go down in some way. 
"We run a $3-4 million deficit every year, we got $3 million from the Legislature this year, maybe we'll never get it again," Portnoy said at the Board of Regents meeting. "And whether President (David) Lassner or others want to take it out of other student dollars like tuition, at some point ... athletics has got to break even."
Matlin did not have a formal proposal to present to the Board of Regents at the meeting.
"The next steps for athletics is to make a proposal to the the Campus Advisory Fee Committee (CAFC) committee in the fall," he said. "We will use the feedback and research we have received thus far to help formulate our proposal."