A truck hit the H-1 overpass near University Ave just after 5 p.m. today. 
After the accident, University Avenue makai bound under the overpass between Dole Street and Coyne Street had only one lane open. Traffic on the freeway was not impacted. However, surface traffic around the area was slow for approximately an hour.
All lanes of University Avenue were reopened before 7 p.m.
Fire, police, EMS and HDOT crews responded to the scene. DOT crews had to evaluate if there was any damage to the overpass.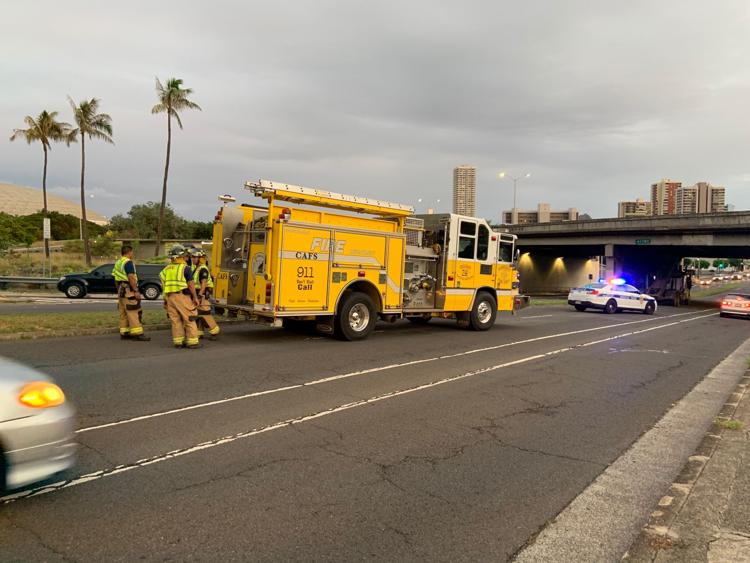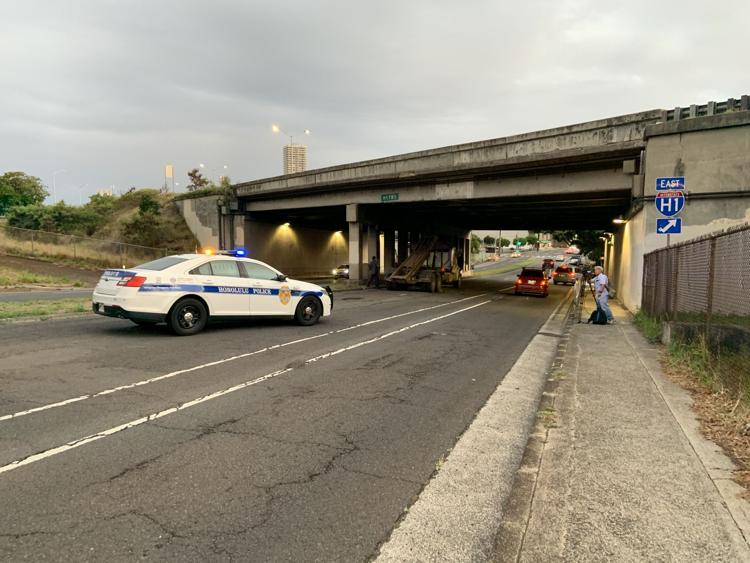 This story will be updated.