As all University of Hawai'i classes transition online, departments that rely on in-person classes are putting a spin on its normal activities by creating items for the public to combat COVID-19.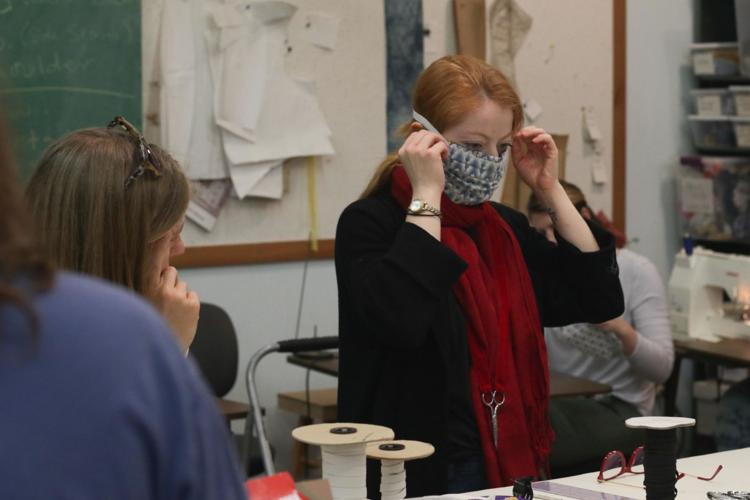 Making masks for healthcare workers
The Department of Theatre and Dance and John A. Burns School of Medicine collaborated to produce masks for healthcare workers combatting COVID-19. 
Students, faculty and staff are sewing homemade fabric masks in response to the Centers for Disease Control and Prevention's guidance that says fabric masks are "a crisis response option when other supplies have been exhausted." 
Maile Speetjens, assistant professor and head of the costume shop at Kennedy Theatre, led the initiative to train students on how to sew reusable medical masks.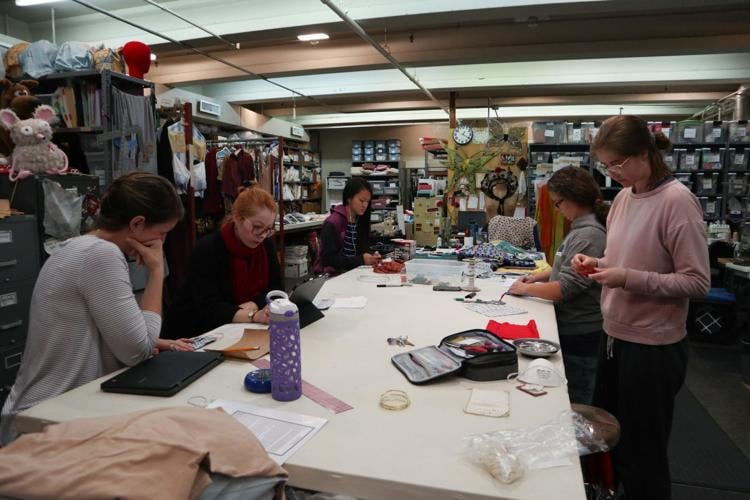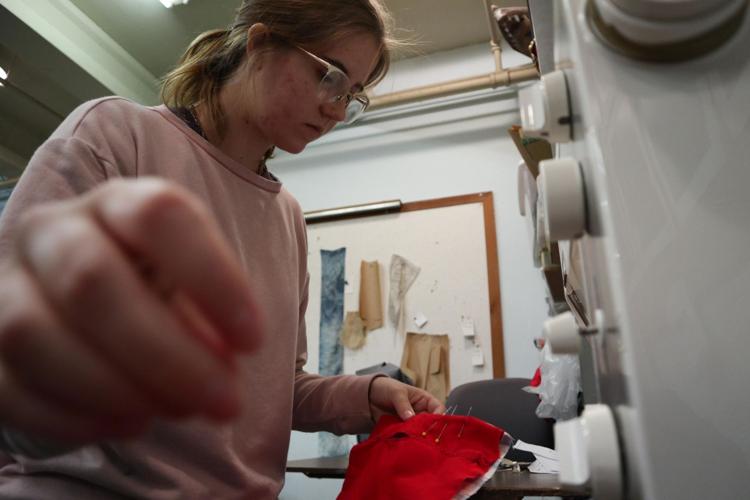 "As soon as it was apparent that there was a need for masks to be sewn, it seemed obvious that students and staff at the Department of Theatre and Dance had a skillset that could be put to good use," Speetjens said in an email.
The department projected that they will be making approximately 900 to 1,000 masks per week and will primarily focus on supplying the masks while JABSOM focuses on distribution.
"Sewing skills are consistently taught in this department, thus giving us the opportunity to pitch in and put our hands and sewing machines that are normally used for costume making to good use in the community," Speetjens said.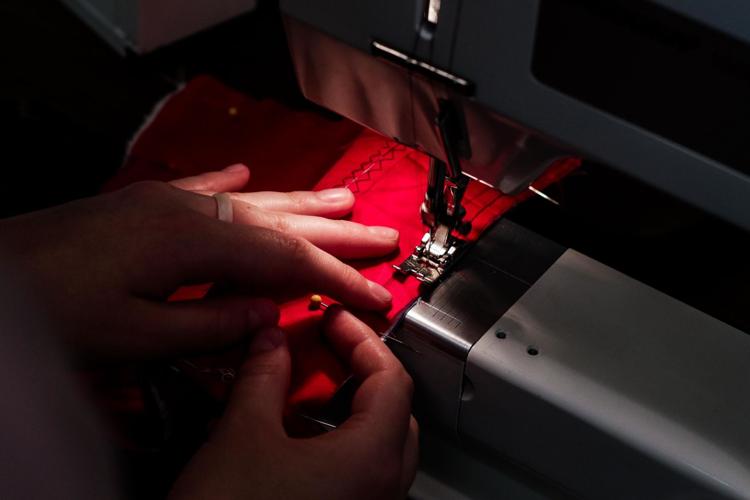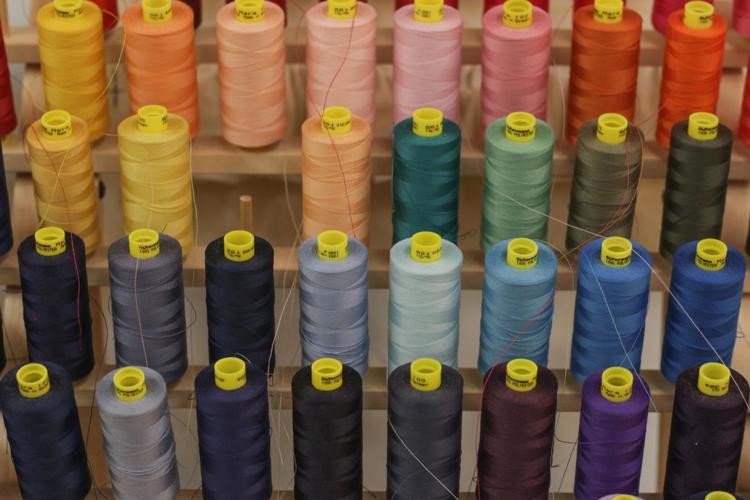 In terms of production, Speetjens said the masks will be made of 100% cotton fabric, 1/4 elastic and some soft wire. The visible part of the masks will be made out of cotton fabric with an insert pocket on the inside for disposable near N95 non-woven filter material. Cloth masks can then be washed in the laundry and reused.
Additionally, the finished masks will go through quality control in the first week. 
The first batch of cloth masks will go to University Health Partners of Hawaiʻi, faculty at JABSOM and providers and staff working in primary and emergency care who provide first contact care for the majority of patients.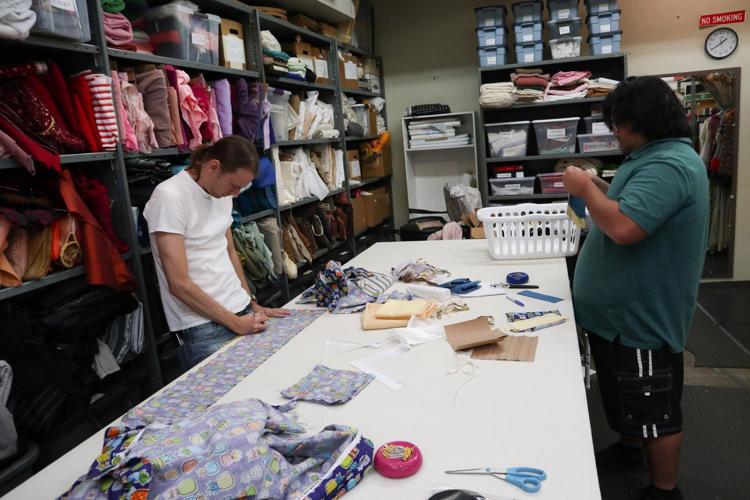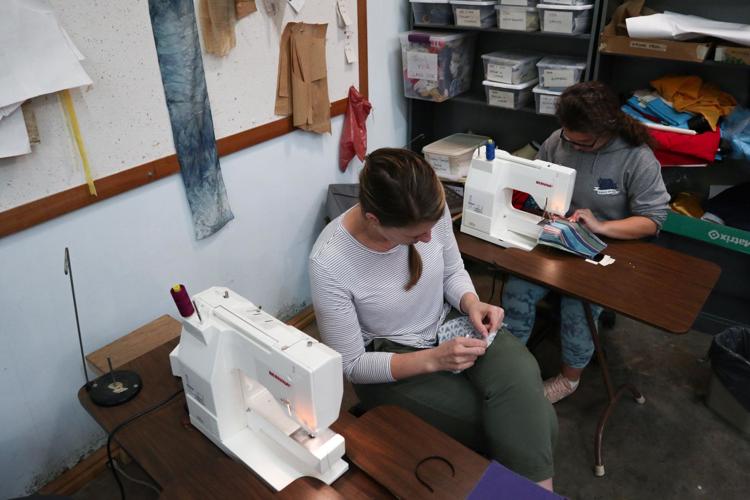 In addition to the reusable face masks, JABSOM medical students are assembling plastic face shields that are needed by healthcare workers in the frontline of COVID-19.
JABSOM hopes that the masks and shields can be given to primary care providers, including those assessing nursing home patients, across the state of Hawaiʻi.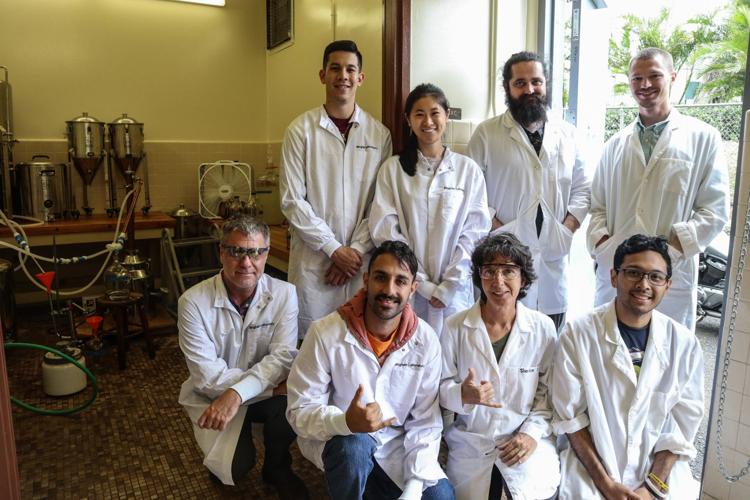 Fermentation lab at UH makes hand sanitizer
The fermentation biochemistry graduate class in CTAHR's Molecular Biosciences and Bioengineering department has taken a pause on their usual projects—such as making rum and ginger beer—to make hand sanitizer.
"The process is biochemistry at its finest," Jon-Paul Bingham, graduate chair and assistant professor of the class, said.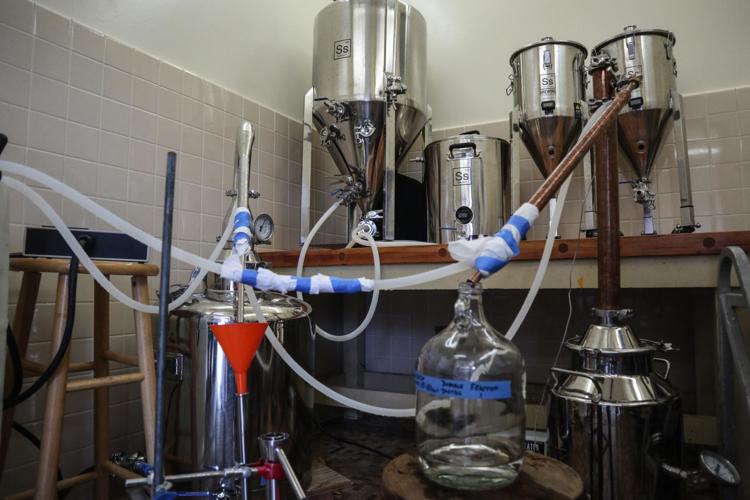 The first batch will go to the CTAHR computer lab, then the students in the class will decide what to do with the rest of it.
"They have decided to continue production, understanding the projected community needs," Bingham said.
The graduate course, MBBE 691, requires students to create and run a start-up business. This year, the group of 12 students, with the business name "3Rewery" (pronounced 3R-Brewery), was focusing on developing methods to ferment alcohol from repurposed food scraps such as pineapple cores and rinds. 
"The hand sanitizer route represents an additional alternative business model for the students to explore, which no doubt adds economic and industrial diversity to their original company model," Bingham said.
"Everything changed as the school responded to COVID-19," doctoral student Lena Diaz, who is in the fermentation class, said. "It was an easy decision to switch our production line to produce a crudely distilled alcohol and make our own hand sanitizer to fulfill the shortage on O'ahu."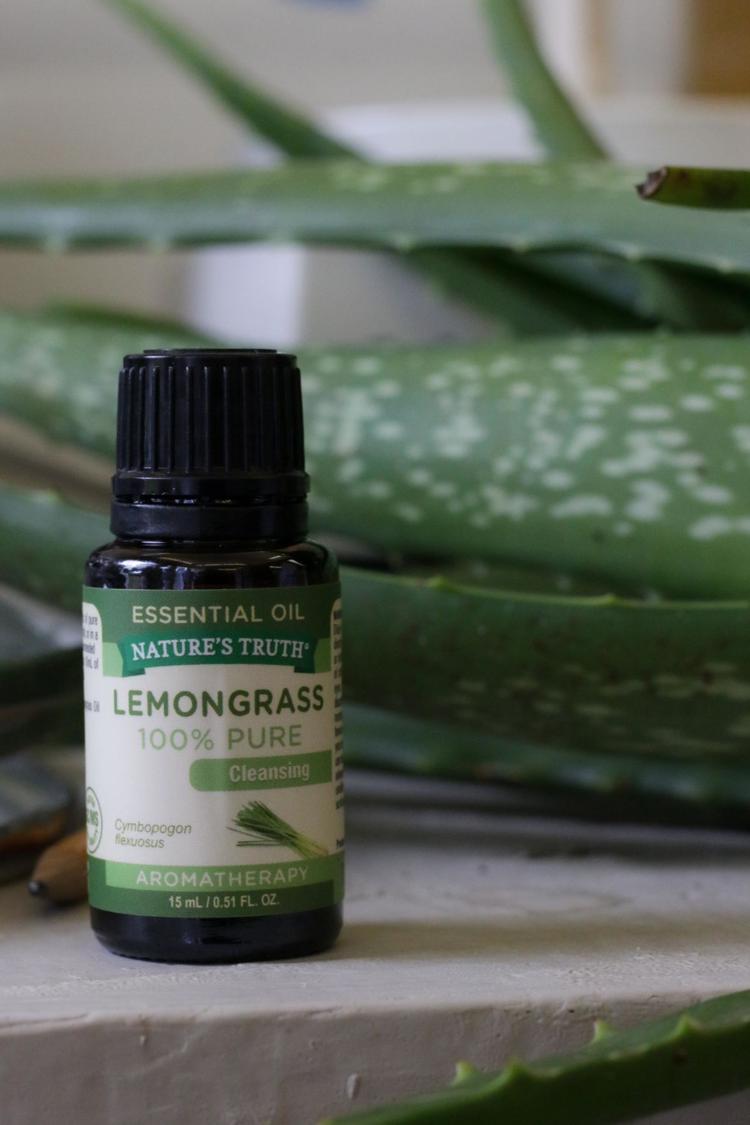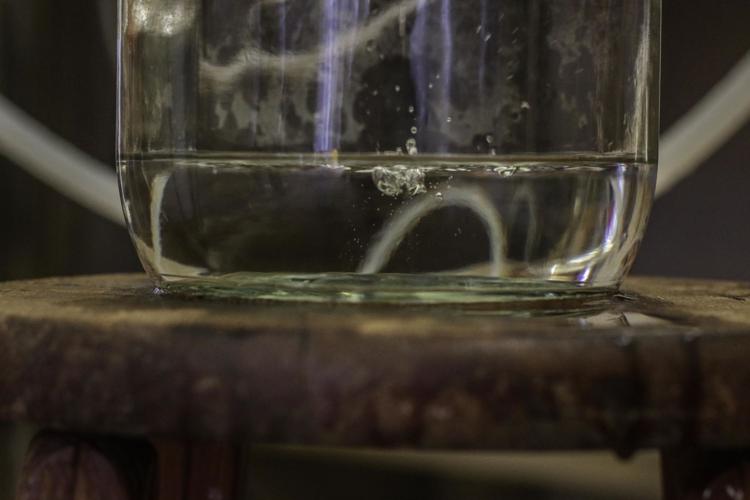 The hand sanitizer includes hand-extracted aloe and lemongrass oil mixed with ethyl alcohol that is distilled by the students from sugar. 
Bingham hopes to distribute the hand sanitizer gel to UH community members who are contributing to COVID-19 response efforts and expects that hospitals, doctors' offices and other healthcare professionals may request hand sanitizer.
"The need is there, supply is not there, and unfortunately, we predict it is going to get worse. If we can just help out a bit, we've done our job," Bingham said.
The first batch that was made is five gallons, but will be expanded to 13 gallons over the next two weeks. It takes about two and a half weeks to undergo the fermentation process, then a few days to distill and blend, according to Bingham.
"The student company decided to use present and past production materials to make this first batch of hand Sanitizer," Bingham said. "[It] did not take too much to shift focus and direction from their original rum production."
Diaz said that this class project speaks to something much bigger and positive for the future of Hawaiʻi.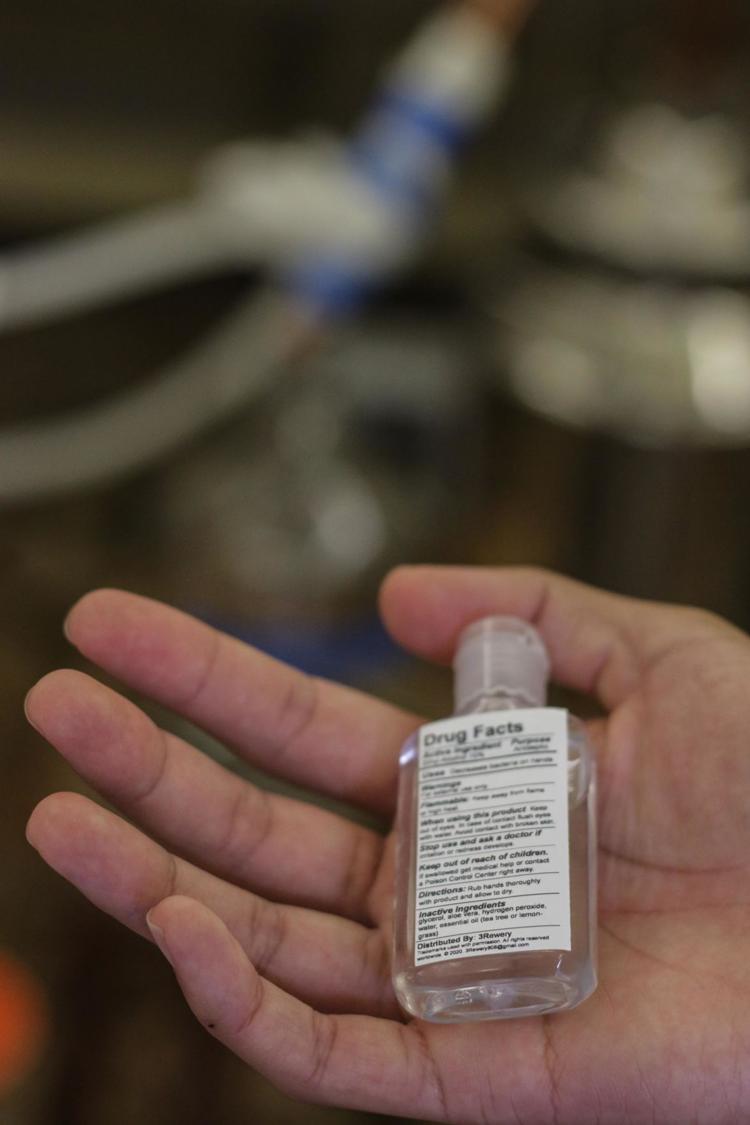 "It's a great opportunity for local businesses, innovators and entrepreneurs to develop new industries and commerce that can help Hawaiʻi create a new economic ecosystem that is independent of tourism," Diaz said.
As students and staff at UH collaborate with the medical field, students such as Diaz hope that meeting the community's needs will alleviate the shortage of supplies.
"I am incredibly proud to be a part of this group, and help the Oʻahu community during this time. We will talk about this time for generations to come," Diaz said. "When your grandkids ask you what you did during the 2020 pandemic, what will you tell them?"