On March 11, University of Hawaiʻi faculty member Sandeep Chintabathina came home to his front door wide open. Upon entering, he saw everything scattered and overturned. 
"I didn't want this feeling and now I'm stuck with this feeling," Chintabathina said after his home at University Housing, Kauʻiokahaloa Iki Condominiums, was burglarized.
The amount of items stolen from his home added up to more than $10,000 worth of losses. According to Chintabathina jewelry, vital documents, credit cards and technological equipment including computers and cameras was stolen. 
The Honolulu Police Department (HPD) and the Department of Public Safety (DPS) were then called to the scene where HPD took photos and fingerprints around the home.
According to Chintabathina, his home's sliding glass doors were improperly installed, so there was no ability to lock from the inside allowing the burglars to use a flathead screwdriver to bend the metal near the lock on the door.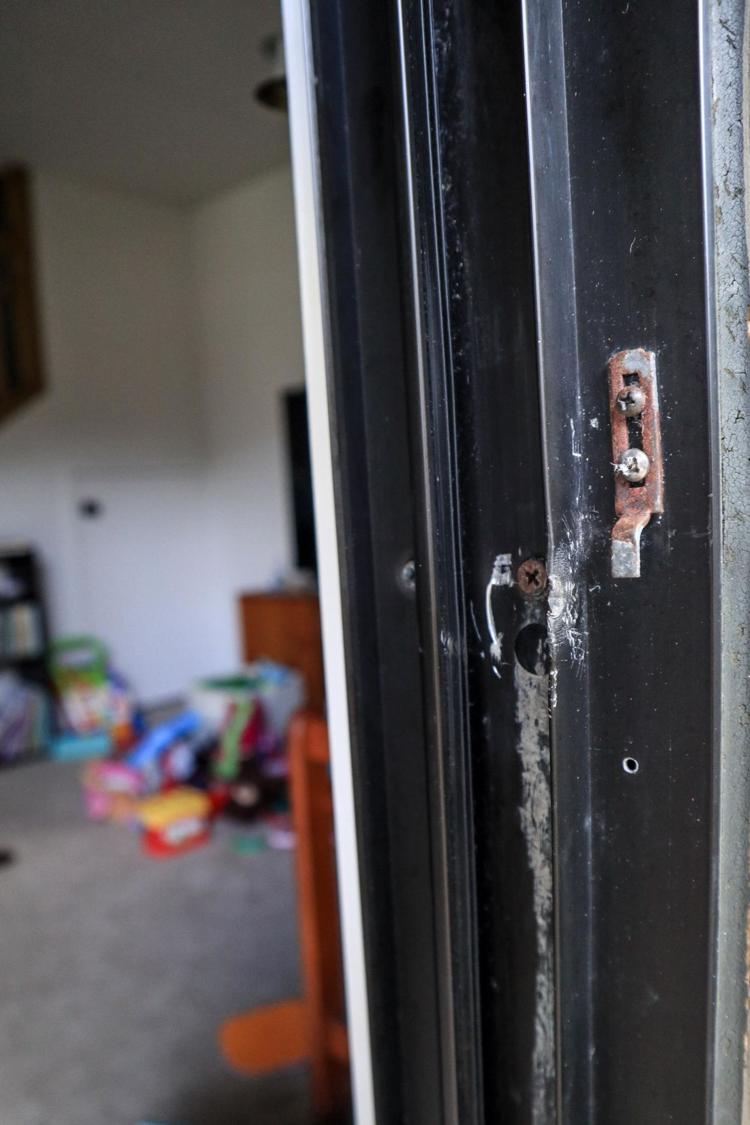 Andy Lachman, manager of University Housing and Food Services at UH Mānoa, commented on the improperly installed sliding doors stating that Faculty Housing Management (FHM) "was not otherwise aware that certain hardware for the door was either missing or broken."
Locations, LLC., a contracted group who maintains faculty housing, sent an email to tenants after Chintabathina's home was burglarized saying that each unit is supposed to have a pin that keeps sliding glass doors locked. They sent maintenance workers to Chintabathina's home, who then buffed out the bent metal of his sliding glass door, but did not replace it.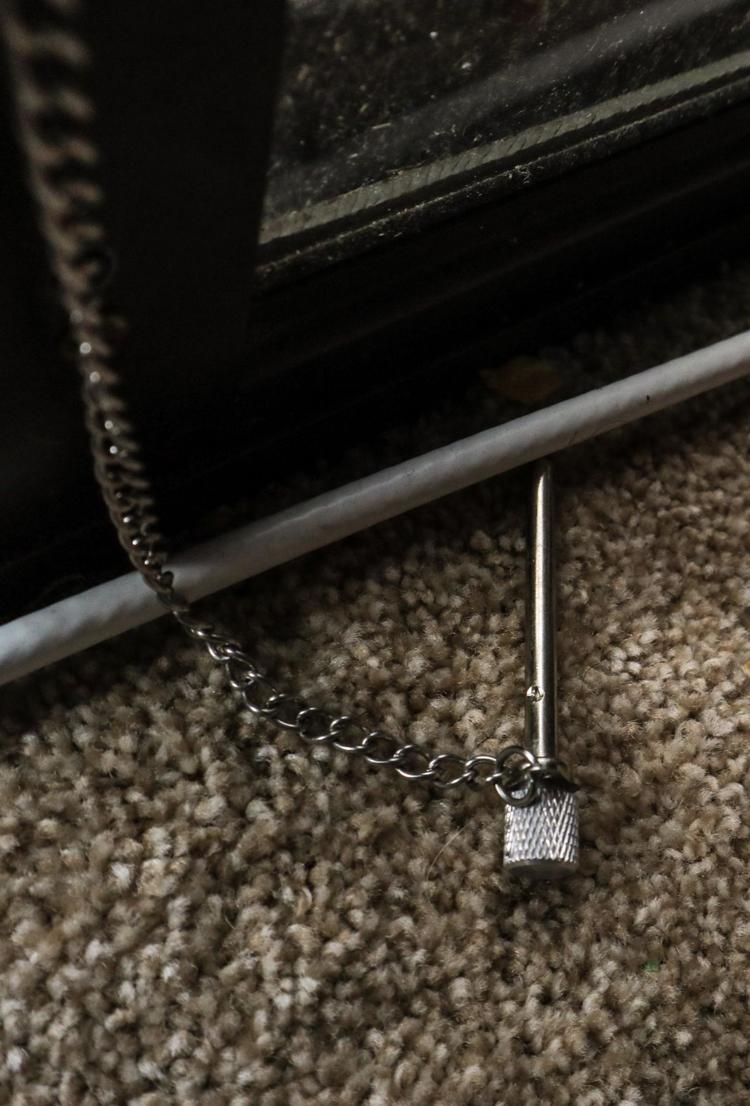 This is not uncommon at these faculty residences, according to another former resident of Kau'iokahaloa Nui Apartments, who wished to remain anonymous due to privacy concerns. They experienced something "eerily similar" from what he described; a burglary and property damage.
"Prior to this year, those [burglary] cases weren't shared publicly in the same way that every moped theft that happened at UH are," the former resident of Nui Apartments said. 
Chintabathina said that because he is not part of UH Mānoa faculty, he was not informed of previous burglaries either. Notifications on UH Mānoa's properties are limited to UH Mānoa associated faculty and students, unless a request is made to be added to the emergency notification list.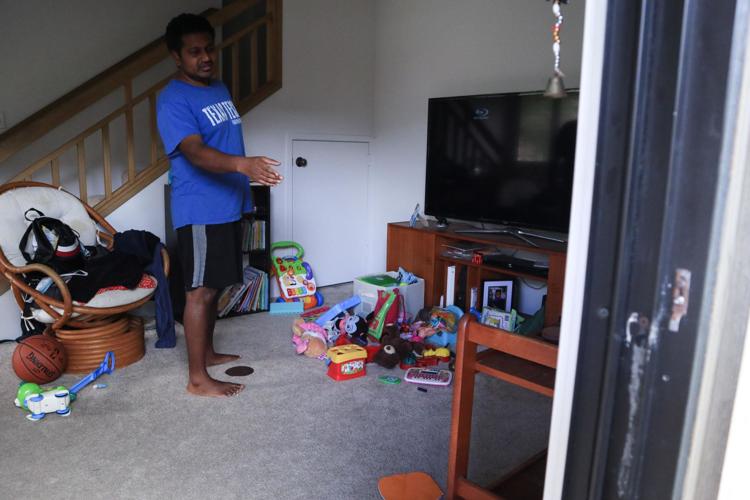 Locations, LLC. declined to comment on these burglary incidents.
DPS spokesperson Sarah Rice said measures to decrease these burglaries have been addressed. 
"That person [Chintabathina] is in a really unique position at that point because they wouldn't be on the Mānoa list because they are not a part of the Mānoa campus," Rice said. 
However, Rice affirmed that DPS has increased patrols on Faculty Housing and has been actively collaborating with housing management to address residents' concerns. 
"We added foot patrols and bike patrols as well and there is an officer assigned to each patrol area," Rice said.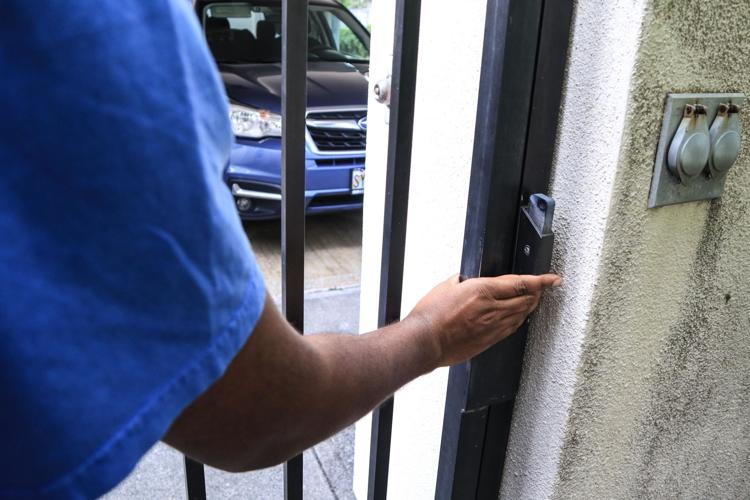 FHM confirmed that DPS regularly patrols the faculty housing properties. 
"We had also scheduled a 'town hall meeting' with DPS, HPD and faculty residents to discuss any concerns, however unfortunately, the event has been deferred due to COVID-19," Lachman added. 
DPS is also playing an advisory role to Faculty Housing in regards to maximizing security for university housing. 
"Even though it is not in our purview to install anything physically... What we advise them on is really depending on what they are requesting and what they are hearing from residents," Rice said.
It is dependent on FHM and Locations, LLC. to upkeep this stream of communication in order to keep all residents of faculty housing safe. 
"We have appreciated our residents' cooperation in working with us on the unit assessments," added Lachman on behalf of FHM.
These unit assessments include safety and maintenance checks. With the increase of burglaries in the Honolulu area as confirmed by both DPS, HPD and FHM, high alert is mandatory.
"We are certainly not immune in faculty housing [to burglaries]...it is important that if faculty residents see something, to say something. Call us even if you are not sure," Rice said.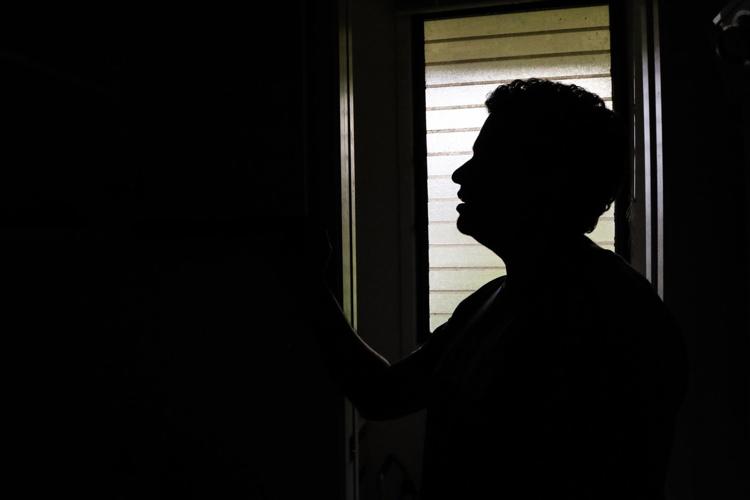 Regardless of the steps being taken, Chintabathina expressed his unease now that his home has been violated. 
"I get the same feeling every time I come home now...I get a feeling like this person entered my home; this person took our stuff..." he said.