The alarming resurgence of COVID-19 on the mainland has forced the re-closure of in-person learning and activities for many universities as the numbers climb on campuses. UH Mānoa, however, has been successful in keeping the spread of COVID-19 on its campus to a minimum. 
Still, UH Mānoa will remain largely online for the Spring 2021 semester according to an email from UH President David Lassner sent on Nov. 20. On-campus instruction next semester will mainly be limited to labs, clinicals, studios and shops. 
According to UH's COVID-19 dashboard, there have been 59 cases across all ten campuses since April 2, 2020, 36 of which were on UH Mānoa's campus.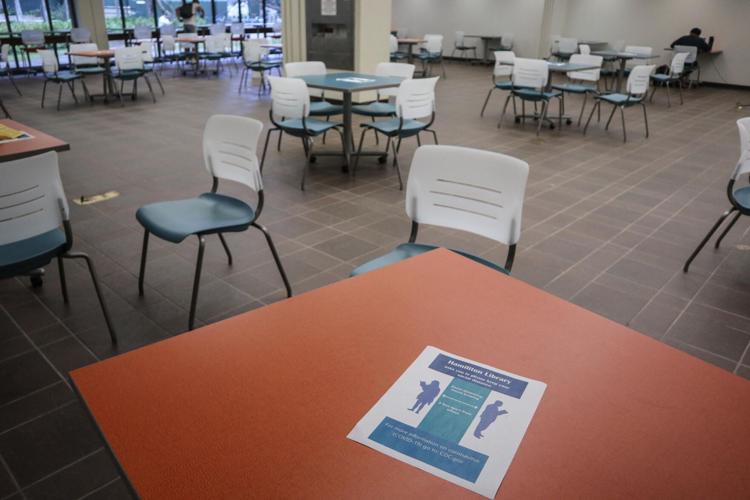 The cancellation of Intercollegiate Ivy League athletics for the winter was announced on Nov. 11 in response to the mainland surges. Cal Poly saw record cases of COVID-19 reported on their campus. 
West Virginia University, University of Missouri and many other universities made announcements regarding the partial or full closure of their campuses this past week.
 Compared to universities on the mainland, UH seems to be ahead of the game, which spokesperson Dan Meisenzahl attributes to the UH administration's emphasis on community safety and precautionary actions.
"We are going to do everything to keep our community safe while providing our students the quality education they deserve," Meisenzahl said. 
UH Mānoa has significantly reduced its population on campus to only those who require in-person attendance. The population on UH Mānoa's campus is 5% of what it was in the Fall of last year. 81% of classes are online, 13% are hybrid and 5.5% are fully in-person instruction.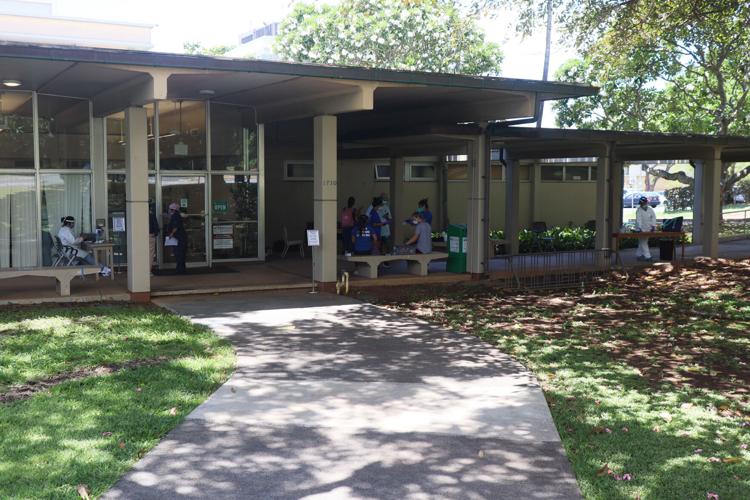 In addition, UH's partnership with the Department of Health in the state's contact tracing program has helped to contain the spread of the virus. 
"The Department of Health lets us handle the contact tracing because A, they're overwhelmed and B, we have records and contact information for where you work, who is in your class, student residents, who is on your floor. It is inherently much easier here at UH," Meisenzahl said. 
UH Mānoa has seen a small uptick in cases, reporting 12 cases in the past 14 days, some of which were from students residing on campus. 
"There's been this recent increase in cases and the thought is it's related to Halloween… I think there are 5 or 6 cases in student housing in the past week. If that's our Halloween spike, that's pretty good," Meisenzahl said. 
Successful student-led response to COVID-19 at Hale Mānoa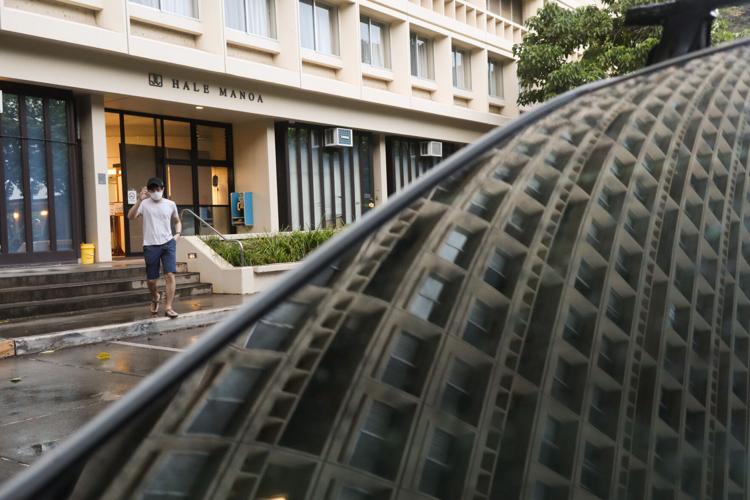 Along with keeping the population on campus to a minimum and integrating contact tracing, both university and student responses to positive COVID-19 cases on campus have proved effective.
On Nov. 9, a positive case was reported on the 12th floor of Hale Mānoa, a student housing building in the East West Center. Residents were notified via email, and the individual who tested positive was quarantined in Lincoln Hall. 
"Everyone in the building was just really freaked out, because nobody really had a plan, or nobody was informed about one," Vaibhavi Dwivedi, co-president of the East West Center Participants Association (EWCPA) and Hale Mānoa 12th floor resident, said.
Dwivedi and fellow student members of the EWCPA quickly sprung into action, coordinating with East West Center staff to make sure free testing was available to residents. Hale Mānoa 12th floor residents were able to get tested in their rooms, and other building residents were encouraged to get tested, as well.
"When we did have free testing, around half of the student body here got tested, and I haven't heard of a single positive case," Dwivedi said. 
Even before the positive COVID-19 case, Hale Mānoa had measures in place to keep residents safe. Masks are required at all times in shared spaces, residents of different floors are not allowed to mingle, and the dorm occupancy itself is down about two thirds, according to Dwivedi.
Although the positive case in Hale Mānoa caused some shock and anxiety, residents felt the situation was well-handled overall.
"I think they followed the standard procedures," Mahfuz Adnan, a 12th floor resident of Hale Mānoa, said. "They did a quite good job."
If another positive case should occur at the East West Center, students and staff will be even more prepared.
"Now I think we are way better equipped to deal with it than we were when it actually happened," Dwivedi said.
Nowhere close to returning to normal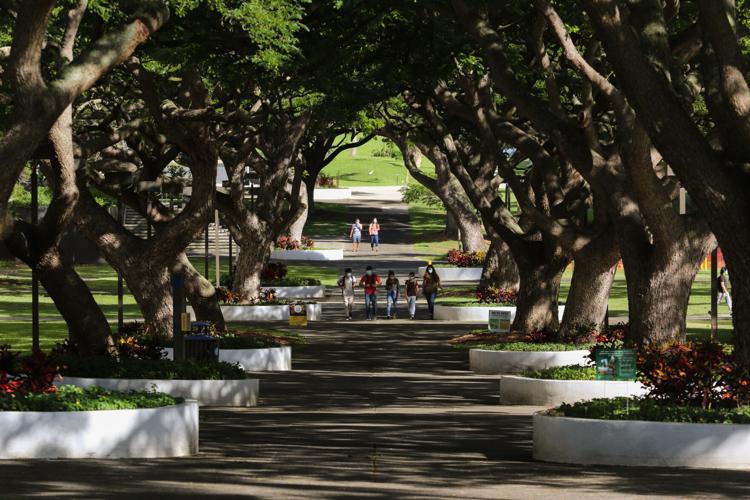 Despite UH Mānoa's relative success in keeping students safe from the virus, the spring semester of 2021 will not look much different. Classes will mainly be online, and the UH Mānoa campus will remain relatively empty.
"We're nowhere close to returning to normal," Meisenzahl said, referencing the alarming rates of COVID-19 on the mainland. 
While UH has been proactive in slowing the spread of COVID-19 on its campuses, the possibility of a resurgence in Hawaiʻi looms, given the rise in cases on the mainland.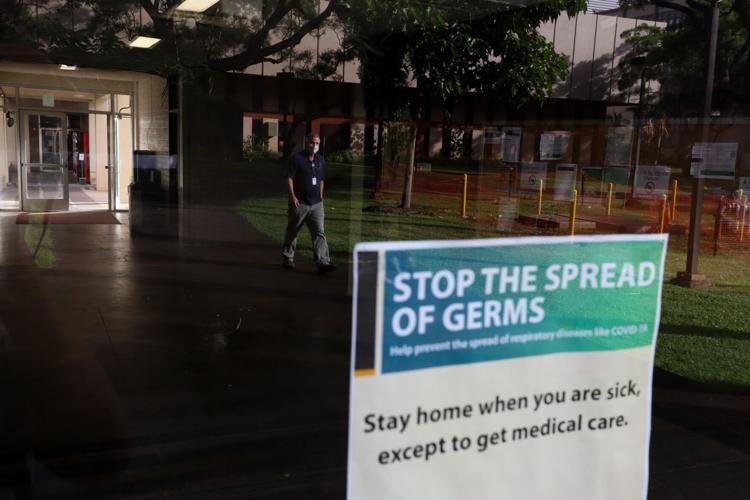 "If there's surges in cases across the mainland, one can only assume that it'll ripple here, especially with the reopening of travel even though it seems like there's a really good program for travel," Meisenzahl said.
UH President David Lassner is hopeful for "a significant return to our campuses for fall 2021," while acknowledging that "we must continue to be flexible and adapt to changes that are not under our control," according to a university-wide email announcement.