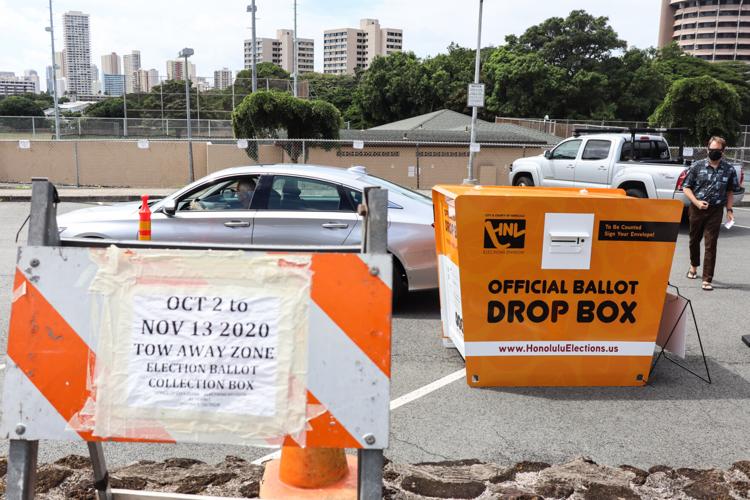 As the country quickly approaches the Nov. 3 elections, the Honolulu Elections Division has added a convenient ballot drop box for UH Mānoa students. The drop box is located on Dole Street in the parking lot of Kānewai Community Park.
One of the 12 official drop box locations on the island of Oʻahu, the Honolulu Elections Division says that these drop boxes accounted for a large percentage of the primary election votes, proving to be a popular way for voters to submit their ballots. 
"17% of all ballots cast in the primary in the city and county of Honolulu came through a drop box. That's a phenomenal number," Rex Quidilla, Elections Administrator for the Honolulu Elections Division, said. "We knew they'd be popular, but not to that extent."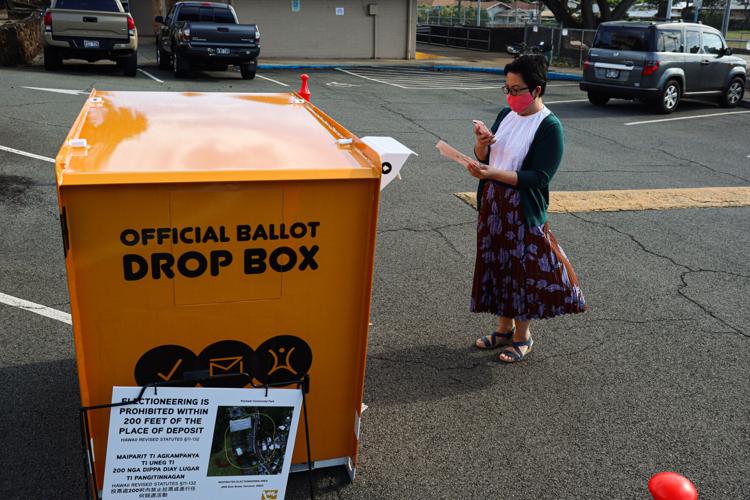 During the primary elections in August, eight drop box locations were available, but due to the popularity of the drop boxes, the elections division decided to add four more locations.
"If you look at the map pre and post primary, the idea was simply to try and fill in whatever gaps still existed after the original eight were deployed," Quidilla said. "One of the gaps we saw was on the east Honolulu side … we wanted to be able to capture those populations in that part of the island."
The addition of the Kānewai Community Park location, just down the street from the UH Mānoa campus, will be easily accessible for the UH Mānoa student population, and may encourage students to get their ballot in on time. 
According to Quidilla, this is the first time an election cycle in Hawaiʻi will be conducted essentially by mail—a new challenge for the Honolulu Elections Division.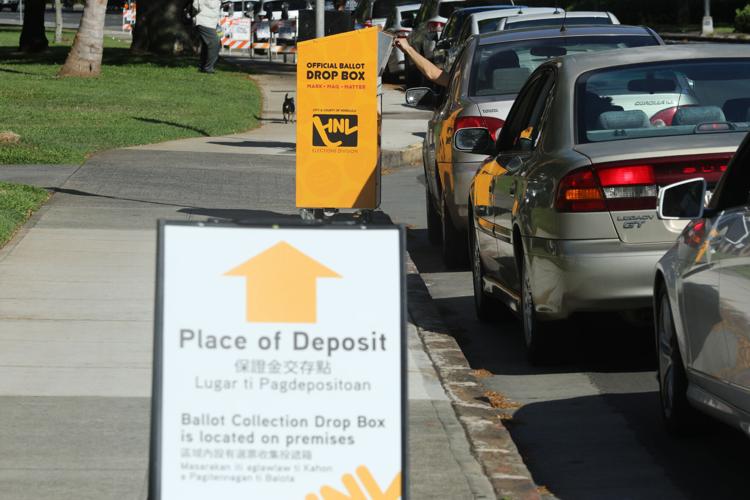 The future of mail-in voting 
The passing of vote-by-mail legislation in Hawaiʻi was a long time coming.
"Vote by mail legislation has been in the legislature for a number of sessions, many times coming right up to the line and not actually passing, but we were pleasantly surprised that it eventually made the finish line in 2019," Quidilla said. 
In 2019, the Hawaiʻi State Legislature passed Act 136 to enact "voting by mail uniformly across all counties for all elections commencing in 2020."
This means that all elections in the state from now on will be conducted by mail, which Quidilla sees as a positive change in terms of participation. The 2020 primary elections had a record voter turnout for the city and county of Honolulu.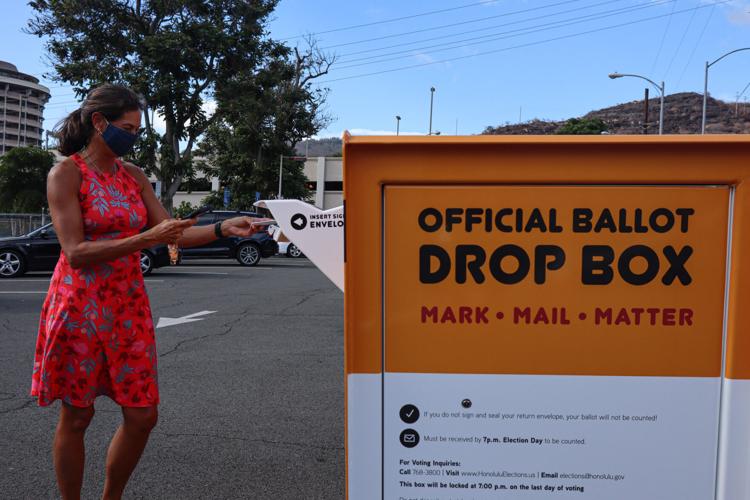 Honolulu experienced "a historic high in the number of voters voting in the primary election: 275,000," Quidilla said. "The last high water mark was 225,000… We are seeing an increase and certainly it's a positive development given the fact that in prior primaries the turnout has not been stellar."
In addition to the drop boxes, there are two in-person voter service centers, one at Kapolei Hale and the other at Honolulu Hale.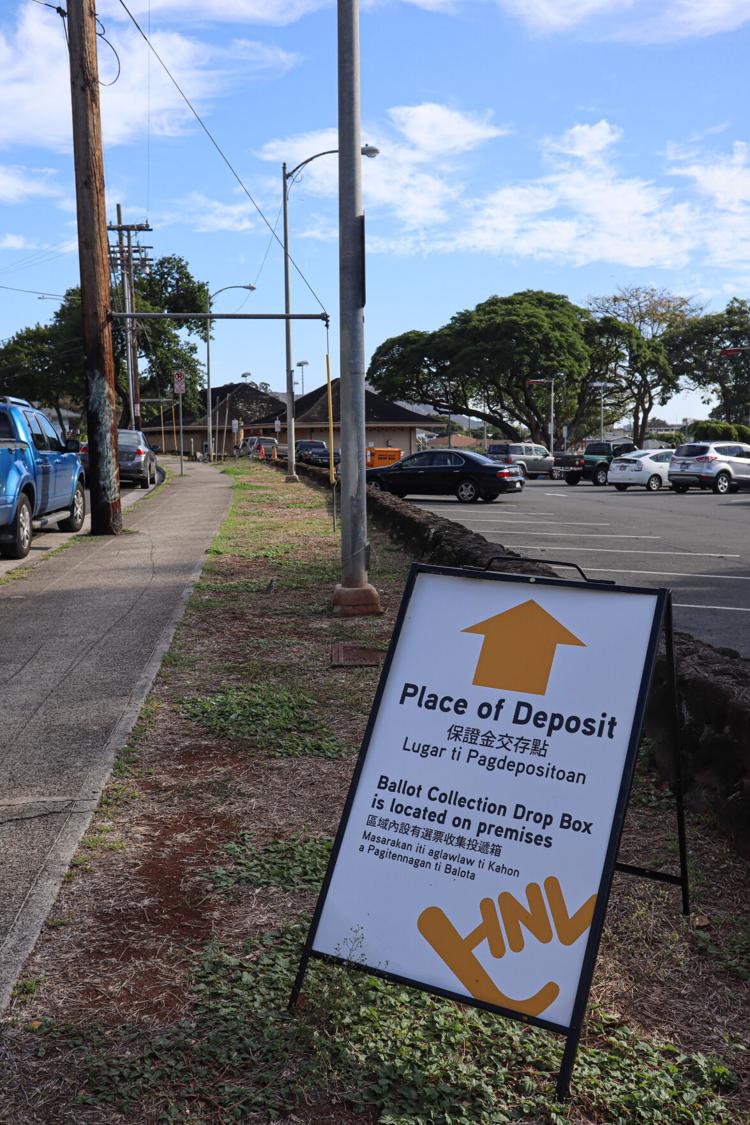 "Those provide an opportunity for individuals with disabilities to come and vote independently, people who would like to register to vote, these are your same-day registrations," Quidilla said of the in-person voter service centers. 
However, given the COVID-19 pandemic, he encourages residents of Honolulu to utilize the mail-in or drop box voting options, for their own health and safety. 
"I believe service centers for in-person voting represented just 1% of all voter turnout in the prior election, so we encourage voters to make the highest and best use of the vote-by-mail system during these times," Quidilla said.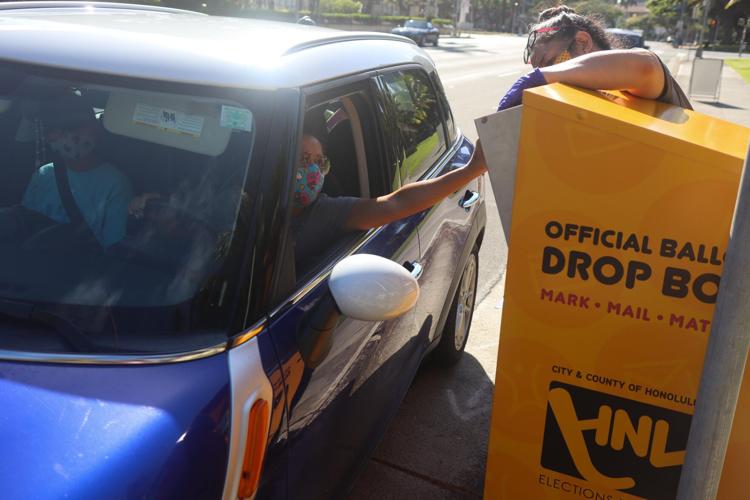 Making your vote count 
Quidilla noted that voters should be cautious, as small errors can discount their ballots. 
If voters make a mistake on their ballot, he warns they should not use white-out, but instead go to https://www.honolulu.gov/elections to request a replacement.
He also advises voters to make sure their ballot is signed, using the same signature that is on their state identification card or original voter registration form. 
Most of all, Quidilla encourages everyone to vote early. Ballots must be received—not postmarked—by 7 p.m. on election day.
"And then most importantly, make sure you have a plan to return your ballot, it shouldn't be sort of a procrastination thing, you should have a plan, because the ballots must be in our custody at 7 p.m. election day," he said.
The Honolulu Elections Division hopes that the new methods of voting will encourage students and adults alike to vote. 
"It's a very simple process," Quidilla said. "We hope that young people particularly avail themselves to voting in this method because it's very simple, there's no need to go to a polling place anymore. The election really becomes at its most convenient when you have a ballot lying on your dinner table."
To find a ballot drop box location near you or for more information on voting, visit https://www.honolulu.gov/elections.