All University of Hawai'i campuses plan to resume in-person classes in the fall 2020 semester, UH President David Lassner announced in an email Monday afternoon.
"We all realize that the fall will absolutely not be a return to business as usual," Lassner said. "Rather, UH will deploy a COVID19-aware safe approach to providing high-quality education throughout the state for new and returning students at this very time when they and our State need higher education more than ever."
Lassner said that planning has begun for necessary changes across the campuses to support social distancing and hygienic practices based on the guidance available.
UH is also preparing to:
Use more online resources and shift some classes to hybrid models with a mix of on-campus and online instruction
Review and change the layouts of classrooms, labs, study areas and workspaces to support distances of at least 6 feet between people
Provide resources and instruction for hygienic practices 
Develop protocols for testing, contract tracing and quarantine as needed in collaboration with public health officials 

Returning to campus
For students like Joshua Hu, he felt relieved that UH is planning to resume in-person classes again.
"Especially with the more difficult senior and upper-level classes that are coming my way, in-person will help so much, especially when it comes to math," Hu, who is a junior, said. "I do have a tempered expectation that it won't be like the past fall and that there will be caution and social distancing still in place, which is a good thing."
Senior Business major Raquel Shelton said she is excited to return to school, but is still uncertain of how the COVID-19 situation will be like in the fall.
"I don't do well in online classes and I didn't want to spend the last year of school on a computer," she said. "But, I think it's a little ambitious, and thinking about going back to campus does make me pretty anxious."
Shelton was supposed to study abroad in Japan this semester, but because of COVID-19, the trip was cancelled.
Student housing and quarantine protocols 
Student housing will be open at UH Mānoa and UH Hilo, with isolation and social distancing measures being implemented. 
Lassner said for students travelling from inter-island, mainland or international countries, UH will comply will public health requirements. 
On March 21, Gov. David Ige issued a mandate that all travelers (visitors and returning residents) coming into the state must undergo a mandatory 14-day quarantine. A similar mandate was issued on March 30, which requires inter-island travelers in the state to undergo a 14-day quarantine as well. 
According to Lassner, there will be arrangements for students who need a place to stay, particularly in the resident halls.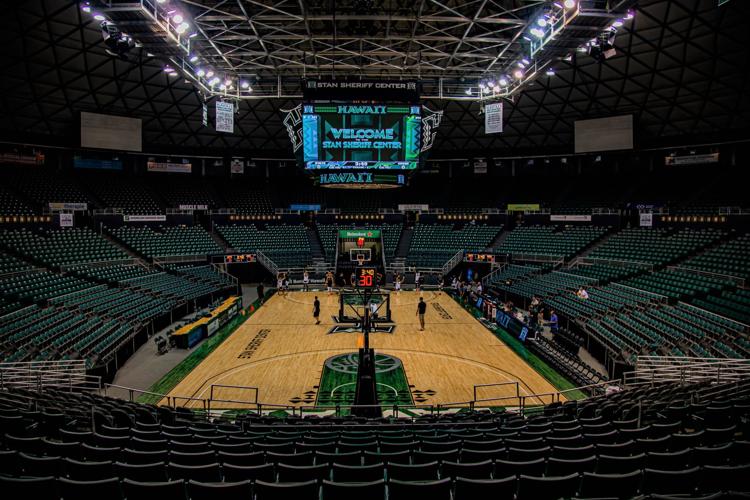 UH Athletics situation 
There are also no plans to restart intercollegiate sports in the fall.
"It's complicated for student athletes, it's complicated for fans, and most of all, it's not something that UH can unilaterally decide," Lassner said.  
As of March 12, UH Athletics suspended all of its events and sports.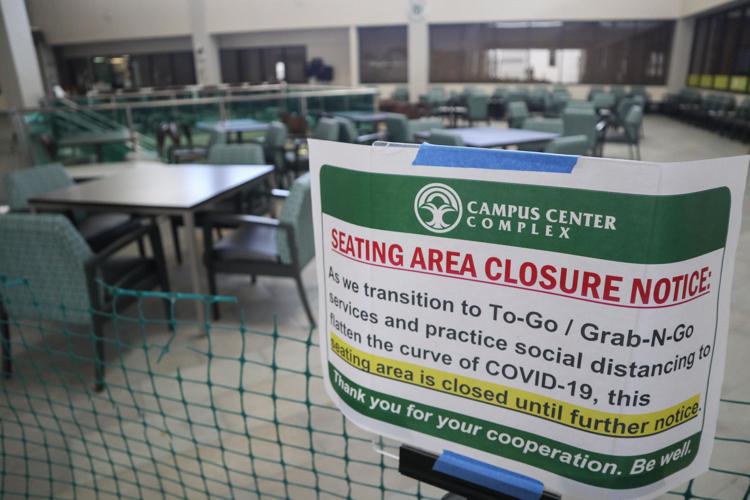 Preparing for the possibility of a second wave 
The UH system is also preparing for UH campuses to return to online instruction should a second COVID-19 outbreak happen during the Fall semester.
Plans include:
Enhancing and upgrading online learning equipment and software
Ensuring the availability of online resources and guides for students and faculty 
Developing a technology safety net for students (loaner laptops and broadband access)