Undergraduate commencement ceremony might split in two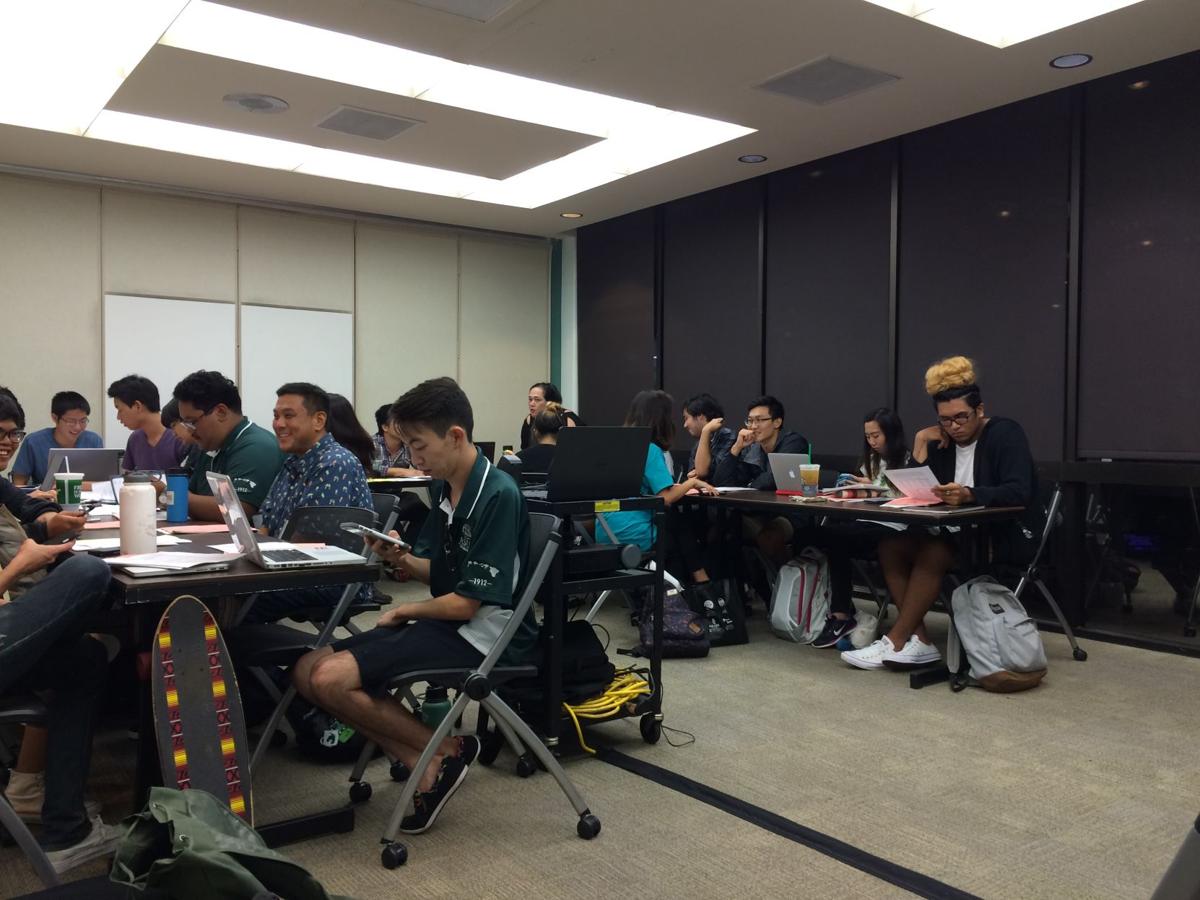 Administrators at the University of Hawai'i at Mānoa are proposing to split its spring undergraduate commencement ceremony into two.
The proposal is coming from the Office of the Vice Chancellor for Academic Affairs and was presented to the Associated Students of the University of Hawai'i (ASUH) for comment. The proposal says that there are "too many" undergraduates participating in the commencement ceremony.
"So what we need to do is to figure out a way to make that undergraduate ceremony a little bit smaller," April Goodwin, a program officer from the vice chancellor's office said. "And then also to make the advanced degree ceremony which is in the afternoon bigger."
The vice chancellor's office is proposing that the two ceremonies on commencement day be divided by college. One would be from 9:00 A.M. to 12:00 P.M. and another from 3:00 P.M. to 6:00 P.M. If approved, this change will be tested with next semester's commencement. 
"One thing that we have heard informally from our students is that you identify more with your department and with your college than you necessarily do with your entire undergraduate body," Goodwin said.
Goodwin explained that over the years, the number of graduates each spring has been increasing as well as the number of graduates wanting to participate in the ceremony.  
The first ceremony will include all students, undergraduate and graduate, from the College of Arts and Sciences, the Hawai'inuiākea School of Hawaiian Knowledge, the College of Tropical Agriculture and Human Resources and the School of Pacific and Asian Studies. The second ceremony will be for the professional schools like the colleges of education and architecture.
"It's just a long arduous, drawn-out process so really streamlining it like this especially with people you're more comfortable with would be okay," ASUH senator Shanda Delos Reyes said.
The goal of this change is to keep the number of participating students below 1,400. Students enrolled in degrees from two colleges will have the option to walk in both ceremonies.
"I don't really see an alternative because I think there's some greater valid concerns in terms with the current number of attendees . . . so I would be for this," ASUH senator Eugene Lau said.
Other ASUH news 
ASUH approved funding for the Grad Fair which will occur on Oct. 20 and 21, 2016. The Grad Fair is an event at which students can meet with representatives from graduate schools and programs at UH Mānoa.
Funding was also approved for "Successful College Student Workshops." These workshops are being put on by the Student Success Center and are geared towards helping students develop studying and time management techniques. The dates for these workshops have not been set.
The final versions of the bills and amounts of money appropriated will be uploaded to the ASUH website later.