The Board of Regents voted 13-2 in favor of freezing University of Hawai'i undergraduate tuition at all rates for a three-year period starting in Fall 2020.
The board passed the proposal during its May 16 meeting at Windward Community College, with the amendment that UH will report annually on any adjustments made to the tuition schedule. This is to "prevent significant negative economic or enrollment impact to the university."
UH will maintain the 2019-2020 tuition rates for the next three years, except graduate tuition at UH Mānoa. Resident graduate student tuition will decrease by 2%, and nonresident by 10%.
Under UH's current tuition schedule approved by the board in 2016, undergraduate tuition will increase by 2% at UH Mānoa and for lower division courses at the community colleges next school year. UH Hilo and UH West O'ahu will have a 1% tuition increase. 
In 2019-2020, full-time undergraduate student tuition at UH Mānoa is $5,652 each semester for a resident. It is $16,668 each semester for a nonresident. The tuition for a full-time resident graduate student at UH Mānoa is $7,956 each semester and $18,696 each semester for a nonresident. 
Enrollment declines as tuition increases? 
The proposal is aimed to address concerns about college affordability for Hawai'i residents. UH administration said that enrollment has declined as the tuition increases.
UH Mānoa full time student enrollment has declined 8.8% from Fall 2010 to Fall 2018, according to the Mānoa Institutional Research Office.
In a memo written to the board, Donald Straney, vice president for academic planning and policy, said that "tuition at UH's four-year institutions has risen above many of its peers, especially for non-residents. At the UH CCs, rates continue to be close to their peers, but have increased comparatively more in recent years. Improvements in affordability can bring the positive benefits of public higher education to more of Hawai'i's citizenry."
Straney said that graduate student enrollment at UH Mānoa has declined by about 11% for residents, and by 19% for nonresidents from 2013-2018.
BOR Chair Lee Putnam said the regents are supportive of the efforts to keep college affordable for Hawai'i residents, while keeping tuition competitively priced for non-resident students who may have considered enrolling at other colleges. 
"The individual UH campuses will handle fluctuations in revenues with a constant eye on addressing the longstanding challenges of maintaining and improving facilities, and protecting the excellence of our educational experience," Putnam said.
In January, the board deferred a similar proposal. UH administration had proposed decreases in the approved tuition rates for 2019-2020. This would have been followed by a three-year freeze.
Concerns with the freeze
Regents Michael McEnerney and Jeff Portnoy opposed the current proposal, expressing concerns of whether or not tuition increase was a factor in enrollment decline at the university. 
McEnerney said that affordability may not be the primary reason for the reduction in enrollment. Portnoy said that he has no objections to 95% of the proposal, but that he does not believe it is fiscally responsible to make a three-year commitment to freeze tuition. 
"It's impossible," Portnoy said at the BOR meeting. "And in these turbulent economic times, it's more impossible than ever."
He said he would have supported a one-year freeze in undergraduate tuition, but also felt that tuition should be determined on an annual basis.
Portnoy noted that if UH implemented the three-year freeze, there would be no way that "the university can predict all of the factors that impact the amount of money that is necessary to operate a first-rate university."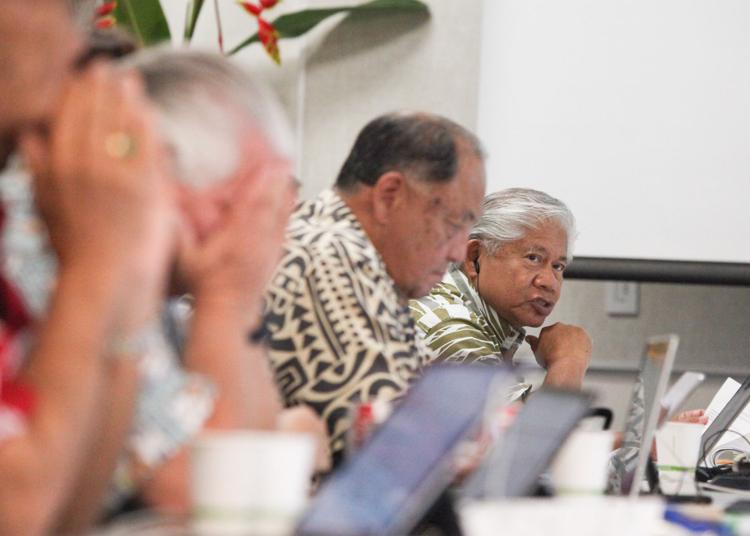 Regent Simeon Acoba supported the proposal, but he expressed concern that the university may lose revenue in terms of tuition. 
UH Vice President for Budget and Finance and Chief Financial Officer Kalbert Young admitted that a tuition reduction may lead to a risk of loss in revenue, but the critical component is the elasticity factor.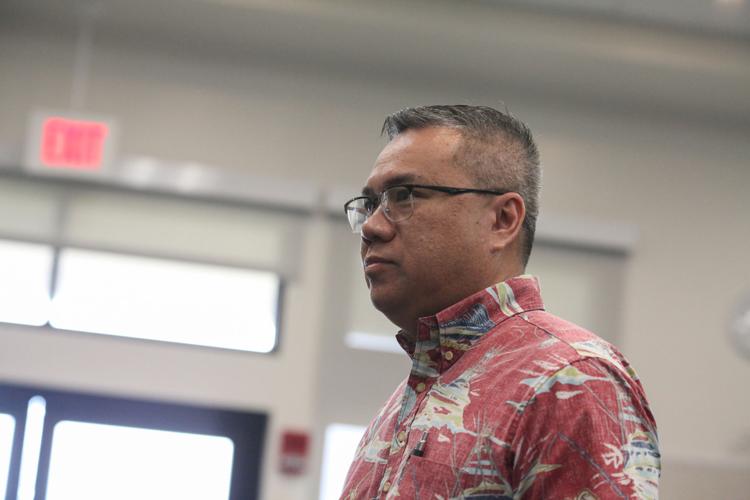 "The reduction in tuition should, as standard economics 101 per mind, lower prices should increase, or compell for increase consumption," Young said. 
Young said the factor that UH cannot be certain of is "the actual hitting the target number to make everything on balance for revenue, or the amount of increase enrollment that would push it to increase revenue."
Young noted that if everything stayed the same, the trend is enrollment is naturally expected to decline. 
"The bar will be high, to hit enrollment numbers in the particular tuition rate classes," Young said. "Graduate students, non-residents, they pay more than resident rate tuition. So increasing by one non-resident is actually more beneficial revenue wise than increasing by two resident wise. So balancing those factors, from what I'm looking at, is tuition revenue vs. enrollment numbers, warm body counts, they're not necessarily correlative." 
Putnam said that tuition needed to be frozen until 2023 because students need to plan in advance. 
The new tuition schedule will also establish a full-time tuition rate equal to the rate for 12 credits at UH Maui's four-year programs. This will match the university's other four-year campuses. Currently, the tuition rate at UH Maui College is charged on a per credit basis.