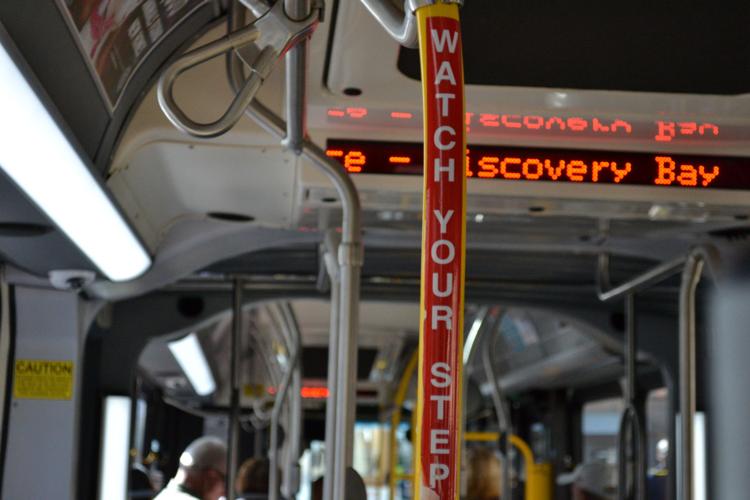 Taking TheBus to the University of Hawai'i at Mānoa from the west side isn't necessarily as bad as it sounds. 
I live in Waipahu. That's approximately a 13 mile ride, and can last close to an hour and 30 minutes — on a good day. If there's traffic, the travel time can stretch close to two hours. And during the regular semester, I have to leave my house at least two hours before my class. Last semester, most of my classes started at 9 a.m., so I had to get on TheBus by 7 a.m. to ensure that I would not be late. That means I had to wake up around 5 a.m. to get ready.
I also deal with crowded buses, buses that are delayed, and buses that don't even show up.
Having a driver's license and a car would eliminate most of these problems. Especially for someone like myself who lives far away, a car would be helpful in getting quickly from one place to another.
But, as a college student, is it really worth paying $166 each semester for a parking permit? Or risking a $40 citation for parking in a stall without a permit? Or getting to campus, only to find out that zone 20 (the parking structure next to the UH Athletics complex) is full? 
Commuter Services encourages those who drive to campus to take advantage of alternative ways to UH Mānoa. This includes bicycling, walking, carpooling, rideshare and TheBus. 
U-Pass advantages 
UH Mānoa students who are registered for classes are also eligible for a U-Pass. A U-Pass is a reduced rate bus pass tailored to the needs of UH students. It is included in tuition for $50, and is good for a semester (approximately four months).
That's a steal. 
A monthly bus pass for adults (those ages 17 and up) is $70. One-way fare is $2.75, and a one-day pass is $5.50. If you're a UH student, might as well take advantage of the U-Pass if you can.  
For those who drive, you also have to worry about paying for gas and car insurance. According to a AAA report, the average gas price is approximately $3.00 a gallon in Honolulu. Diesel is roughly $4.00. 
Whether you drive or take TheBus to campus, you're still going to sit in traffic if you live farther away from campus. 
I prefer sitting in TheBus during traffic because you don't need to pay attention to the road. 
That's less road rage and stress from Hawai'i drivers that try to cut in your lane. 
It may seem like a long and dreadful ride, but I usually take advantage of the time by reading a book, doing homework or scrolling through my social media feeds. Taking a quick nap on TheBus doesn't hurt too. Just make sure you set an alarm so you don't miss your stop.
Express Buses
There are multiple buses that stop near and through UH Mānoa. Routes serving the campus include: 4, 6, 13 and 18. For those who want to get to campus faster, take express routes A, 80A, 85, 85A, 90 or 94.
The lovely thing about the express routes is that they have limited stops (this means that the ride is faster).
For example, I ride express routes A and 81 frequently from Waipahu. (For those who live farther west, Route C, E, 91 or 93 is for you.)
The 81 is a route that goes straight on the freeway after Waipahu, with the next stop being in downtown. Hopping on the 81 from Waipahu is approximately a 30 minute ride (without traffic).
After getting off of the 81 in downtown, I usually hop on the A or 4 from a major transfer stop (such as King/Punchbowl). Other express routes usually stop at this bus stop as well. The plus side of the A is that the last stop is at Sinclair Circle, and it frequents approximately 15 minutes on weekdays. Route 4 stops across the street near Sinclair library, so if you do not mind walking, that is an option.
When I go home, I usually take the A from Sinclair Circle and transfer to the 81 at Alapai Transit Center in the afternoon. It's a slightly faster ride because after Kalihi, the 81 goes straight on the freeway and to Waipahu. The downside of taking the A back to Waipahu is that it makes more stops through Chinatown, Kalihi, Aiea and Pearl City.  
If you see something, say something
As Puakea Nogelmeier, the voice of TheBus, says, "If you see something, say something, immediately alert TheBus driver of any suspicious activity on board TheBus." 
As students, I know that it is a habit to have earphones in, music on blast and to stare directly down at a phone. But it's important to remain vigilant when riding TheBus. 
Not paying attention to your surroundings is one of the many reasons people can get into accidents.
There have been cases in recent years where there have been unruly people on board. This may be one of the reasons why people stay away from riding TheBus. 
This is why I sit towards the front of TheBus, because I can quickly alert TheBus driver if I see anything suspicious. If TheBus is full and the only seats are towards the back, I try to analyze who is sitting near me. If the person looks strange, I tend to be more alert. 
I wouldn't recommend riding TheBus at night, especially if you are alone. If you have a class that ends in the evening, you should consider carpooling with a friend, asking a family member to pick you up or using an Uber or Lyft. 
Is it worth it?
I choose to take TheBus throughout the school year because for the most part, it's convenient. Riding TheBus is a way for me to observe different places that I've never been to.
I will eventually get my driver's license and a car because I will need it, especially when I get a job in the journalism field. 
I've always considered riding TheBus to be an adventure because no day is the same. There are always different people that board TheBus, and I always have interesting experiences that are storytelling worthy.