James Charisma is crazy talented. But, he will never tell you that. Every Wednesday, from 3 to 6 p.m., Charisma takes the air on KTUH, the University of Hawai'i at Mānoa's radio station. Charisma's show encapsulates the goal of the college radio station: to "provide the people of Honolulu with alternative programming for the cultural and educational enrichment of the students of the university and the community," a purpose stated on the station's website.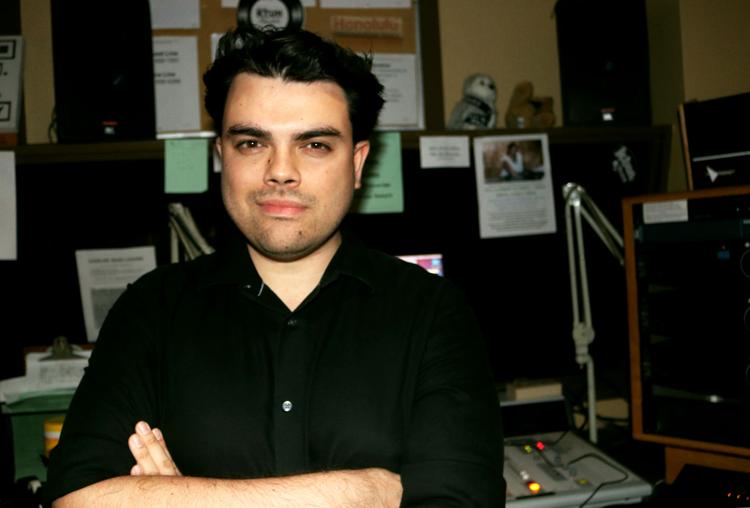 He plays a mix that boasts a decadal balance of genres (from pop, indie rock, and alternative rock). Curating a distinct blend of artists, his show checkmates even the seasoned music aficionado.
Charisma is a UH Mānoa alumnus. After obtaining a degree in psychology, he went on to write for many local and national publications. He serves as editor in cheif at Abstract Magazine and associate editor at Summit, two local publications. Additionally, he is a contributing writer at VICE and Honolulu Magazine and has been featured in Playboy Magazine (as a writer, of course).
Having recently interviewed the Black Panther screenwriter, Joe Robert Cole, for complex.com, Charisma's interest lies in writing about entertainment. It is no wonder he is able to host a polished radio show. His tuneful variety and commitment to exposing audiences to unfamiliar music is a testament to his passion and experience in immersing readers in entertainment through his writing.
Consummately humble and open minded, Charisma and I talked about his musical inspirations, how he views his role in the college radio scene and why college radio in Hawai'i is essential for the community.
TS: Who, if anyone (or anything), inspired your taste in music? (Parents, friends, a movie, a show?)
JC: I feel like when you're a kid, you initially don't really like your parents' taste in music, but then you come around. My mother introduced me to the likes of David Bowie, Talking Heads, The Police and other stuff she loved but it wasn't until high school that I started getting interested in that. I also love movies and TV shows, which exposed me to a lot of good music growing up, from 1950s ballads in "Back to the Future" to '70s jams from "Reservoir Dogs" to indie pop off in the "Garden State" soundtrack.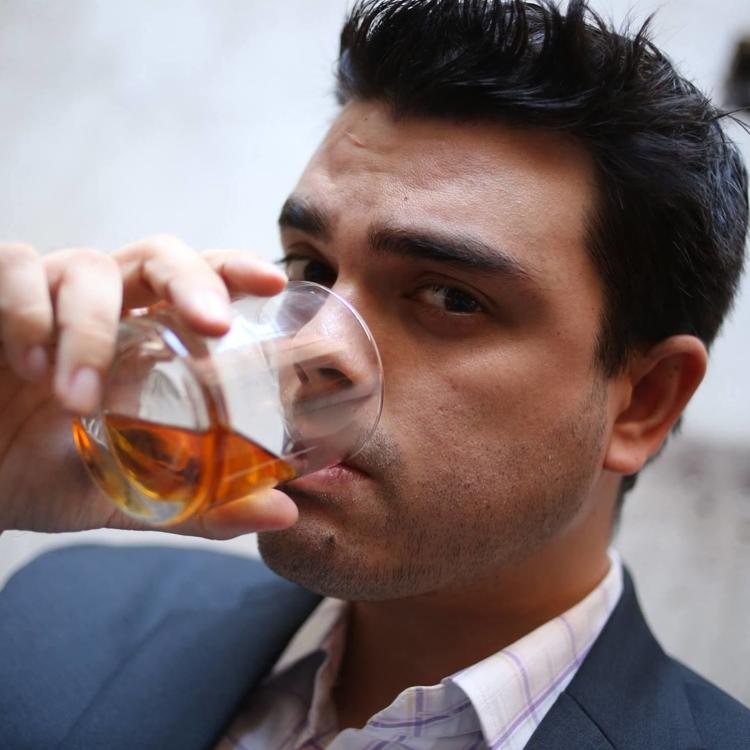 TS: What do you enjoy most about being a KTUH DJ, in particular?
JC: Exposing people to new music they might have never heard before. Finding new music can be a chore and it becomes easy to listen the same 10 or 20 songs all the time. Being on KTUH gives me a good excuse to hunt for new music coming out, to rediscover old songs that don't get played often enough on the radio and to reach thousands of listeners across Hawai'i.
TS: How would your life presently have been different if you did not have your show?
JC: Most of what I do for work and for fun deals with reading and writing. KTUH offers a midweek break from that for me that I enjoy and I think the change of pace keeps me from getting burned out. I've also met a ton of amazing people through the station, both fellow DJs and listeners, many of which have become lifelong friends. It's hard to say, looking back, how things might've been different if I didn't have the radio show but after six years on the air, KTUH has definitely become a big chunk of my life.
TS: What do you want your listeners to walk away from your show with?
JC: There are a lot of people who listen to the same type of music that they're familiar with, which is cool. People like what they like and that's no problem. But if I can help turn someone on to a new artist or band or style of music, I feel like that helps the listeners and it helps the artists. So maybe instead of listening to Imagine Dragons or Katy Perry or Maroon 5 for the hundredth time, someone listens to my show and decides to check out Autoheart or Nicole Atkins or TV on the Radio. Sometimes I'll play a new song and it reminds of Billy Joel, so I'll play Billy Joel next. Or I'll play a song request for the Killers and will follow it up with a song that sounds like something the Killers would play, but it's a band that no one's ever heard of. I hope people listen to my show and find it interesting – that I'm playing songs they may not know but it all feels familiar, or at least approachable.
To learn more about James Charisma or KTUH, find him on social media @jcharisma and check out ktuh.org
[Cover Photo by Tzana Saldania | Ka Leo O Hawai'i]