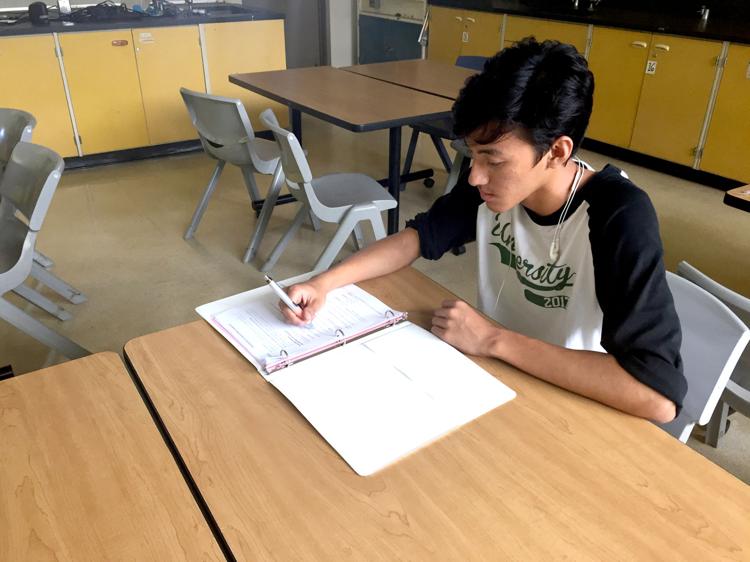 Schools in areas of high immigrant concentration must accommodate non-English and ESL speakers and spread awareness about the existence of such programs.
The American Immigration Council states that immigrants make up more than one in six Hawai'i residents. The state's immigrant population is and has been a significant part of our island community. The children of these immigrants will shape the future of this state alongside other locally-born students and children. Diane Riate, a lifetime Kalihi resident and worker at Farrington High School, said that in her district, she noticed that immigrant children, or the children of immigrants, often struggle in the classroom because they do not understand the English language. She sees a lot of students graduating and going off to college, but believes that the students could further benefit from an increase in assistance through English as a Second Language (ESL) programs. 
English is important
The main objective of schooling is to prepare students to excel in further education and future endeavours, enabling them to be productive members of society. English is the most common language spoken by people in the U.S. according to the United States Census Bureau. In addition, Ethnologue reports that over 100 countries have greater than 50 million citizens that speak English as a first-language worldwide. Knowing the language opens up various future opportunities and benefits. 
The Hawai'i Department of Education (DOE) has a program for students who lack English language proficiency. The English Language Learners (ELL) program is designed to create equal learning opportunity to students of all backgrounds.  Students are assessed through tests that are administered during the school year to find those who may benefit from the ELL program. The DOE has taken effective steps to give students a greater opportunity to excel in the Hawai'i school system. However, there have been an approximated 1,600 DOE teacher vacancies predicted for this 2016 school year. With the state's teacher shortage how can we ensure that all of the students who need assistance through programs like the ELL program are getting the help that they need? How can we be sure that parents know where to get assistance for their children?
Solution: creating a better system and awareness
The Hawai'i English Language Program (HELP) is made up of people working at the University of Hawai'i's Department of Second Language Studies; HELP gives students around the globe the opportunity to learn English and attend the university. A focused department within the Hawai'i State DOE to organize student curriculum and teacher training within the ESL program could potentially push the program to work at a higher rate of proficiency and increase student-teacher interaction.
In addition, it is important that public school students and their families are aware of this issue and these programs. Students will be able to spread the word to other students, and parents and teachers will be able to inform other parents whose kids would benefit from ESL services. Rachel Arakawa, a recent Kaiser High School graduate, spoke about her time in high school, showing that something as simple as a flyer can have an impact on students getting the help that they need. 
"I would probably send them [students in need of help from ESL programs] to the SSC [Student Services Coordinator] on campus because they're able to coordinate accommodations for students having problems in class," Arakawa said regarding students in need of assistance. "I know of the ESL program because I saw a flyer for it at my school, but a lot of [students] might benefit from knowledge of the programs because then they could help other students if they notice difficulties or have some difficulties themselves."