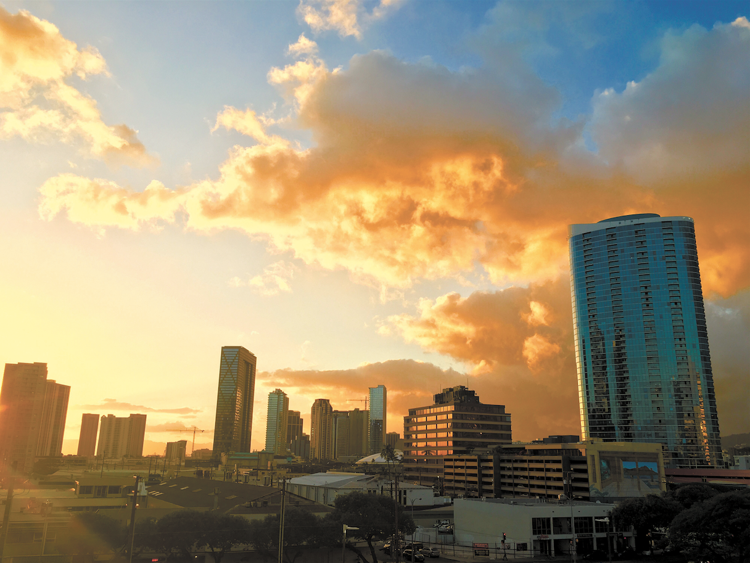 The Hawai'i Department of Labor raised Hawai'i's minimum wage to $10.10 from its previous minimum, $9.25. This may not seem like a huge increase, but it is not the endgame for the state. This wage elevation will help people in Hawai'i by increasing their ability to afford housing, necessities and amenities. However, few may realize how the minimum wage increase will also aid the United States overall economy. 
How it helps locally
A minimum wage increase permits food service workers, retail workers and others in entry-level jobs to save and spend more.
A higher minimum wage allows people with no previous work experience (or those in need of income) the ability to enter and maintain employment opportunities that do not leave them feeling as though they are barely scraping by. 
Giving minimum wage jobs to high-risk or disadvantaged individuals could allow them to get the start they need to break into more prosperous futures. 
The Hawai'i homeless epidemic is complex, but an increase in the minimum wage can be a start to preventing more of the population from being displaced.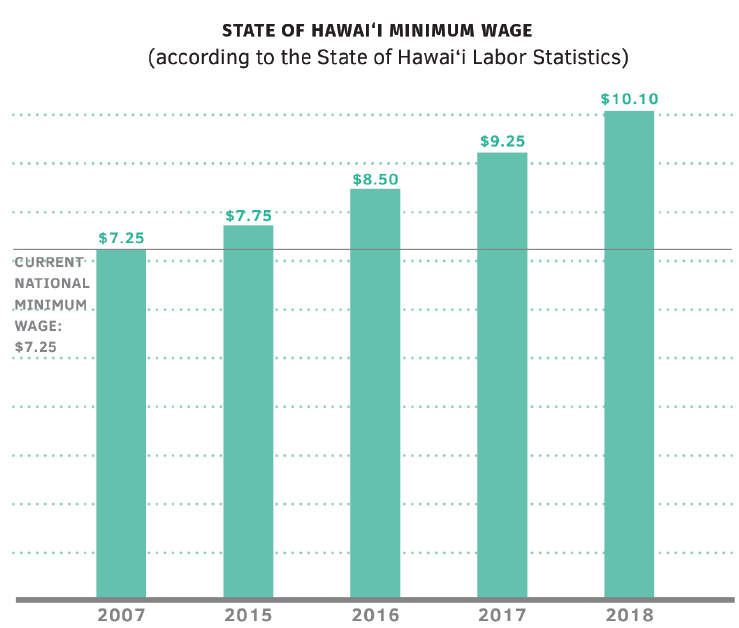 Stimulating the economy
In the United States, the Pew Research Center approximates that 30 percent of all hourly-paid workers get paid slightly more than the federal minimum wage of $7.25, but less than $10.10. Therefore, Hawai'i's increase to $10.10 is above the average United States minimum wage.
Higher wages promote spending. If Hawai'i begins to achieve notable economic growth due to these wage increases, more local residents could travel and participate in tourism throughout the United States. 
While Hawai'i's long-standing economic beacon is tourism, an increase in spending by local residents at smaller businesses on the islands and elsewhere is an overall benefit for our residents and the nation's residents. 
Hawai'i's minimum wage increase is locally beneficial, but, its potential to boost the national economy, now and in the future, is even better.