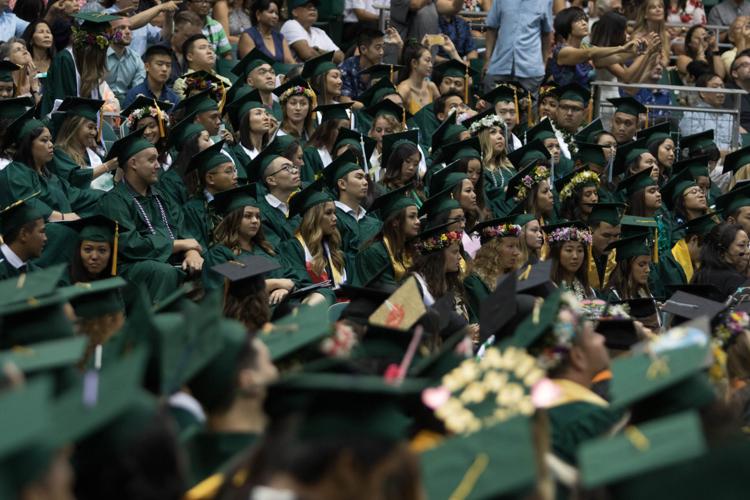 As children, our conception of life's plans and goals were simple: high school diploma at 18, college degree by 22, career by 23, and perhaps a house and kids by 30. 
Were we naive? What happens when things do not go according to plan? Your college degree took you eight years. That is not okay. 
Or is it?
Success is not measured by the length of time it takes to reach a goal. Instead, it may be measured by how our knowledge and training are used to benefit our lives and positively impact our communities.
There are many reasons students depart from the traditional path. College is an investment that many of us cannot afford. Students must be resourceful in how they fund their education. Some may take fewer classes at a time to make room in their schedule to work, while others may take an educational hiatus to work full-time, further delaying graduation. Sometimes those 'other opportunities' are so good that people quit schooling altogether.
Katherine Villanueva, a public health student at the University of Hawaiʻi at Mānoa, believes that what matters is that people pursue what makes them happy while also allowing time for various responsibilities such as family and children. Villanueva's mother, Emily Villanueva, took five years to achieve her associate degree, which was a tremendous achievement in the eyes of her family. They believed her perseverance allowed more opportunities to provide for her family.
"At the time of [my mom's] enrollment, my brother and I were both in elementary school and [watched her] balance … family life with work and school."
Some of us may find a way to get ahead of the game and others might fill in with summer classes. Villanueva's mother was the source of her inspiration to enroll in the "Running Start" program, which allows high school juniors and seniors to enroll and attend college classes and receive college credits. Because of 'Running Start,' Villanueva is graduating one year earlier than expected.
"Originally, my graduation was set for 2021 [since I graduated] high school … in 2017. However, my college journey began … at the University of Hawaiʻi Maui College in 2014," Villanueva said. "My first day of college occurred at 15 years old. My very first instructor challenged me to graduate at least a year early and ever since that day it became a goal of mine. Now, my graduation date is set for Dec. 21, 2019."
Ultimately, everyone finishes at their own time due to personal circumstances. Jason Higa, a UH Mānoa College of Social Sciences academic advisor, says that although graduating in four years is a goal, it isn't a requirement.
 "There are some students who take longer to complete their degrees," Higa said. 
To share things from a personal perspective of my own, Higa added: "In your case it's a combination of double majoring, having lower division major requirements, and not having all of your general education requirements completed prior to transferring."
I am trying to earn journalism and political science degrees. I have a set goal to graduate by spring of 2021 and that means summer classes and 18 credits until that very day. To be quite honest, I would like to get a move on this "career" thing.
However, we can all keep in mind that it is okay to take longer to reach our destinations. Life steps in the way, and circumstances change. Remember that everyone's life trajectory and situation are unique. The real message is to keep our goals in mind, and not be deterred by delays or interruptions. With perseverance, grit and willpower, our educational goals are within reach.