Are YouTubers crossing the line for views?
Logan Paul puts internet ethics into question
'Suicide Forest' video promotes shock culture and hinders ethical content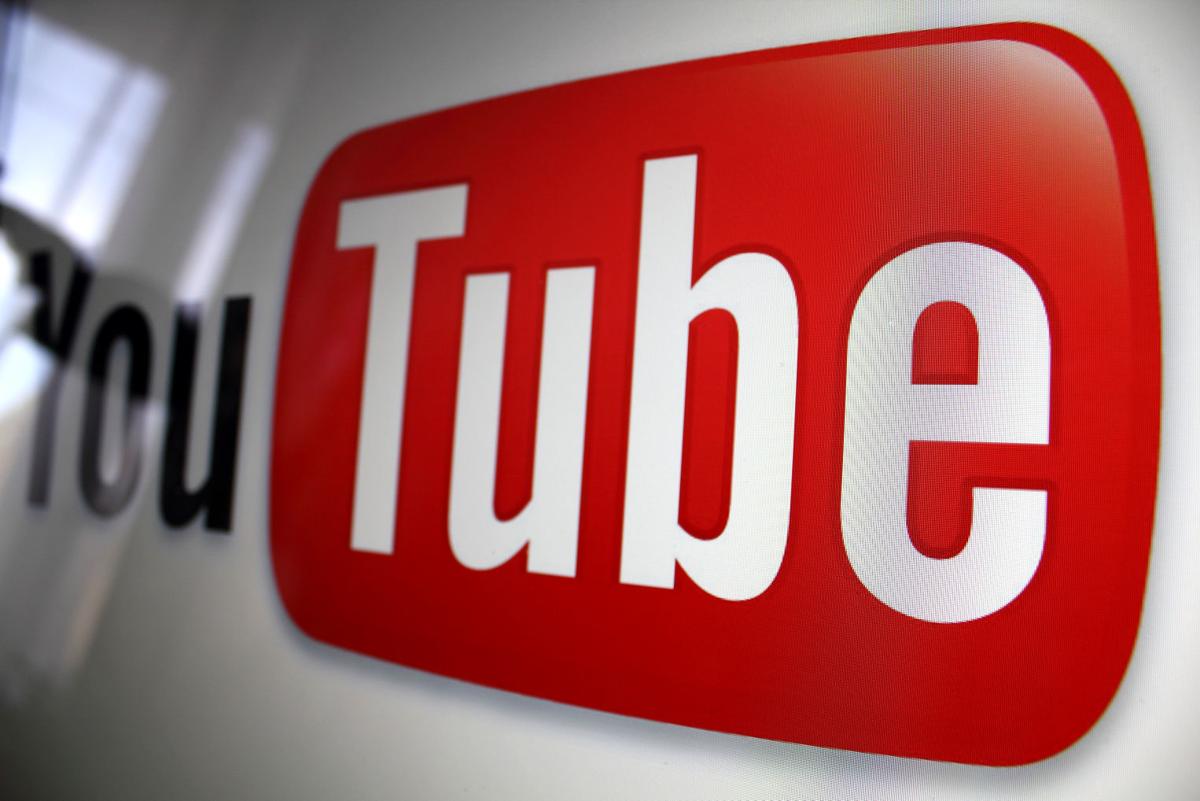 YouTube and its channels provide video content daily. Unfortunately, YouTubers, the colloquial name of the website's content creators, often gain their viewership through clickbait and shock value. YouTuber Logan Paul and his Japan "suicide forest" video are an example of shock value going too far.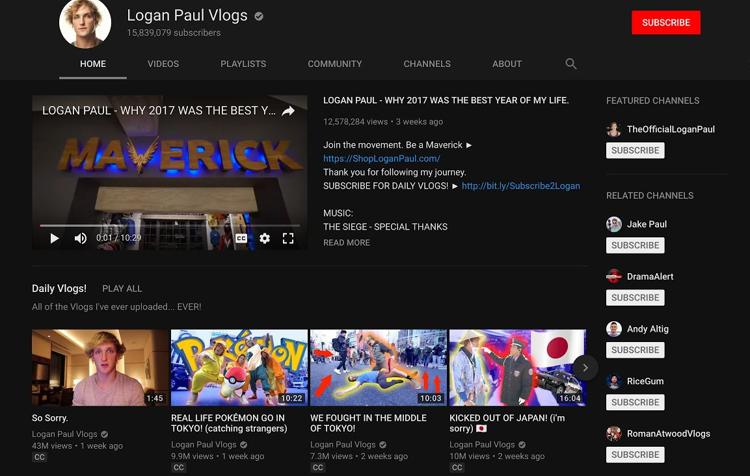 The concept of clickbait has existed since the early days of the internet. YouTubers have created a strong market by making videos about interesting things people can share with their friends. These can be gross, shocking or violent things that put ethics into question.
What exactly happened
Paul took a trip to Japan with a small film crew of friends. He visited Aokigahara Forest, known as a common place of suicide. There, he came upon and filmed a body along with himself laughing at it. The video was posted on YouTube with the body itself as the thumbnail.
Before the video was removed, it was placed at No. 1 for trending videos by YouTube, despite the graphic content. After its removal, reuploads of the video also climbed the trending list.
With over 15 million subscribers, each of Paul's uploads bring millions of viewers to YouTube. Viewers equate to revenue for YouTube, its advertisers and Paul himself. While the "suicide forest" video has been removed, his channel and previous content still remain viewable.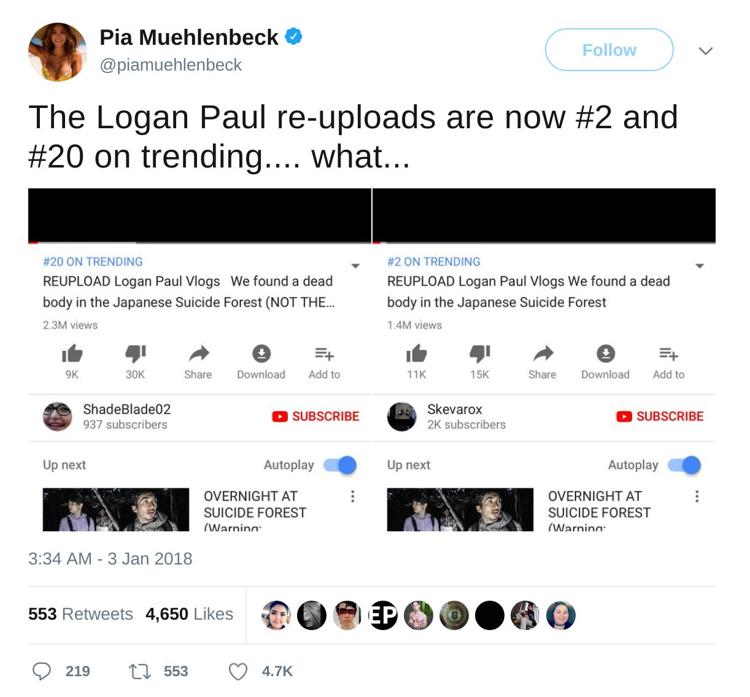 YouTube's role
The more channels like this use shock value to garner views, the more other content creators suffer. Viewership for shocking videos like Paul's surpass viewership for educational content from creators such as Ted-Ed.
It is possible that future content creators will imitate Paul's clickbait and shock value style rather than pursue diverse, ethical content to gain internet fame.
How YouTube chooses to handle this scandal moving forward will ultimately shape the content creators of the future. What people choose to post is up to them. However, YouTube, as a hosting entity, should pursue fairness and ethical behavior over the bottom line and not allow videos such as Paul's to make it to the trending list.
---
What do you think? 
Email your thoughts to opinions@kaleo.org