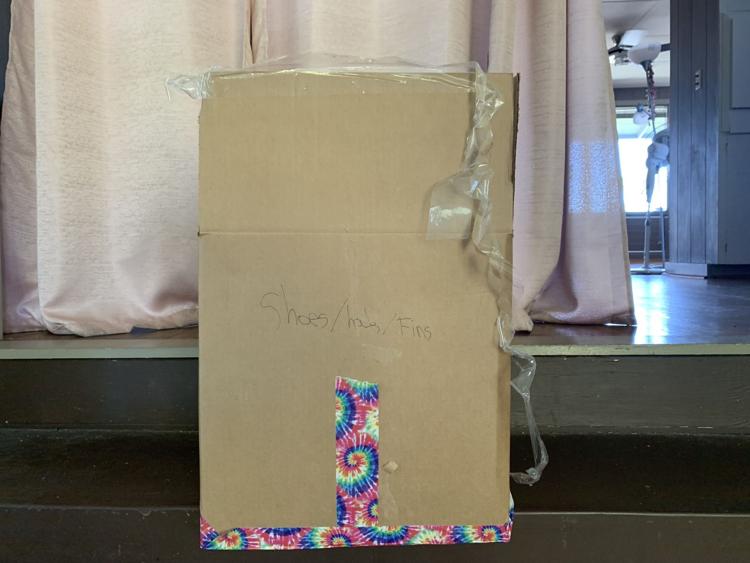 Moving is hard. As someone who has moved three times in less than two years, I know this firsthand. It all started when I moved from Chicago to Honolulu into an apartment with a roommate. My freshman year went well but it was time for a change, so I moved in with a few friends. These roommates moved back home after a semester and the process began all over again. The third time, just a few weeks ago, I moved into a new house with people I had never met.  
Having to move your things and restart your routines over again can be stressful. Fortunately, there are ways to make the process easier. Based on my experiences, here are some tips that you may find helpful when you find yourself moving spaces. 
Start early
It can be tempting to want to procrastinate and move all in one day. But this is not a task that can be completed in one sitting. Moving requires finding and organizing a new place to live, a place to put your stuff like a storage unit if need be, and a moving truck or at least a friend who can help you move your things. 
"Moving into an apartment was not too hard for me because I'm minimalistic. I would tell an incoming freshman or someone who has never moved before to do it gradually," Jeff Beza, University of Hawaiʻi at Mānoa junior and political science and French major, said.
It is easy to underestimate how much stuff we have. Packing early and buying boxes alleviates some of the stress on moving day and helps to create a greater awareness of how many things you have left to do.
FedEx on the corner of University Avenue and South Beretania frequently works with UHM students. They tell students to start packing early and are there to help you pack your boxes if you need. There are also ways to pack incorrectly so it is important to think critically about what you are packing and putting in storage because it will be there for a long period of time. Students  should use bubble wrap for anything fragile. 
However, aerosol cans and sprays like sunscreen should not be packed in boxes because they can explode. Moreover, packing away your toothbrush or your go-to outfit may not be the best idea, but valuables or books that you do not need immediately should go in boxes.
If you are pressed for time, boxes and masking tape can be found at almost any store from Longs Drugs, Walmart to your local post office. They are relatively easy to assemble. Buying boxes can seem like an annoying expense and it is the best way to keep your valuables protected.
Getting "Move-in Ready"
If you are leaving your apartment, you will likely have an inspection of some kind before you leave; your place will need to be clean. Usually your apartment must be "move-in ready" for future tenants, but talk to your landlord in advance about what their expectations are.
If your cleaning does not meet their standards, they can take money out of your security deposit. The Handbook for The Hawaii Residential Landlord-Tenant Code states that the security deposit is given from the tenant to the landlord for several conditions including "to put the unit in as clean a condition at the end of the tenancy as it was at the start, except for normal wear and tear."
I found that paper towels and a simple cleaning spray are all you need.
Once while moving I did not realize how much cleaning needed to be done and we had our landlord inspect the same day. Along with trying to get my boxes to their destination, I had to worry about scrubbing the fridge and the floorboard.  It was a far more stressful experience than it needed to be. 
Once the inspection is done, you will need to move into your new space. Prior to moving, ask about where the keys to your new place are and how you can acquire them from your new landlord in advance so you do not need to worry about it on moving day. 
Storage units
Storage units can be helpful, but storage companies often advertise the cheapest and smallest sized units. I've seen several signs around Honolulu promising a storage unit that only costs twenty to thirty dollars. Hawaii Self Storage is a popular option for students because it is close to campus and offers a compact storage unit for $19.99 a month. However this may not be able to store all of your items depending on how much stuff you have.
Splitting a unit with friends can also be an option to save money.
Claire Zanon is a Chaminade University student working toward a degree in Business Administration. She has had a storage unit several times, sharing her unit with three other friends. According to Zanon, they each paid about $100 per month.
"It wasn't too expensive but I would only recommend using a storage unit if you have to," Zanon said.
 I had to store my moped over the summer in a storage unit after my freshman year; my storage unit cost around $150 a month at The Lockup Self Storage.
It is also important to account for other little details. For example, The Lockup required me to put a tarp down and to completely empty my gas tank of my moped before locking it away.
Unexpected surprises
Make sure to account for any unexpected surprises that may happen on moving day. Once while moving, I was driving a UHaul moving truck that I had rented myself, and accidently scratched my neighbor's car with the truck. I hadn't been used to or comfortable with driving the truck, especially down new roads. That added a whole new level of stress.
It is important to stay calm; remember that things can and will pop up and make the process more difficult.  Preparing in advance as much as possible is the way to go.
If preparing in advance is not an option, there are still a few things last minute that can help. Make sure to communicate with your current landlord as well as your future one and get any friends you can to help you. 
Like most things, moving is what you make of it. The chaos of figuring it all out will pass and your life will return back to normal. Plan ahead and stay calm. It will all work out.