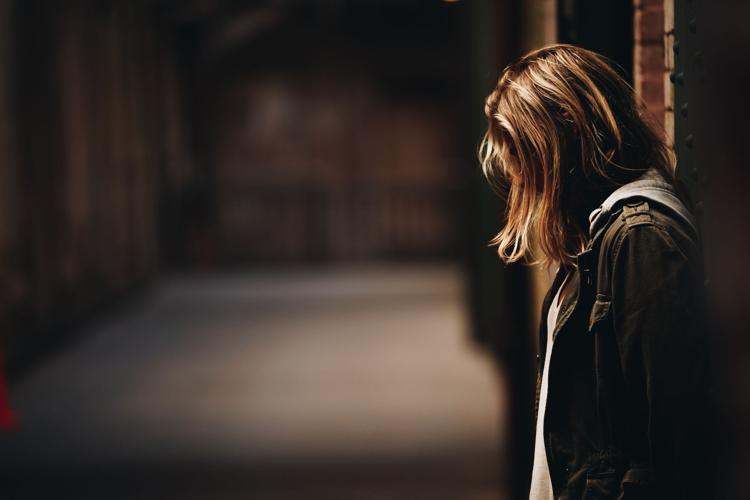 Taco Tuesday, Toyota Tacomas, football at Aloha Stadium; these are as much a part of student life at the University of Hawaiʻi Mānoa as the (well-known) challenges of finding parking and paying tuition. On the other hand students' struggles with mental health are often overlooked or ignored. Ignorance is not always bliss, and living in paradise does not diminish the importance of taking responsibility for your own wellbeing.
The stereotype of the sleepless, broke college student living on instant ramen is often played for laughs as a reminder of the struggles endured by those pursuing higher education. Mental health issues are rarely a part of this collegiate caricature despite research indicating that mental health concerns are not uncommon among students. According to clinician-indicated data from the Center for Collegiate Mental Health's 2018 annual report, depression (19.2%) and anxiety (23.2%) are top concerns among students seeking mental health services.  The National Alliance on Mental Illness found in a 2012 survey that other conditions ranging from eating disorders to bipolar disorder also ranged in prevalence among college students. 
Stigmatization of mental health illness is the primary reason students do not seek help, as shown by responses to the NAMI survey indicating that 40% of students did not seek support.  Other potential barriers include a lack of information regarding support services and scheduling conflicts. Despite these challenges students are increasingly seeking help, with one study showing a 17% increase in treatment rates between 2007 and 2017. Given the prevalence of mental health concerns among college students, what can be done to help them better access care?
Access to campus health services and increased social connections are two examples of how college enrollment can play a role in mitigating the continuation and development of mental health issues. At UH Mānoa, the Counseling and Student Development Center provides a variety of confidential services to students, most which incur no cost. Individual, couple, and group counseling services are just a few of the many options provided by the CSDC. Therapists and a psychiatrist are on staff to provide clinical services to students and consultations to faculty. Walk-ins for critical and emergency situations are accepted during the regular hours of operation.
Many resources also exist for students who struggle with issues primarily related to their academic lives. One such resource is a program within the CSDC called the Peer Fellows. This group consists of students at various points in their educational careers whose primary purpose, according to current Peer Fellow Erika Kim, is to help "minimize the struggles that prevent students from being successful." Time and stress management, as well as adjustment to college life, are common issues which Peer Fellows help students to address. While Peer Fellows do not provide personal counseling services they are able to redirect students to more appropriate resources. Peer Fellow services are free of charge to UH Mānoa students at both the undergraduate and graduate levels. Meetings can be requested online through a form located on the Peer Fellows website or by referral through a CSDC counselor.
The biggest source of support for most students is ultimately found in social settings, among friends and family. Opening up about one's own struggles can be difficult due to the stigma associated with mental health troubles.  Allowing a friend to simply vent without offering unsolicited solutions can be a significant relief. When asked for support, avoid passing judgement. If asked, being able to refer your friend to organizations like the CSDC or other campus support programs can be helpful. Social groups such as student organizations and clubs can also be sources of support. 
As we near the end of September, a month dedicated to increasing awareness of suicide, remember that supporting oneself is just as important as supporting others. When was the last time a friend asked you for help? Perhaps they wanted a ride to Taco Bell or to use your Netflix account. Now, when was the last time you reached out for help with something that scared you or that you felt alone in facing? Oftentimes we do whatever it takes to help our friends yet neglect to help ourselves. Reaching out to others for support or guidance, whether a trusted friend, family member, or counselor, is not a sign of weakness, but of strength in being willing to address the issue. No matter the time of the year do not be afraid to reach out for support because chances are you will find someone there.