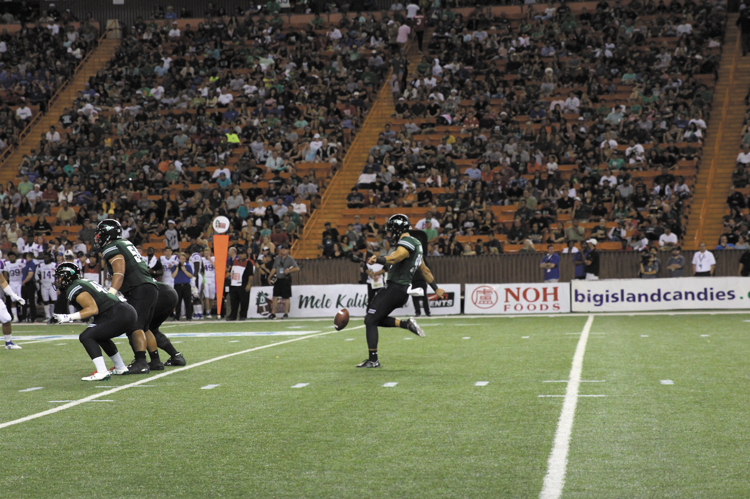 A big debate in sports this year has been about if the current overtime rules in the NFL are conducive to determining the "real winner." During both the NFC and AFC championship games, there were very questionable calls that lead to winners being decided in overtime.
Current rules state that at the end of regulation playing time, teams meet at the 50-yard line for a classic coin toss, which determines which team gets to be on offense first.
If the team that wins the coin toss scores a touchdown on the first drive, the game is over. If the team kicks a field goal, the opposing team gets a chance at redemption by scoring a touchdown. If they kick a field goal, overtime continues. 
In the case of the AFC championship game between the New England Patriots and the Kansas City Chiefs, the outcome was decided by the coin toss, which was won by New England. 
If you give New England quarterback Tom Brady the ball with the game on the line, he's shown countless times that it will lead into a Patriots win.
I believe that if Kansas City had won the toss,  quarterback Patrick Mahomes and his offense would have drove down the field and won the game.
Countless games over the league's history have been decided in this fashion, including the NFC championship between the New Orleans Saints and the Los Angeles Rams which ended in overtime after an atrocious no-call on a blatant pass-interference that forced it into overtime in the first place. 
That particular pass-interference call also raises another debate on how penalties are handled in the final minutes of a game, but that's for another time.
Many people have suggested that the NFL should make the switch to NCAA overtime rules. In the NCAA, after regulation, each team gets a possession from the 25-yard line. The team with the first offensive drive is decided by a traditional coin toss, but in this style of OT, the flipping of the quarter has much less impact on who wins.
Each team gets a shot at both offense and defense. After the third overtime, teams can no longer kick  for an extra point and must go for a 2-point conversion. This is an attempt to wrap things up quickly.
Some of these college games are extremely exciting to watch in overtime, especially when teams go toe-to-toe until the 2-point conversions kicks in; then, games are decided fairly quickly.
But, that's the NCAA and I believe that there must be some uniqueness to the NFL overtime rule. If the NFL just switches to NCAA overtime rules, then why don't I just watch the NCAA? It's the NFL for goodness sake, let's do something different!
"If you look at all the other sports: soccer, hockey, basketball, they all get a chance to play defense and offense, whether it be a shootout or an extra period of play," said NFL safety of 11 years  and former University of Hawai'i player and coach Rich Miano. 
"Here is the thing, in regulation time, it's both sides of the ball that play an impact," added Miano, who is currently a color analyst for UH telecasts. "Both offense and defense helped you get to overtime and both should play an impact in overtime as well."
Before I go on I would like to state that I do enjoy the "sudden death" side of the current overtime rules. It adds the factor that one big play can end it all, but that doesn't mean it decides the "true winner." 
So what do we do? How can we change these current rules to be more competitive and accurate in determining a winner but without copying college? Many suggestions have been made and they all have positives and negatives.  
Here is Mianos' Idea: 
"I think what they should do is adopt the NCAA rule of each team getting a shot at both offense and defense, but they should start with the ball on the 50-yard line instead of the 25-yard line. If you go from the 50, special teams can play a factor. If the defense plays well and forces a three-and-out, the offense now has to make a decision on if they should kick a long field goal, go for it or punt. With the ball on the 25, it's a chip shot of a field goal and almost guaranteed points for these NFL kickers." 
With all respect to Mianos' interesting solution, I have a different idea.
Let's play another quarter of football! Another coin toss, yes, but a full 15 minutes of play.
Both teams will get opportunities to prove themselves as the true winners regardless of one bad call, one bad play or one bad drive. It's not left to chance on how a two-faced coin lands.
It's fair. It's simple. It's not left to how the wind blows and better yet, it's another quarter of football for the players to play, the fans to watch and ESPN to talk about the next day.
In my opinion, you will also see the best quarter of football in an overtime quarter with the game on the line. Coaches won't be afraid to call aggressive plays because they know they will have a shot on the other side of the ball regardless. Players won't be afraid to attempt an aggressive play style because they know they can't blow the game with one mistake. 
It would be a glorious quarter of football and a fair way to determine the real winner. 
In the case of the AFC championship game, both Brady and Mahomes would get a chance to put points on the board and both defenses would get the chance to stop them.
After all, there are two sides of the ball and both have the ability to win or lose a game, so why put it all the weight on one side's shoulders? Some teams have more dominant offenses than defenses and vice versa. 
"It's arrogance by the NFL is what it is. They don't want to admit that they don't have the best overtime rules in football," Miano said. "Not everyone will be happy no matter what change they make, but they have got to change that rule."
I don't know about you, but I'm all for another quarter of football.