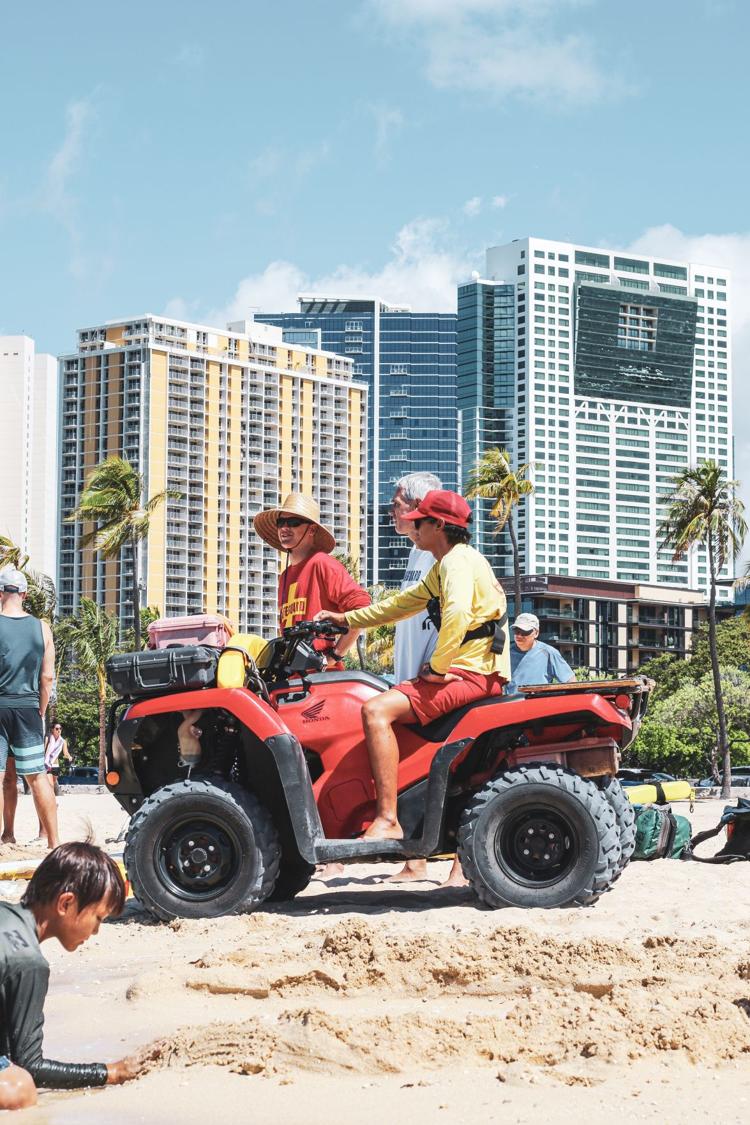 It has been over two years since the uproar following the gutting of Senate Bill 562— which became a call to arms for lifeguards to defend themselves from attacks from personal injury lawyers— but did it really have a drastic impact on lifeguard operations like many had feared? 
When media outlets in Hawai'i and the surf community first got wind of the proposed act to strip lifeguard immunity in 2017, Lifeguards rallied, the community testified and leaders stepped up. But in the end, it was the senate that prevailed. As a result, Lifeguard operations are no longer included in a financial immunity package that protected them from multiple forms of litigation. 
Two years after the media thunderstorm had settled, many questions remained. We talked to lifeguards and University of Hawai'i students to get an idea of how much, or how little, they understood the impact of the bill. 
"When the news broke about the bill passing through, it affected lifeguard morale," said a Waikīkī lifeguard, who requested to remain anonymous due to strict lifeguard press policy. "There was a panic in the lifeguard community." 
Initially, a lot of uncertainty loomed. Lifeguards claimed that they would be the ones that would hold financial accountability for any and all accidents occurring at their beaches. But as time went on, an age-old legal act leveled the playing field.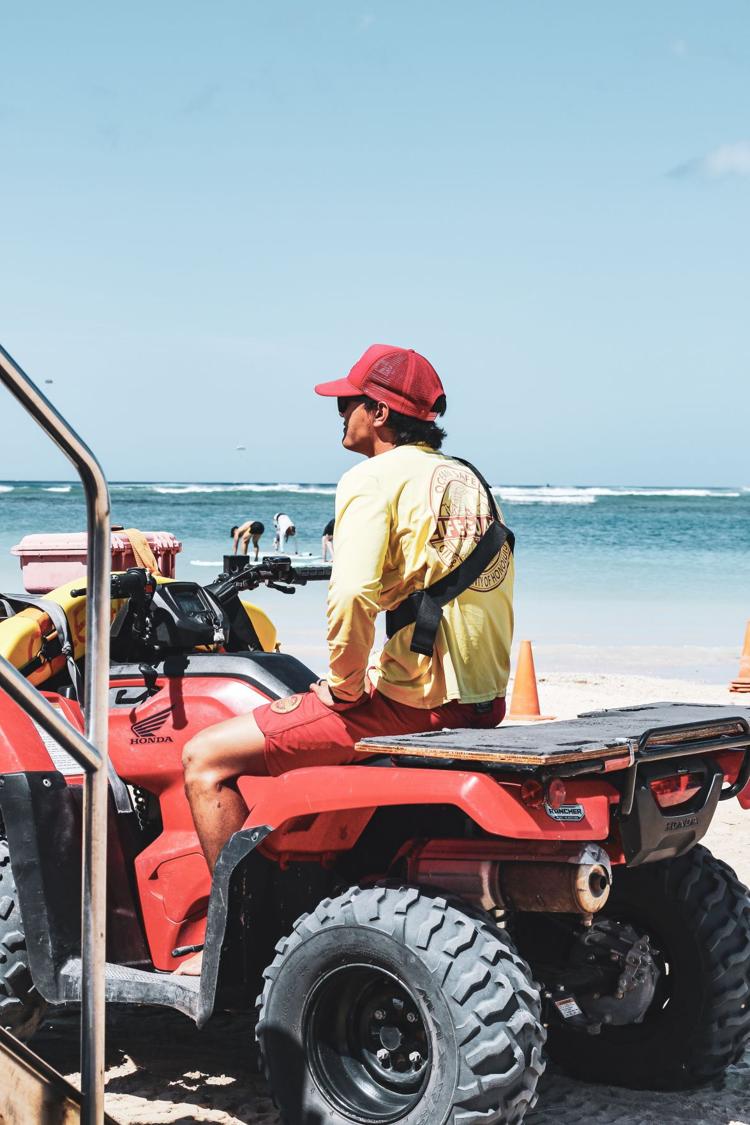 Protecting the Good Samaritans 
Lifeguards, when acting in good faith, are exempt from any forms of financial attack. A public record of the revised senate bill 2087, released in 2018, outlines the laws that protect lifeguards. The bill reads: 
"Any person who in good faith renders emergency care, without remuneration or expectation of remuneration, at the scene of an accident or emergency to a victim of the accident or emergency shall not be liable for any civil damages resulting from the person's acts or omissions, except for such damages as may result from the person's gross negligence or wanton acts or omissions."
The lawyer loophole: county beaches 
While lifeguards themselves found that they receive protection from financial obligation under the good Samaritan law, the counties in which they operate do not. 
According to a close analysis and vetting of the revised senate bill 562, Civil Beat reported that "personal injury lawyers will now be able to sue the counties on behalf of clients harmed in ocean incidents." The restructuring of the law ultimately opened the door for personal-injury lawyers to go after the counties that are home to state beaches. 
Two county beaches on Oʻahu, Makapuʻu and Yokohama Bay, are among those that are affected by the bill. These beaches attract crowds, some of which are university students.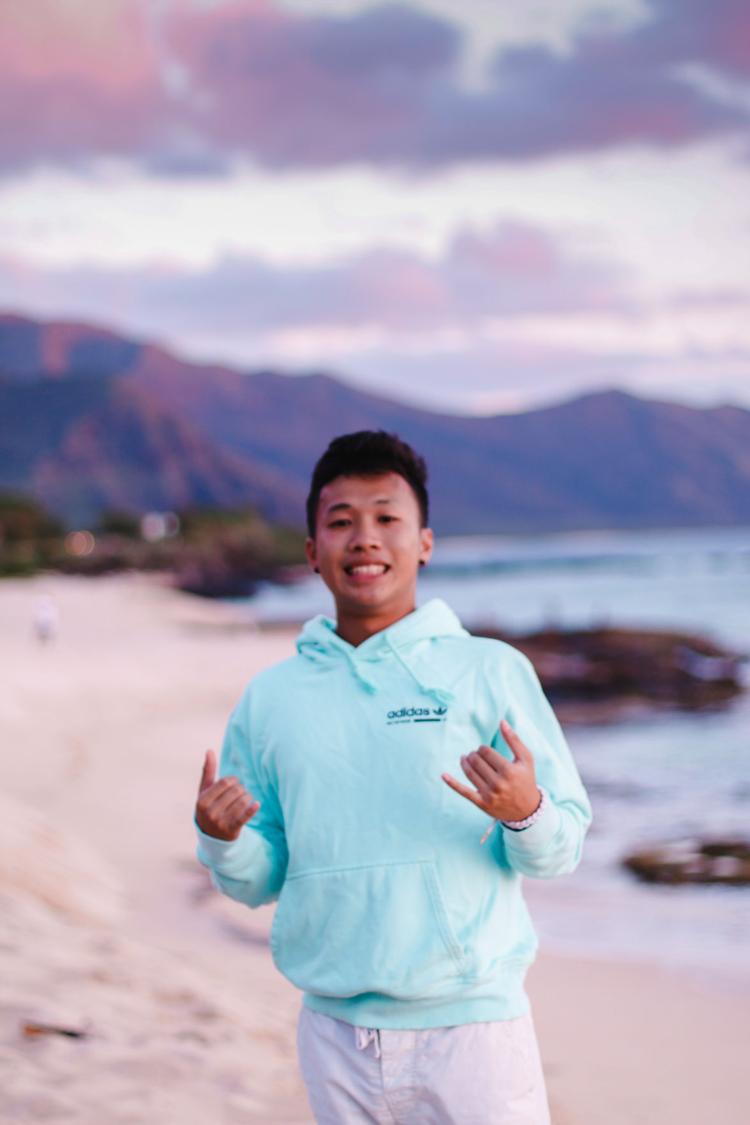 "I try to make it to Yokohama Bay at least once or twice a month,"said Marcus Bui, an MIS and marketing major at UH Mānoa. "I used to go to Makapuʻu every weekend because it was a fun place to be." 
Bui is not alone. Many would argue that both beaches hold a coveted spot on the Oahu beach pantheon. In fact, USA today ranked Makapuʻu number one and Yokohama Bay number ten overall in their list of the 10 must see beaches on Oahu. 
These crowds, combined with large surf conditions can be some of the contributing factors in the frequent and growing number of drowning accidents happening in Hawai'i. The department of health recognized this trend and decided to launch an awareness campaign. 
A message to beachgoers: stay informed 
Lifeguards do more than just survey the beaches for distress signals; they foresee the entire flow of the beach. Each set, tide and wave brings danger to unsuspecting beachgoers and it is a lifeguard's job to warn them about it. 
"I always prefer beaches with lifeguards," Bui said. "It provides me with a sense of security, regardless if I think the beach is dangerous or not." 
And it's easy to see why. Lifeguards have been crucial players in a collection of improbable rescues in notoriously risky situations, which often required them to risk their own lives in an attempt to save another. Unfortunately, lifeguards are not always present and not all beaches are created equal. 
"I don't check lifeguard schedules, but I do check wave conditions," Bui said. "I just assume lifeguards will be there." 
Fortunately for Bui, and many others like him, beachgoers won't need to assume anymore.  The Department of Health released a welbsite, Hawaii Ocean Safety, that allows users to check ocean conditions along with lifeguard schedules for that day. 
The website is designed to mitigate drowning accidents by providing beachgoers with a way to plan a visit to the beach. It could be worth your while to utilize this resource before your next trip— the information you get could be lifesaving.