With the curve flattening and the exceptional progress Hawai'I has made in tackling COVID-19, people are adapting to the new social-distancing lifestyle and our frontline workers are receiving the recognition they deserve.
And while we have been able to recognize the tragic loss of lives and the sacrifice made by so many in this trying time, there are still many losses to mourn for students who looked forward to commencement and the celebration of their educational achievements.
The COVID-19 pandemic has also put a halt to their well-earned job prospects and field learning.
Many students have expressed, with full knowledge of and respect for the predicament at hand, the disappointment they are experiencing.
While the UHM administration was swift in ensuring the safety of its students by having all classes transition online, students deserve to share their perspective of this shift in reality.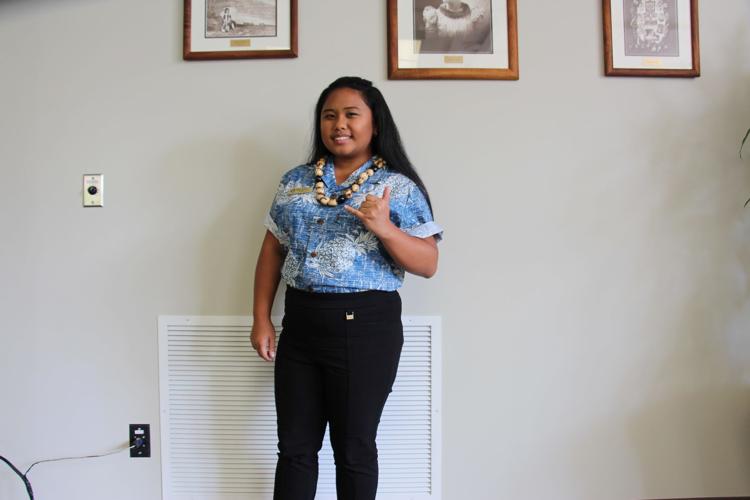 Precious Diana Valenzuela is a senior Travel Industry Management major who was confronted with both the loss of a graduation ceremony and a career opportunity.
"Right now is just a lot of uncertainty. I applied to a lot of jobs, especially the management training program that a lot of TIM students such as myself are looking forward to getting the email if we are going to get accepted to," Valenzuela said.
Since TIM is highly focused on tourism, the halt on nonessential flights to Hawai`i has been difficult for hotels and businesses that rely on the travel industry to stay afloat.
"I was on the list to be a part of one by Marriott, but at this time I am not really going to ask how my application is doing. I already know that if they are going to furlough the full-time and part-time employees. How much more for interns and management trainees? Tourism might not recover as fast as we thought it would," Valenzuela said.
When asked how she and her other TIM classmates are feeling in regards to this uncertainty, she said: "What is going to happen to us as freshly new graduates? All my other friends are asking what we are going to do. Are we still going to go to our training programs?"
With the prospect of Hawai'I restructuring its economy to be less dependent on tourism, Valenzuela expressed relief as well as worry.
"I feel kind of relieved and glad that they are looking at other opportunities to have this state get more money besides tourism ...but at the same time, I am thinking 'What about us?' I am just looking at the bigger picture for the state and the economy right now."
While students like Valenzuela feel a loss regarding their job prospects, those in the nursing program have expressed concern about the absence of clinicals and hands-on experience in a hospital.
Jordyn Yee is a Graduate Entry Program in Nursing student at UHM. The GEPN program lasts only one year, so every moment is crucial. However, with clinicals being cancelled to protect the GEPN students' health and well-being, Yee expressed that she is nervous about being unprepared for the realities of a nursing occupation.
"For our program, it sucks because we have such limited time to be in the hospital in general that every single week we are missing is so big for us. We get literally less than twelve months of clinical total," Yee said. "A lot of us have a fear about being competent nurses. It feels really bad to think I am going to be a nurse but I have only been in the hospital for a few months."
Additionally, many of the clinical experiences that have been cancelled due to the pandemic are areas of interest for Yee such as Pediatrics (PEDS) and Obstetrics (OB).
"We are doing PEDS and OB all online for June... I was really wondering if I was going to like PEDS and that was one of my biggest interests.I know that liking children and being in PEDS are two very different things. I'm really personally bummed and a lot of other people in my program feel this way," she said.
However, along with the fear of competency comes the stress of an extended program time as many students like Yee made plans to move off island or relocate.
"Assuming that we can do our preceptorship in July, we are going to graduate in August. They are kind of just waiting it out till July. If we can't, we have to reevaluate at that point," Yee said.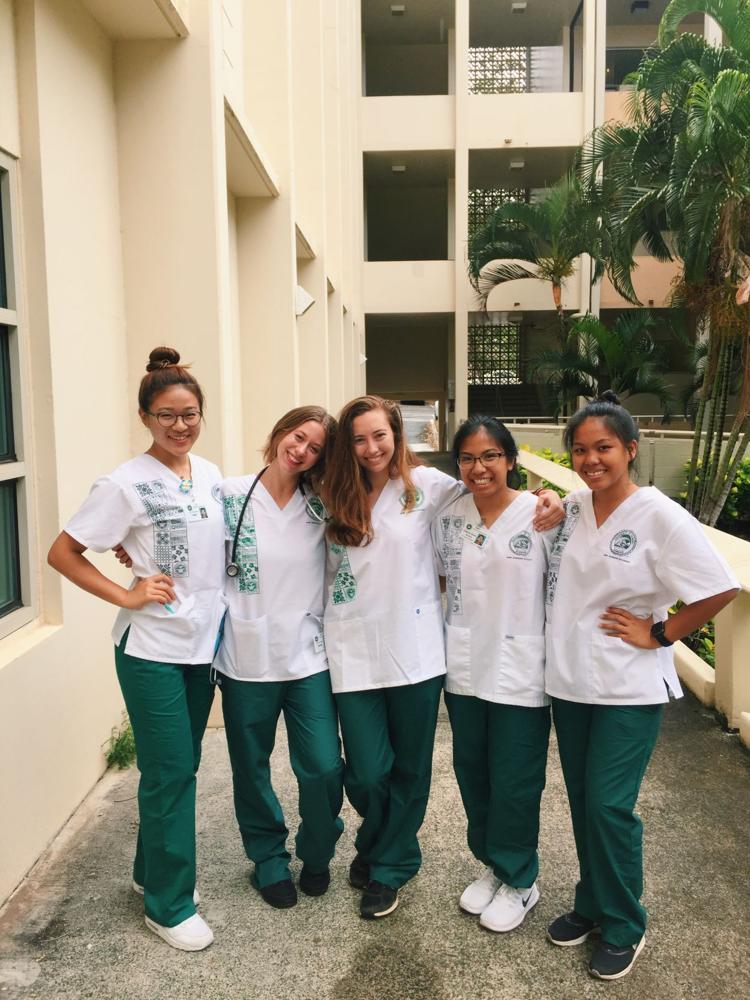 Alexis Brissette is a Bachelor of Science in Nursing student who has similar feelings towards the loss of clinicals. Although the BSN program has a longer duration of clinical experience and opportunities, Brissette expressed that the most important section, the preceptorship, has been cancelled.
"The loss of a preceptor is a true loss in the clinical setting and in any healthcare position that you take. The preceptorship is where you put everything together. It is supposed to be the accumulation of everything you have learned in nursing school," Brissette said.
The uncertainty of finishing her preceptorship has been exacerbated by the additional question of when the National Council Licensure Examination (NCLEX) required for nurses to be employed are to be administered again.
"Half of the facilities (to take the NCLEX) across the U.S. are open, but just not here," Brissette said.
In regards to finding a job using her BSN degree, Brissette said that she expects delays as many health institutions are on hiring freezesfor the time being.
"I applied for a unit assistant position at Castle for the Mental Health Unit. They got back to me like a week ago saying that they are in a hiring freeze right now. I think a lot of facilities are in a hiring freeze because they are not making a lot of money because there are no elective surgeries going on," she said.
Uncertainty surrounding their clinical experiences and occupational future for both Brissette and Yee has certainly been disappointing. But for some students like Francisco Grijalva, a Bachelor's of Social Work graduate this spring, the disappointment lies in the loss of formal recognition for his accomplishments and achievements.
Grijalva expressed that commencement meant so much more to him because he is the first generation of his family to be a college graduate. He also had to face countless hurdles in his achievement of a BSW including drug addiction and learning disabilities.
"No one in my family has graduated from college, so I was going to be the first one to do it. And I'm the black sheep of the family. I'm the one who had a lot of issues and letting my family down. And this is my one time to not prove anything to anyone, but to just have that one moment to celebrate a commencement," he said.
His pursuit of a college degree began with joining the military, which made him eligible to receive educational funding from the Vocational Rehabilitation and Employment program. This Chapter 31 program aids veterans with disabilities.
"That money is money from everyone in the United States, tax payers for veterans. So I owe it not to myself, but to my country, that I better learn.
People are paying for you and buying into your success. I wanted that moment to show not only myself but to graduate and be like 'Hey, this is your tax dollars.' The dude who came from a really impoverished area, that he joined the military to go to college," Grijalva said.
In a passionate re-telling of what his past four years at UHM has been like, Grijalva was candid about feeling proud of his achievement of a BSW while struggling with a learning disability. This is all the reason more that commencement meant more than a diploma to him.
"I have a learning disability, and I have a hard time writing and I need to talk to text... So grammatical errors are all the time and it takes a process for me to do it. I don't tell people that stuff. I don't tell them that every semester is a battle. So I just wanted that one moment to be like anybody can do this. I have a lot of things that are supposed to be wrong and not made for the system. I'm not supposed to have success," Grijalva expressed.
Along with the shutdowns and other precautionary measures that have proved effective for Hawai'i in regards to controlling the spread of COVID-19 came the loss of commencement, job opportunities and celebrations.
However, Grijalva offered one last sentiment as to how he, and likely many others, has been able to accept the disappointment at hand.
"I have pain about this, but I have to move on because the whole world is feeling it. That's the one part that I like which is that I am not alone," Grijalva said.