Honolulu Police Department Officers Tiffany Enriquez and Kaulike Kalama got ready for work on Jan. 19 with the intention of returning home a few hours later.
But they never did.
Enriquez and Kalama were two of the many officers and emergency personnel that responded to a 911 call from a woman who said that she needed help; she was seriously injured with a stab wound. 
News reports said that the woman was a tenant in a house on Hibiscus Drive near Diamond Head. This was a few blocks away from the violent rampage that was about to unfold.
Court records show that the home's owner, Lois Cain, was trying to evict suspect Jerry Hanel. Cain apparently confronted Hanel. 
That's when more violence started to arise.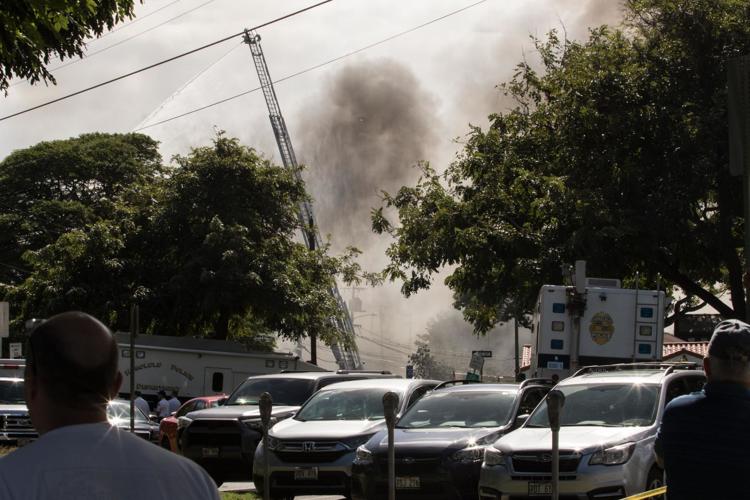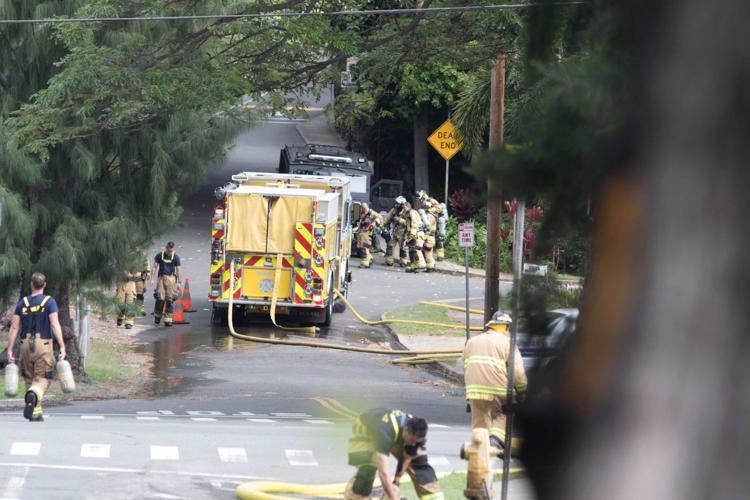 Three HPD officers responding to the call were ambushed as they walked down Hanel's driveway.
One of the officers was Enriquez - who was fatally wounded.
Kalama, who was not even assigned to the Diamond Head district, responded as backup.
Hanel kept firing, and that was when Kalama was fatally shot as well.
As Hanel retreated to his property, he allegedly started a fire that spread to surrounding homes.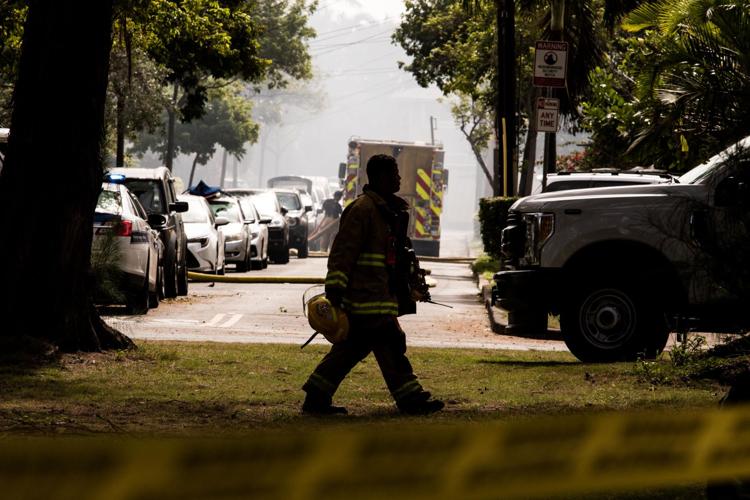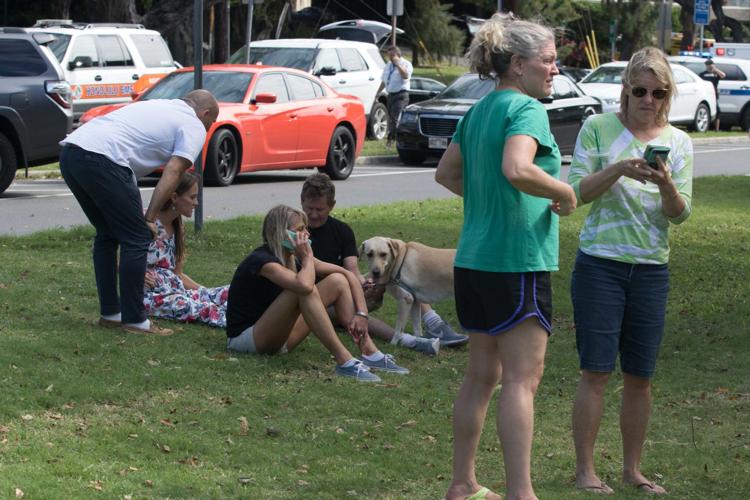 According to HPD chief Susan Ballard, officers waited before allowing HFD to douse the blaze because there was uncertainty if the shooter was still active. 
"We can't put other public safety and our fire department in jeopardy because if someone would have gotten hit by one of those stray rounds, I wouldn't have been able to sleep at night," she said.
A few days after the blaze destroyed a seven homes on Hibiscus Drive, the medical examiners got to work.
They managed to find two sets of remains in the rubble; those were later identified to be home owner Cain and the suspect behind the shooting and arson, Hanel.
Remembering the fallen
Hours after the tragedy, Ballard, along with other community leaders, provided their condolences to the families and victims at a press conference. 
Ballard, trying to fight back tears, said she knew the officers very well. 
"They were like my kids," she said. "They were with me for five years at receiving desk when I was a major down there."
Enriquez, a 7-year HPD veteran, was the mother of three children. Kalama was a 9-year HPD veteran.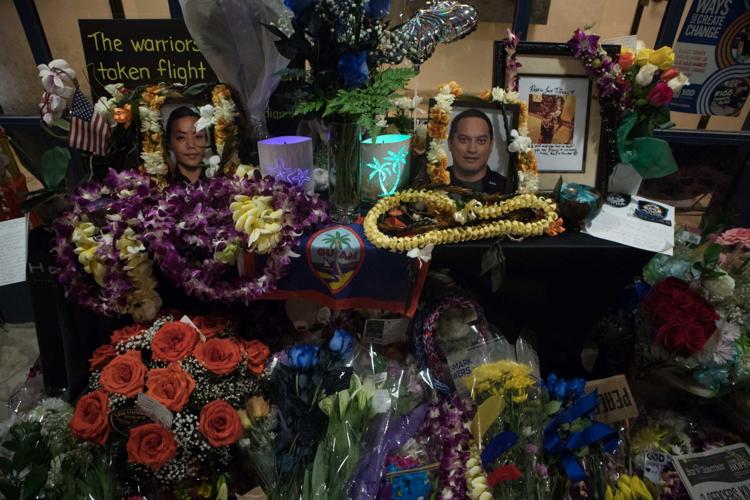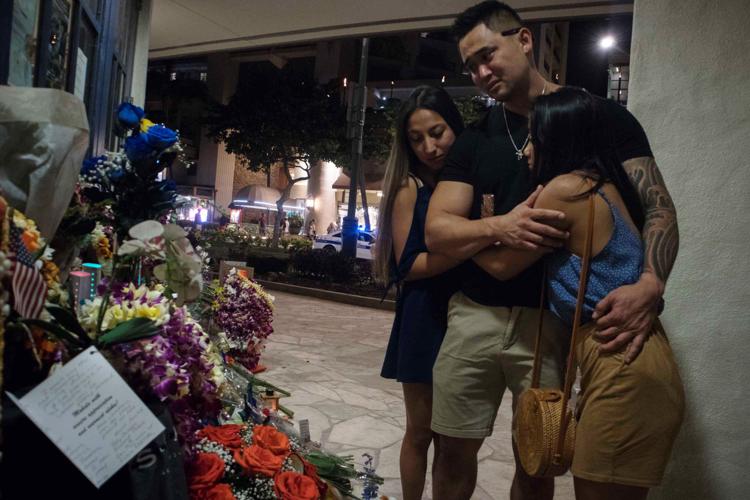 The two were honored with candle light vigils, a memorial set up at the Waikiki sub-station and a final salute.
Enriquez's "final roll call" was on Jan. 30, while Kalama's was held on March 7. 
On those days, law enforcement blocked off the H1 Freeway eastbound as a motorcade escorted the remains of the officers.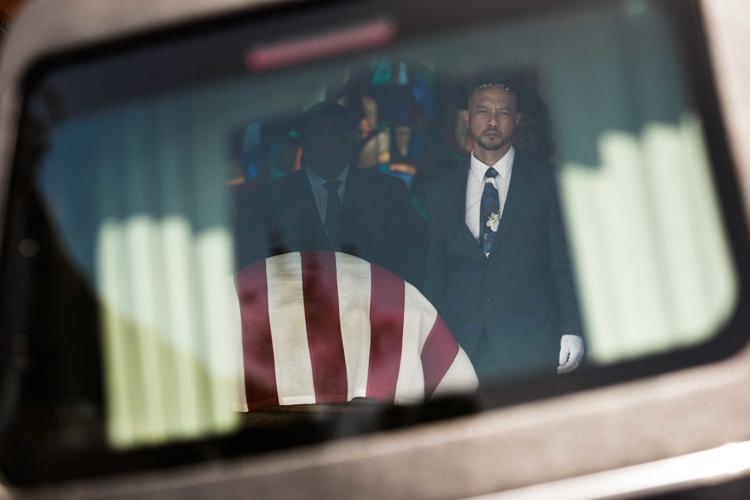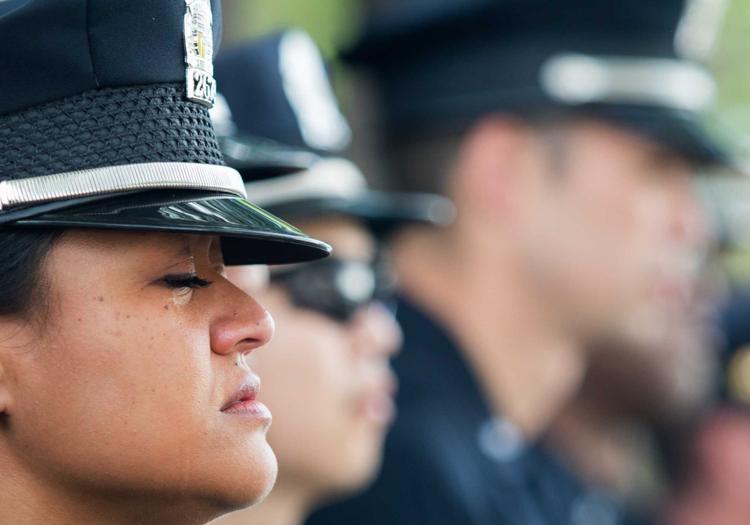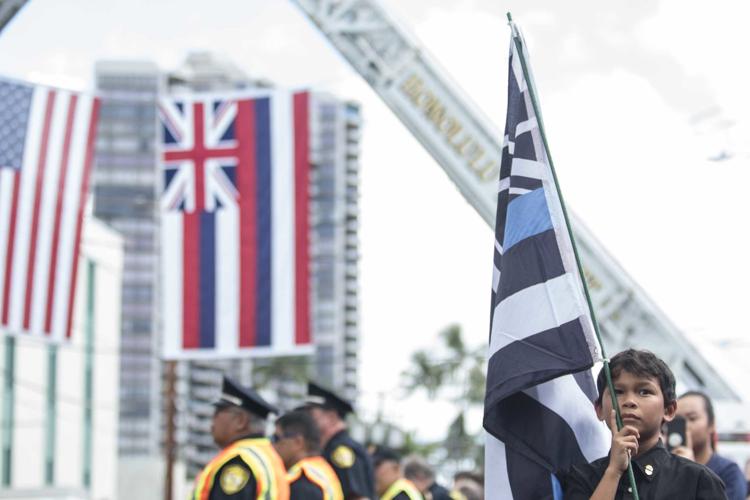 Hundreds of officers and community members lined Beretania Street for the ceremony. 
Each ceremony had both officer's roll call boomed over a loudspeaker:
"Officer Tiffany Victoria Enriquez. End of watch: Jan. 19, 2020 at 9:53 hours."
"Officer Enriquez, you served the public with aloha and with great, deep passion and commitment to your oath. From the Honolulu Police ohana, mahalo nui loa for your commitment and dedication to public service. A hui hou until we meet again. Aloha oe. Aloha oe."
"District 7 command.. calling central command.. Officer Kaulike Kalama.
End of watch, January 19th, 2020 at 1020 hours."
"Central Command calling officer Kaulike Kalama. Badge number 2340. This is your final roll call. Make your final return to headquarters, sir. I show your end of watch January 19th, 2020 at 1020 hours. Eia e kāhea hope loa nei i ka mākaʻi ʻo Kekaulike Kalama. I hāʻawi aʻe i kona ola i mea hoʻomalu i nā kānaka puʻu make. This is the final summons for Officer Kaulike Kalama who gave his life in order to protect people in mortal danger. From the police ʻohana, mahalo nui loa for your commitment and dedication to public service. A hui hou, until we meet again. Aloha ʻoe, aloha ʻoe"