Comparison of three large grocery stores
Whole Foods, Foodland and Safeway
With so many branches of grocery stores scattered across the island, shoppers may feel overwhelmed by choice. Whether the food is cheap, fresh, organic and local are all important aspects to consider. But what happens when every store claims to have the best produce in the island? By examining these three major grocery stores, we can see that each has its strengths and weaknesses. Ultimately, no grocery store can be the best in all categories, and a discerning shopper should visit each location before deciding which most fits their needs.
---
Whole Foods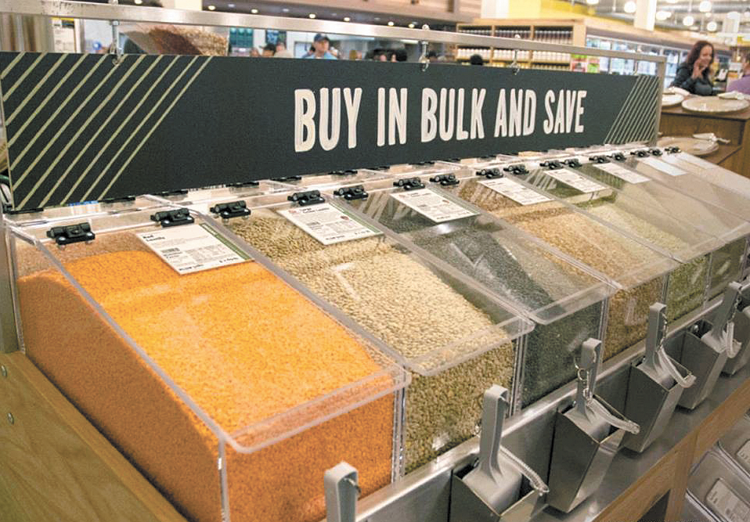 Whole Foods, with locations at Kailua Town Center and Kahala Mall, prides itself in having healthy, fresh produce. There is a big focus on organic fruits and vegetables, and high quality ingredients are used in the deli, smoothie station and baked goods. One feature that makes Whole Foods unique is its salad/hot bar. Shoppers can fill up a plate with all types of pre-made food, with price determined by weight. The store also has a section for vitamins and other health supplements, as well as a self-serve aisle for beans, grains and dried foods. Lastly, Whole Foods is known to be a vegan/vegetarian friendly grocery store, offering everything from vegan cheese to vegan faux meats that cannot be found at competing grocers.
---
Foodland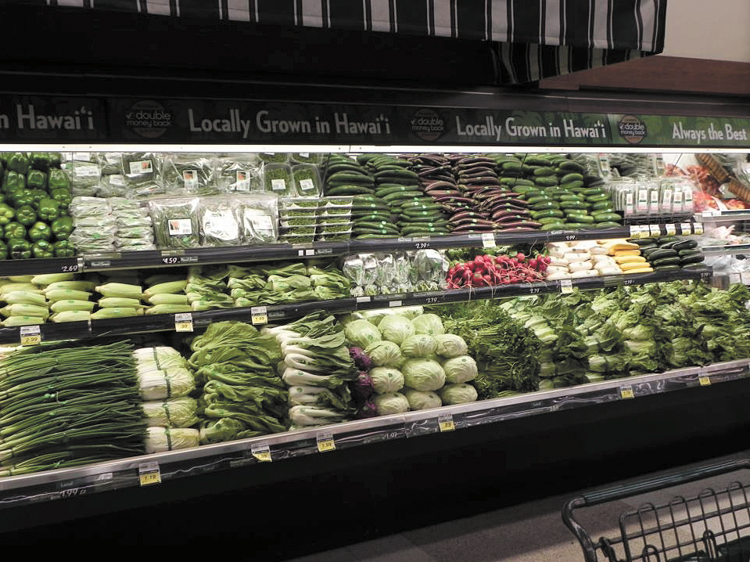 Foodland has multiple locations throughout the islands, although the ones closest to the University of Hawai'i at Mānoa are at Market City and South Beretania Street. The store's motto is "Food, Family and Friends," emphasizing serving the community of Hawaiʻi while rewarding its members (Maika'i card owners) with deals, points and reward certificates. Foodland also emphasizes savings through sales, as advertised in its weekly specials ad. In addition, all types of local food, such as poi, poke and a variety of local brands, can be found there. The brands carried are generally cheaper at Foodland than at places like Whole Foods and Down to Earth, making it a good option for shoppers on a budget.
---
Safeway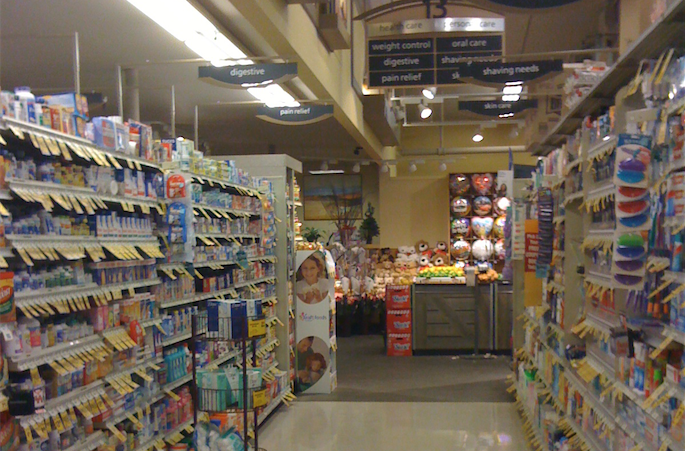 Safeway also has many locations on the island, although the closest locations to UH Mānoa are on Kapahulu Avenue, S. Beretania Street and in Manoa Marketplace. Like Foodland, Safeway also has a reward-points program. In addition, the store also makes use of a grocery deliver feature, bringing groceries to your door – possibly on the same day of order. It has a deli where the portions are large for a cheap price, and the stores tend to be slightly larger than Foodland, making room for more variety as well as decent options for vegans and vegetarians.