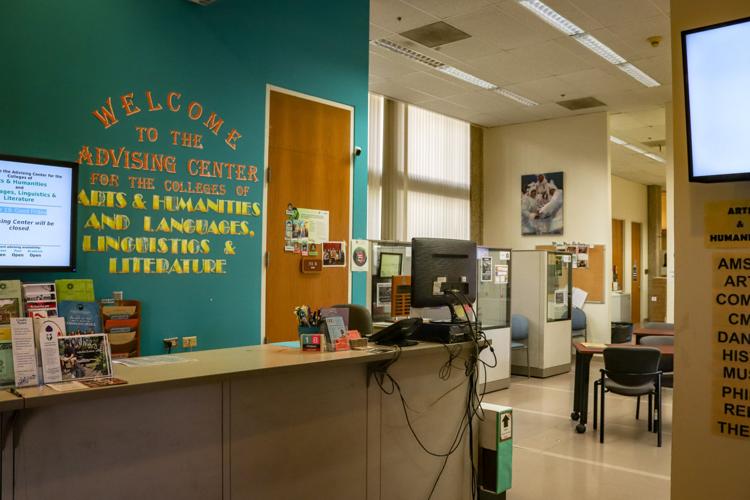 The University of Hawai'i at Mānoa offers over 200 degree programs to its students, according to its main website. With various pathways, students may have trouble finding out which major best fits them or navigating a major program's prerequisites. Thankfully, UH Mānoa offers resources to aid its community in finding what benefits their academic journey, one of which is the Mānoa Advising Center. 
What is the Mānoa Advising Center?
According to its official website, the Mānoa Advising Center, located in Room 101 of the Queen Lili'uokalani Center for Student Services, aims to "assist students in selecting a major that best fits their interests, abilities, and goals," and "provide advising support for them until they can declare or enter their major." These services are offered to students who are exploratory or a select pre-major. 
Diana Thompson is an academic adviser and junior specialist for the Mānoa Advising Center. In an email interview, she mentioned that MAC supports students by providing the opportunity to find what major is the best fit and guidance toward additional resources for their academic journey. 
"We are for the students who aren't feeling certain about which direction to go, or who know where they want to go but aren't totally certain of how to get there," Thompson said. "We also refer students to other important resources on campus, tailored to each individual student's needs."
Scheduling an appointment
The Mānoa Advising Center provides same-day or next-day appointments. To schedule a meeting with an advisor, students can visit the MAC office or contact them via phone. If an individual cannot meet their scheduled time, they must cancel or reschedule. According to MAC's website, phone advising is also available for those who have special circumstances that prevent an in-person meeting. 
For exploratory students, their mandatory advising requirement can be fulfilled through options that MAC offers.  
"Options are designed to help students progress in their academic journey and include advising appointments with us, appointments with other offices on campus, and workshops, too," Thompson said. "Mandatory Advising can look different for different advising offices, so it's important that students know which office is right for them, and what that office's rules are."
Setting the stepping stones: The advising session
While each student's experience will differ depending on their academic plan, appointments are meant to help a student advance in their academic journey. 
"Appointments will involve a lot of us laying out options, and the student making the final call. We believe students are in the driver's seat in their own academic journey. We just tell them which roads are available, and where those roads might lead," Thompson said. "We'll also help with things like GPA calculations, and other scenario-based planning to help a student be better prepared for the semester ahead."
Knowing what is available 
Whether they are at MAC or another advising center on campus, Thompson believes that incoming and prospective students' advisers are there for them. 
"I think the most important thing that incoming and prospective students should know is that academic advisors are here for them. There are over 20 advising offices on campus, each serving a different group of students, and every student has at least one academic advisor, if not more," Thompson said. "Advisors are also usually available year-round, not just in Fall and Spring semesters. Connect early, and rest assured that we're all very friendly and want to see you succeed." 
For students that are not sure who their advisors are, Thompson recommends "The Advising Guide," an online resource that helps users figure out who to go to for advising. 
 "Information on the website includes an advising office's location, email address, phone number, and hours of operation. To learn the best way to contact your advisor, be sure to visit the Advising Guide," Thompson said. 
You may find the link to The Advising Guide below.