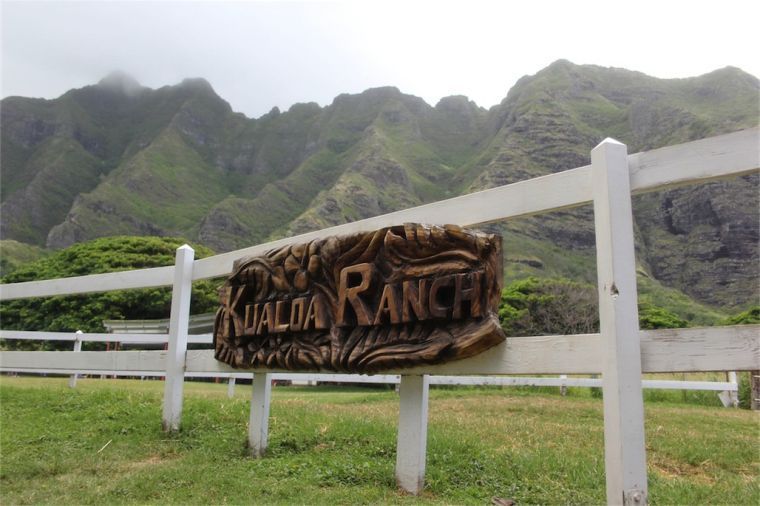 Besides going to the beach, hiking, shopping at Ala Moana or watching a movie at Ward, for many of us it doesn't seem like there is much else to do on O'ahu. However, our island does hold many surprises, many of which are thrilling outdoor activities.
Go Shopping
Shopping is also a fun way to relax. Aside from the familiar Ala Moana Shopping Center, visiting the Waikele Premium Outlets can also be enjoyable. It offers a free trolley ride to get from location to location and its prices are fairly cheap when compared to town malls. This is great considering the mall houses stores such as Kate Spade, Michael Kors and Coach. 
However, a little creativity, investigation and willingness to try something new can go a long way and lead to more meaningful and memorable experiences on the island.  
Horesback Riding
Have you ever wanted to learn how to ride a horse? Becoming a professional rider and learning how to ride on your own can take up a lot of time and energy, neither of which college students usually have. However, there are places (such as Kualoa Ranch or Happy Trails Hawai'i) that offer a scenic tour on horseback. The adventure and unique experience are often worth the fee.
Coconut Island
Another thing to do on O'ahu is take the ferry ride to Coconut Island in Kāne'ohe Bay. The drive to Kāne'ohe is an adventure by itself, but experiencing Coconut Island is simply riveting. To get to the island, you have to take a quick three-five minute motorboat ride. Once there, you take a tour and get to see a shark tank as well as participate in other fun hands-on activities. In addition to having a great time, you will also learn about marine life, which is a perfect introduction to the islands for marine biology majors. 
Camping on the Beach
Of course there are many free things you can do, such as camping on certain beaches at night. Grab some friends, a few tents, food and blankets, and head out to a safe and secure beach. A good start would be Mākua Beach. Camping is a great way to bond with new friends. You get to be away from technology for a while, do some stargazing and enjoy nature at its finest. However, before you camp, make sure you determine whether or not you need to acquire a permit, and whether there are any camping fees at your site.
Night Market 
On the third Saturday of each month, locals and visitors alike enjoy the Honolulu Night Market held in Kaka'ako. It features a variety of arts and fashion exhibitions, as well as food trucks to satisfy every culinary craving. Additionally, the theme is different each month which means you would experience something a little different each time. The next Night Market is on Saturday, July 18, and features the theme "Dog Days of Summer."  
Other monthly events that occur in Kaka'ako include Art & Flea — a craft fair that is held on the last Thursday of every month, and Eat the Street — an event that occurs on the last Friday of each month that features many different types of foods from various vendors around the island.