Each school year brings new experiences and changes for the University of Hawai'i Rainbow Warrior Marching Band, whether it be new members or the development of original performances. But this season, the band will experience something it has not seen in two years — a new director.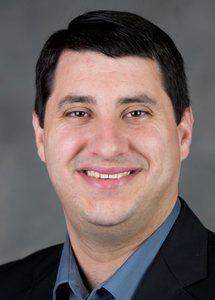 Adam Kehl is the newest staff member of the UH Mānoa band program. He will serve as the associate director of bands and director of the Rainbow Warrior Marching Band. 
"It feels exciting," Kehl said. "The students and staff in the program are outstanding, and the band has such a great tradition of excellence and creativity; it's an honor to be able to serve as the next director."
Kehl previously worked at Elon University in North Carolina, where he served as director of bands for four years. He arrived on O'ahu in late July. 
"The people are the genuinely nicest I have experienced, the island is full, beautiful, and is culturally alive and vibrant," Kehl said. 
Assistant drum major Stuart Pang wants Kehl to adjust to the program well. 
"I want him to feel comfortable with this new culture so he doesn't have a huge culture shock from what we do in Hawai'i compared to what he did in North Carolina," Pang said.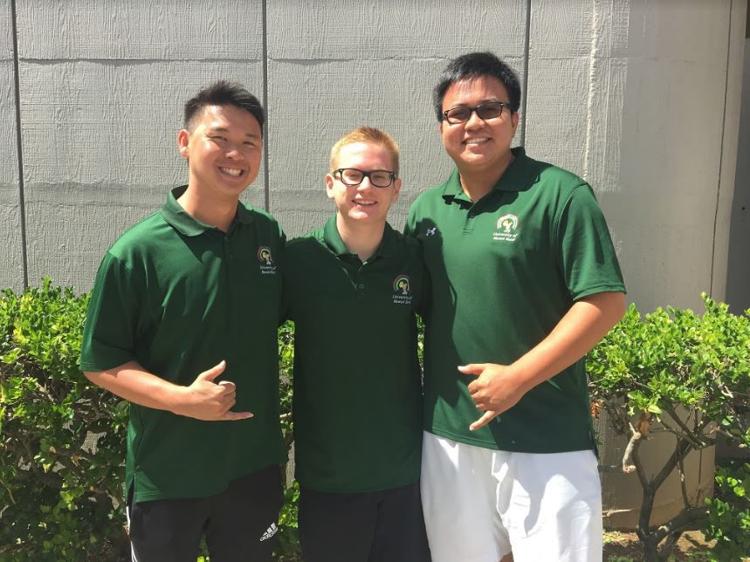 Pang, along with assistant drum major Richard Akamine and head drum major Freddy Schulz, will be the trio leading the marching band this upcoming school year. 
About 200 students make up the Rainbow Warrior Marching Band. Fans can get a glimpse of the band during UH football games at Aloha Stadium. The band takes the field during halftime and performs its themed shows at every home game. 
The band practices three times a week for about an hour and a half. With a new director, the band will have to adapt to a different teaching style. 
"For the most part, from director to director, no matter what, from the UH Band I know I've seen from alumni, we have a pretty steady culture of Aloha spirit and real Warrior pride in the UH Band," Akamine said.  "I think that is something I want to see continue for this upcoming year."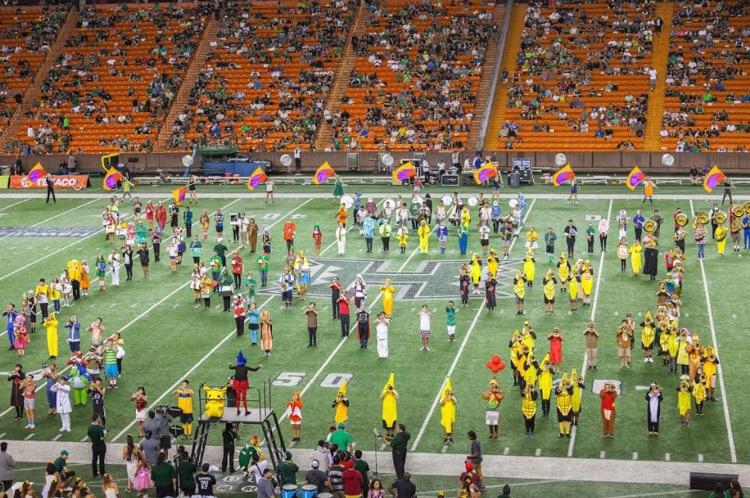 Learning the art of marching and playing music 
Not everyone in the marching band is a music major. 
"You're getting all types of people coming into the band," assistant band director Gwen Nakamura said. "We have people who march a lot from high school to people who have zero marching experience, so trying to get everybody on the same page, that's all part of it."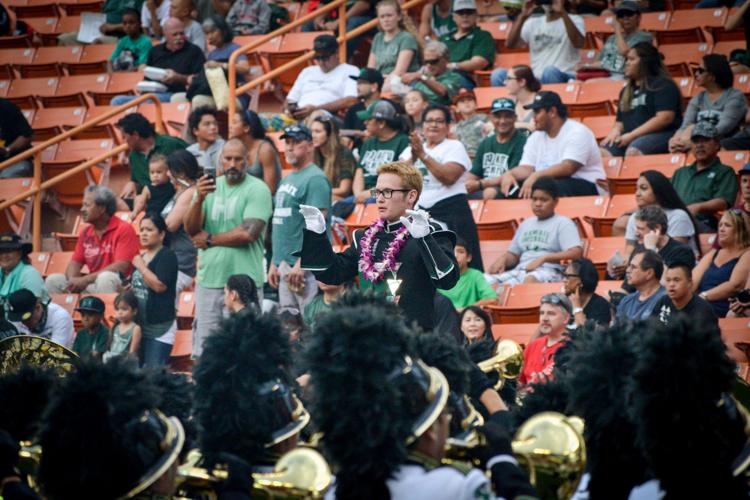 Schulz says one of the hardest things to do is finding enough time to put together shows and make it presentable for their audience. During practice, the band usually has a rundown of its shows, then if there is time remaining, members clean up and fine-tune certain areas. 
During the school year, students in the marching band also have to find time to balance their class schedules as well. 
"Usually right after practice, I gotta go right back to studying," Schulz said. "I try to do my work as quickly and efficiently as I can, so I have the time to focus on marching band, or have the time to do other things that I need to do."
Schulz noted that students should not be discouraged about joining band or any other school-related organization. 
"It's a great opportunity to really mature and learn how to manage your time and still be able to be a part of things that are fun, and still find some time to have free time," he said.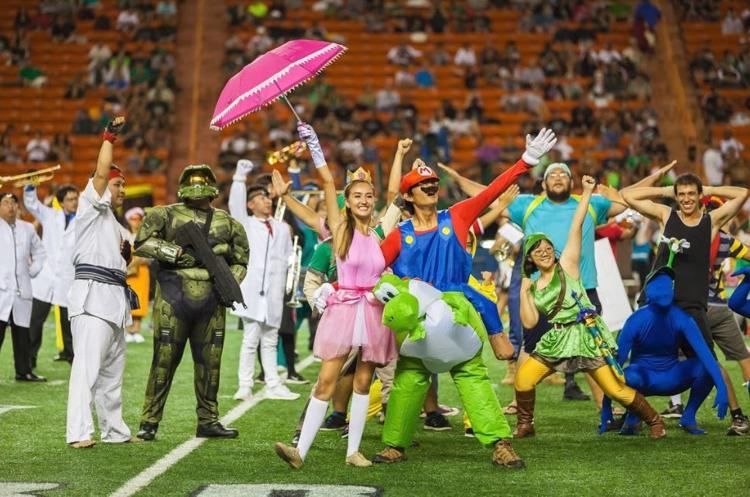 Rainbow Warrior pride 
Nakamura says one of the goals she has for the program is for students to have fun and enjoy themselves. 
"One of the best things is when we go to sporting events and we can affect a crowd or the rest of the student group," she said. 
Besides performing at UH athletics events, the band participates in pep rallies for school wide events and hosts the annual Rainbow Invitational for Hawai'i high school bands. 
Regardless of where the band goes, it tries to hype up the crowd. 
"Not just here, but any school you go to, the band is really the voice of the school," Schulz said. "Wherever there's going to be a big crowd, the band is going to be there to bring the pep, the excitement."
That excitement is on full display in the stands at football, basketball and volleyball games, where fans are singing or clapping along to the UH fight song. 
 "We want everyone watching us to feel that same joy, excitement, energy, spirit and pride, and hopefully, inspire them to display the same qualities and make Aloha Stadium a true fortress," Kehl said.
The 2018 Rainbow Warrior Marching Band will take the field for the first time at the UH football home opener versus Navy Sept. 1 at Aloha Stadium. 
October 14, 2017 Halftime vs San Jose State - Homecoming (Video Game Spectacular) 
Rainbow Invitational 2017 "Da Capo"