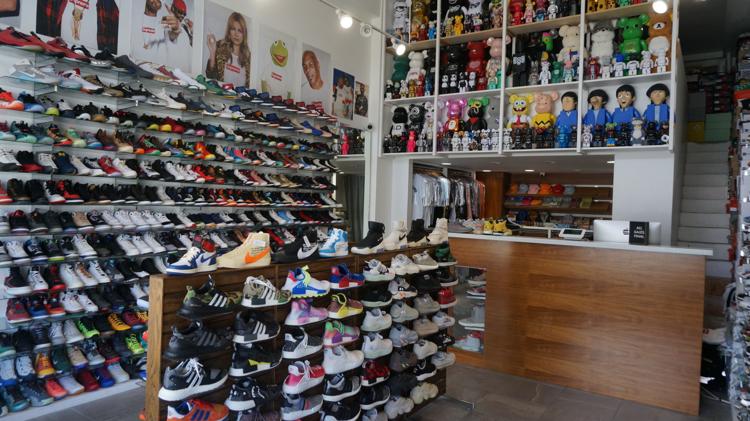 Tucked away on the corner of South King and McCully Street, a small sneaker shop near a bus stop will grab your attention with its rows and rows of shoes, high ceiling and walls filled with designer skateboard decks and bear-shaped collectible toys. 
With his love for shoes as the foundation, John Om opened Truest Hawaii, a sneaker consignment shop, in 2013.
Truest Hawaii makes it possible to find the most sought after and rare sneakers in the game. With a wide selection of Air Maxes, Air Forces and Yeezys, to name a few, the shop also stocks designer streetwear clothing, collectible items and even their own Truest socks in shop. 
With 92,000 Instagram followers, Truest Hawaii is one of the most well-known sneaker shops on the island and was also named as one of Hawai'i's fastest-growing small businesses by Pacific Business News in 2018.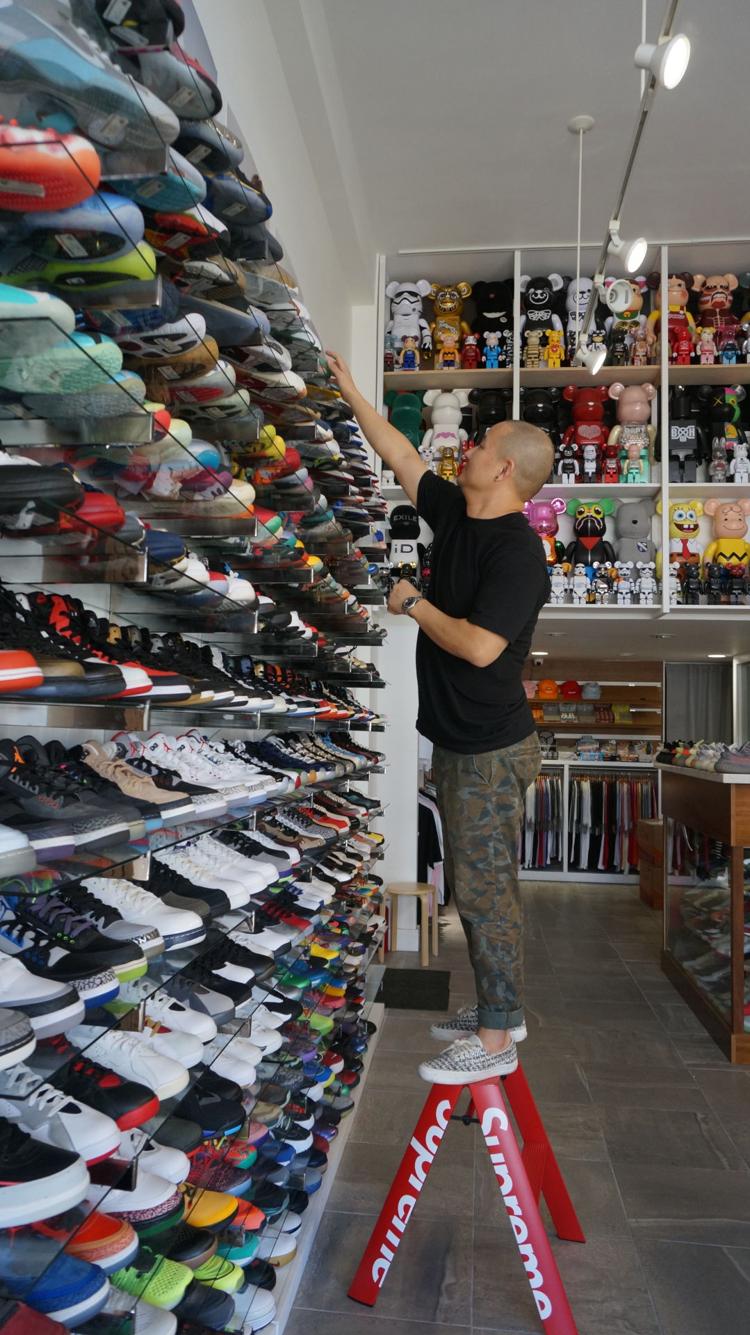 Om grew up with a love and appreciation for shoes, and he still remembers his first pairs of sneakers. 
"I remember my auntie buying me an Air Jordan 1 that was one of the most classic Jordans," Om said. "It came out in '85, I mean that time I was 9 years old."
In 1999, Om moved to Los Angeles and witnessed sneaker consignment shops starting to get popular. 
"Around 2012, there were only a few kick shops in Los Angeles," Om said. "I would say maybe two kick shops, type of shop like ours."
Om was already selling and buying shoes online with his own shoe collection when he had an idea to open a sneaker shop with his wife. When they looked into Hawai'i, they found that there weren't any sneaker consignment shops on the island.
"That was the main factor that we chose Hawai'i because if there was already one here, I think we wouldn't have made that decision," Om shared. "We would've just stayed in Cali and would've just got regular jobs."
Prior to opening the brick and mortar on South King Street, Om used to go to the Honolulu Night Market in Kaka'ako to jumpstart Truest. 
"I had to sell a lot of my personal stuff," Om said. "Also we're buying a lot as well online and meeting up with locals in Hawai'i. We're buying their shoes just so we would have some shoes for our grand opening."
Om named the store "Truest" because it is important to him that people trust him to sell their valuable belongings.
"It's really the people of Hawai'i," he said. "The Hawai'i people trust me to help them sell (their shoes). I feel like that's very special to me."
Hawai'i is situated between the mainland United States, Asia and Oceania, so Truest has customers from all over the island as well as other states and countries. Om said most of his customers are traveling from the West Coast, Japan, Korea, and even Australia and New Zealand.
Local, national and international athletes visit his store as well. 
"A couple of basketball players from the NBA came in here, I thought that was pretty cool," Om shared. "We get a lot of professional surfers from the North Shore and over here in town. Professional golfers come in. A lot of professional baseball players from Japan and Korea. Yeah, it's pretty cool." 
He even shared that rapper Travis Scott came to his shop a few times. 
"Travis Scott came here. I guess he's popular now. He's a rapper, right? And to the people that follow us, I guess, that's big news (for them), right?" Om said. "A lot of people get excited when celebrities come in (to the shop)."
One of his favorite moments is when married couples would go to his shop to take pictures, sometimes visiting right after their ceremony. 
"(I'm) like 'Oh my gosh, you guys just got married like go to the beach or something!'" Om joked. "But yeah, I thought that was pretty cool. I thought that was nice."
But, it's the moments when customers bring in a lot of rare shoes that make Om really excited. 
"That one is 8k," Om said, pointing at a green Nike Dunk High, a Nike collaboration with rock band Deftones for which they only released 40 pairs. "It's a guy from Hawai'i that collects shoes and he brought it to me. He was like 'John, can you help me sell this?'"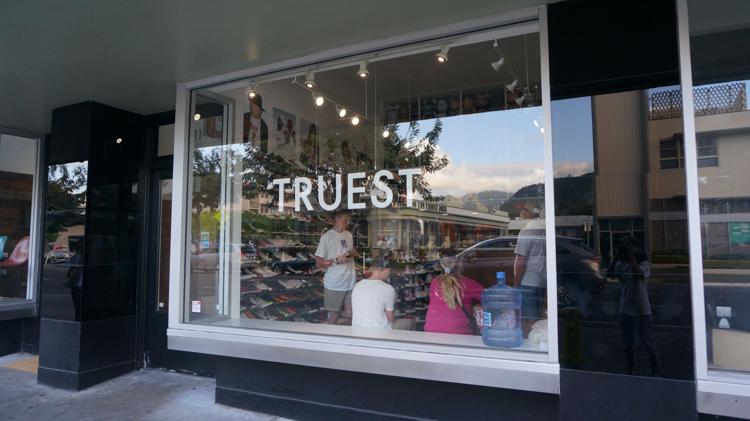 Customers love the selection of shoes in his shop and he never fails to share it on the store's Instagram account. But just like any other business, Truest also gets negative reviews from customers. Om admitted that it used to frustrate him.
"I felt like our customers didn't understand the type of business we were," Om said. "My wife was the one who told me, 'You know what, these customers don't know. It's our job to explain to them what type of business we are.'"
As a consignment shop, their prices tend to go up and down a lot. Some customers might score a pair of $700 sneakers on a Monday or $550 sneakers on the following week's Monday. Om said he would appreciate it if customers understand that sometimes his products will be cheaper or more expensive depending on the day, week or even month.
With a large following on Instagram and six years of experience, Om said this is still the beginning and that they "haven't even got started yet." He likes to compare the growth of his shop to those on the West and East Coast. 
"I like to compare ourselves to those kinds of shops because we kinda opened up around the same time," he said. "But 90k, yeah, that's a lot but when did I realize? I kinda realized it, I mean, I still don't think we're popular."
When asked about the future, Om said they don't talk much about it. "We don't let it be known because I don't want to jinx anything," he said. "But our future is just to continue to be honest and be true to our customers."