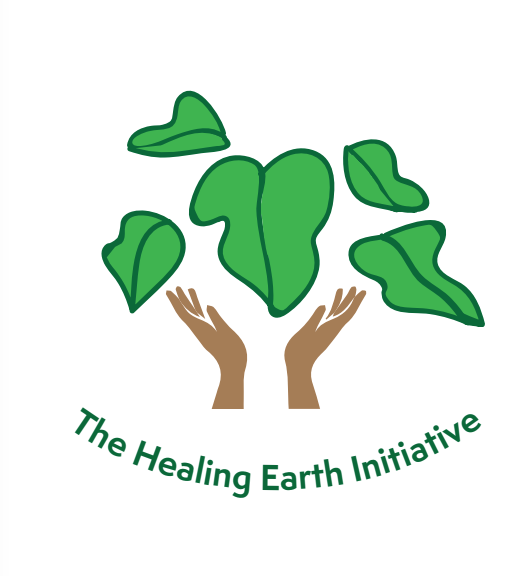 With plastic pollution and climate change becoming prominent issues, the need to protect the earth continues to grow. Called to plant seeds of healing, students at the University of Hawaiʻi at Mānoa came together to form "The Healing Earth Initiative," a Registered Independent Organization (RIO) that seeks to heal and cultivate connections between humans and Mother Earth through sustainable and environmental campaigns. The RIO works with various organizations on campus, including the Student Sustainability Coalition, a group of organizations that focus on sustainability and the Surfrider Foundation chapter at UHM. 
Healing hands 
Sophomore Ashley Ostendorf is the president of the initiative and pursuing a Bachelor of Science in Global Environmental Science. According to Ostendorf, the inspiration to establish the RIO came from a need to increase sustainability practices on campus. 
"When I first came here, I noticed a need for more meaningful connections between people, a more conscious awareness of environmentalism, a need for a general awareness of sustainability on campus," Ostendorf said. "Our society really nurtures individualized mentalities and is isolative. This isolation is inherently cutting off our connection to our planet and others. We're all part of this ecosystem that's become out of balance, so our collective - our initiative - is ultimately trying to help people come together to our sense of belonging to our planet and our responsibility to Mother Earth." 
Although Ostendorf established the RIO, she says it was thanks to like-minded souls that helped the initiative find its roots. 
One of these souls is Shannon Murphy, a sophomore at UHM and Ostendorf's close friend. In an email interview with Murphy, she explains her reasoning behind joining "The Healing Earth Initiative." 
"I learned about this RIO through my great friend Ashley. She told me about starting up her own club on campus to focus on widespread environmental issues. She was extremely motivated to get some things rolling on campus and I knew I wanted to join in on the team!" 
The RIO also places an emphasis on being a safe space for students to share and see their ideas manifest. 
"This space is open for everyone and any idea, motivation - anything that people are motivated to share are welcome," Ostendorf said. "We are looking to foster a sense of individual and collective empowerment. It's meant to breathe life into every idea."
Murphy adds, "This club offers a safe environment to share our thoughts/ideas/goals and allows us to inspire each other through our individual projects."
Overseeing the crops 
"The Healing Earth Initiative" is a new RIO, so many of their projects are still in their planning stages. One of the first projects the initiative is working on is creating composting stations at Paradise Palms and Ba-Le. 
"Since this is a fairly new RIO, not many projects have been started and are in place yet but we have many ideas bouncing off each other. Composting is one of the main projects I am interested in and would gladly be part of," Murphy said. "It will bring together the farming community, expand our knowledge on where our food comes from and where it will go after we are finished with a meal. Having food return to the earth to help nourish our bodies once more is a really powerful thing, and I'm excited to see that implemented on this campus."
Ostendorf adds that they also hope to create community gardens and hosting environmental outreach to increase awareness and sustainability education.  
"We also are looking at doing community gardens, somehow getting a hold of property and starting community-supported agriculture projects as a way of combating homelessness and food insecurity," Ostendorf said. "Also, bringing in our friends at the Hawaii Food Bank and doing educational outreach programs, teaching people how to live sustainably, grow their own food, and gain a sense of awareness." 
Ostendorf also mentioned they are also open to collaborating with other RIOs. 
Taking up the shovel 
When asked what makes "The Healing Earth Initiative" different from other RIOs, Ostendorf says their focus on healing is their guiding light. 
"We recognize that what we're doing is not only for us. It's for the collective and something that, if done correctly, can set a really good example for a lot of other people and campuses - a recognition that when people come together with a shared goal and a connection to earth, that a lot of good can happen. A lot of people can see the world and engage in it differently," Ostendorf said. 
Fellow student stewards who resonate with the initiative's mission are invited to join the RIO and can do so by emailing Ostendorf at ashleyno@hawaii.edu. 
Murphy is excited for the RIO's future projects and hopes others are open to working with them. 
"We are extremely open to seeing new faces and anyone can join in at any time. I believe we are all stewards of this planet, and we all need to work together to heal this planet and make it sustainable once more for future generations," Murphy said.