After a disappointing start to their season, the Rainbow Wahine turned it around at SimpliFi Arena and swept the CSU Fullerton Titans this weekend. 
In Friday's matchup, the Wahine held off a fourth quarter comeback from the Titans to win 49-47 with the help of redshirt freshman Olivia Davies. Saturday was a defensive showcase for the Wahine, as they beat the Titans 57-43 while holding the Titans to single digit scoring in each of the first three quarters.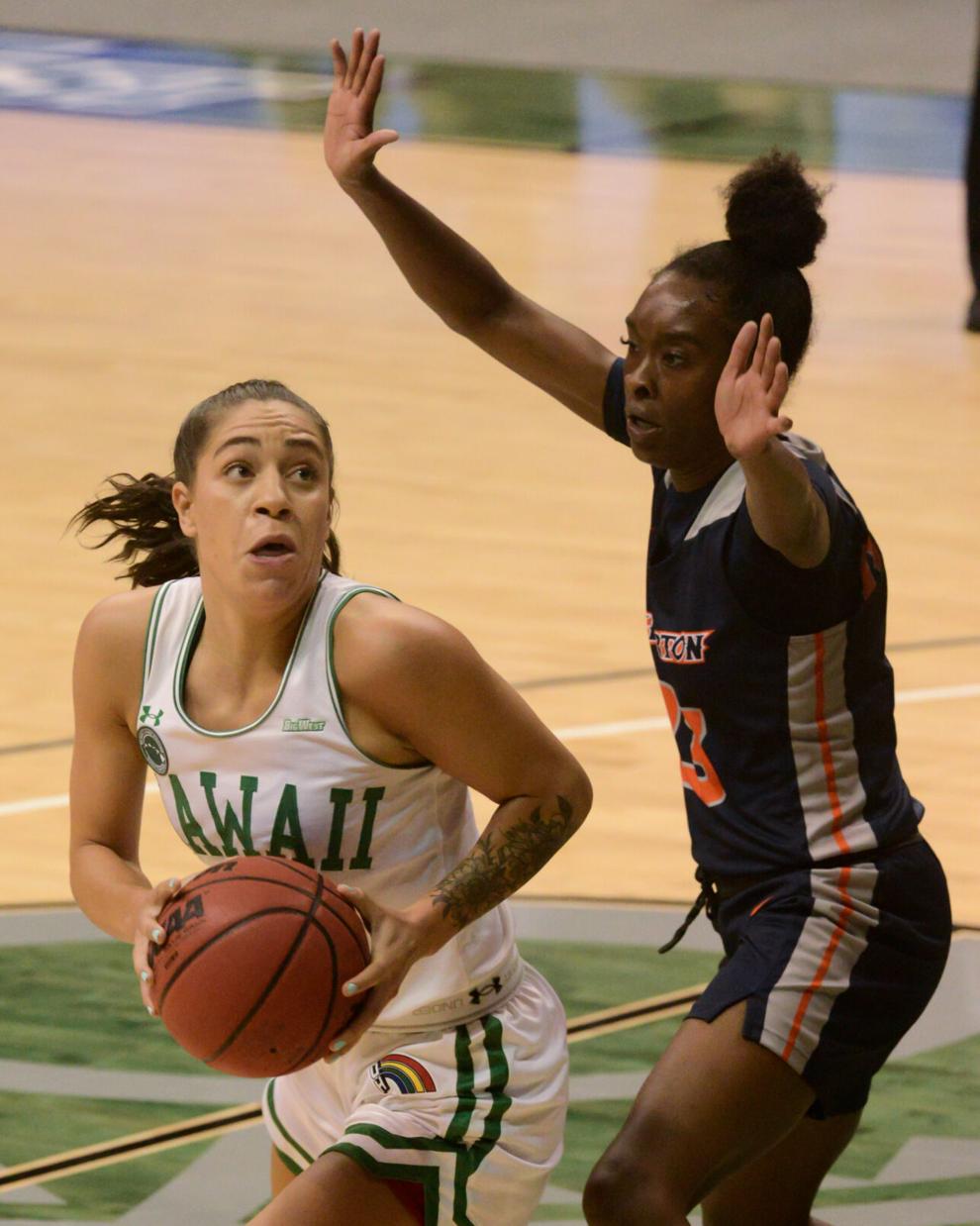 On Friday, the Rainbow Wahine held the Titans to only 14 points in the first half while going off for 29 points themselves. However, the Titans would turn on the scoring in the second half, turning what was once a 23-point lead to a one point lead in the closing seconds. Senior forward Amy Atwell would miss one of two free throws to end the game, only for the defense to force the Titans into a bad shot to end the game. 
Redshirt freshman Olivia Davies led the team with 17 points to help the 'Bows to their 23 point lead in the second half. The Alaskan native made her debut last week, and proved her ability to score on the spot Friday night.
In Saturday's matchup, it was much of the same story for the Rainbow Wahine as the defense stayed for longer than the first half in their 57-43 win.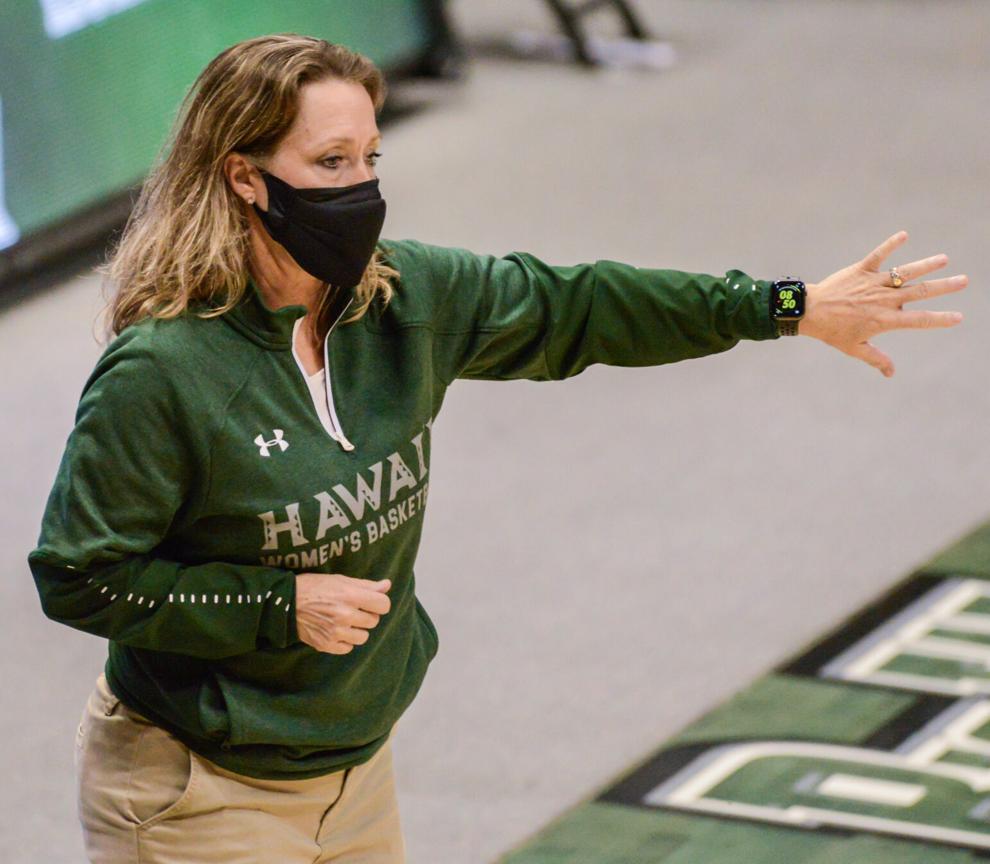 The key this weekend was in the defense, as Saturday's matchup highlighted Laura Beeman's squad's ability to lockdown opposing offenses. The Titans would be held to 22 points in the first three quarters, not even cracking double digit scoring until the fourth quarter. 
To help stir the offense Saturday night, sophomore forward Kasey Neubert scored a season high 14 points to go along with 8 rebounds. Senior guard Jadynn Alexander also poured in a season-high 15 points, as well as knocking down two straight threes to clinch the win over the Titans.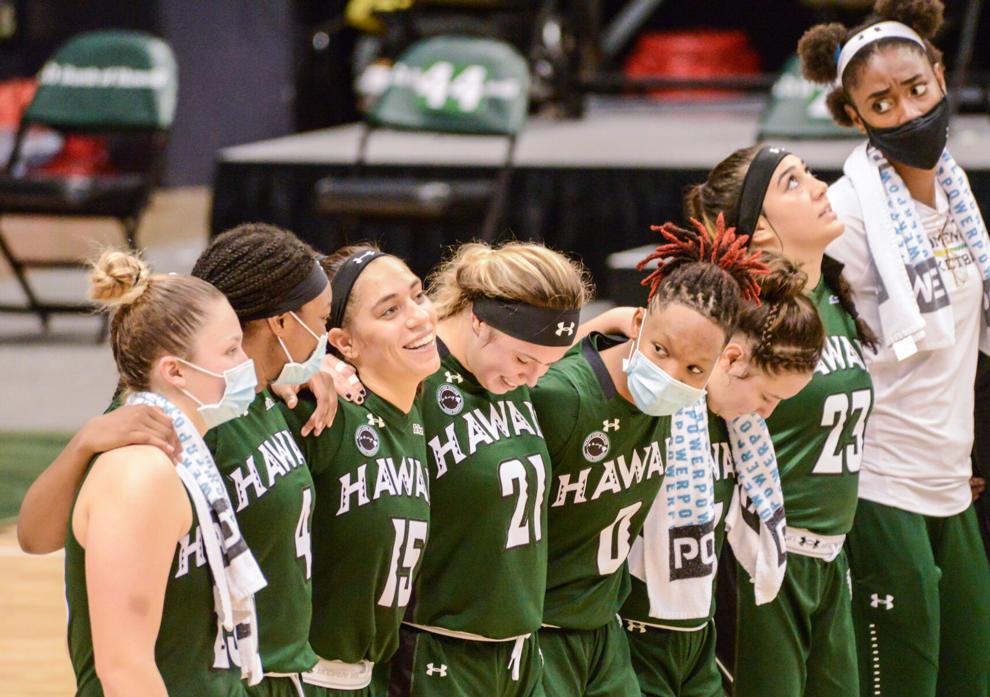 The Rainbow Wahine prepare to fly out to UC-Irvine to take on the Anteaters this weekend, hoping to snap their undefeated Big West record.