After nearly two decades, the University of Hawai'i basketball teams are getting much needed renovations to their locker rooms in the Stan Sheriff Center.  
"It's about modernizing," Rainbow Warrior basketball head coach Eran Ganot said. "25 years is enough time to update." 
"A necessity" 
Rainbow Wahine head coach Laura Beeman said the renovations were a much needed necessity for the team. 
"When you walked into the old locker room, it just wasn't very feminine —  it didn't give you a sense of pride," Beeman said. "It doesn't give you a sense of, 'this is my home away from home,' which when you are with the team, your locker room is your home."
One of the renovations for both locker rooms includes removing pillars in order to expand the space for things such as a lounge area. The showers, toilets and sink areas will also be upgraded.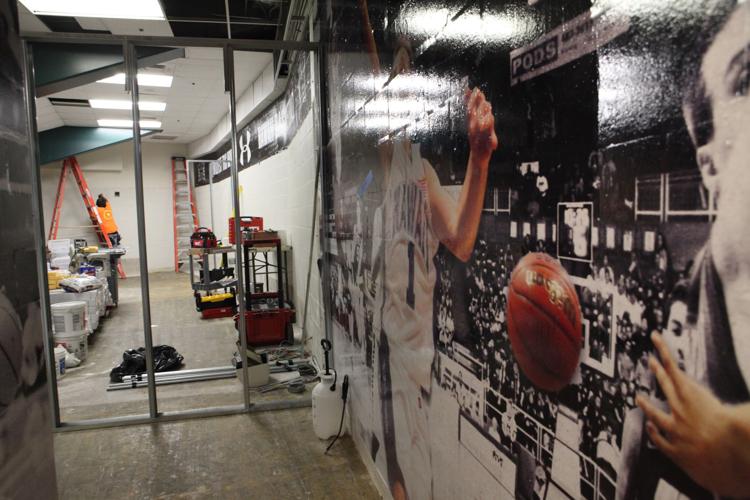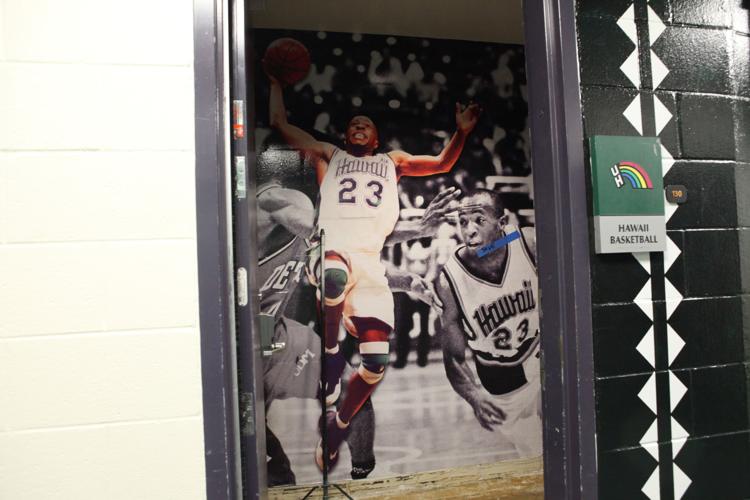 Honoring the past to build the future
The renovations are a way to aid recruitment efforts, player development and student-athlete welfare, according to Ganot.
One gem of the men's basketball locker room is that it features photos of successful 'Bows.  Ganot said that after his first year as head coach (2015), they added plaques of past tournament teams in the hallway outside of the locker rooms. There were barely any photos of current players because Ganot said he wanted them to feel the history of the program.
"When I got hired, our whole theme was 'to build for the future, you got to honor your past. To honor your past, you got to know your past,'" he said.
Beeman said the Rainbow Wahine spend a lot of time in their locker room, and she wants the team to have a place where they can feel comfortable. 
"If you're in a place that you enjoy and it feels good, then you're going to want to be in there," she said. "And I think it brings more pride to the program."
The locker room renovations for both teams began on May 22 and are projected to finish around July when the players come back for summer session two.