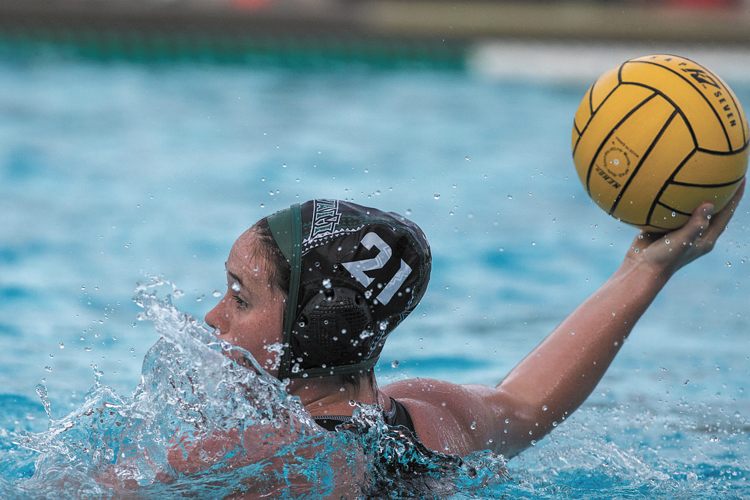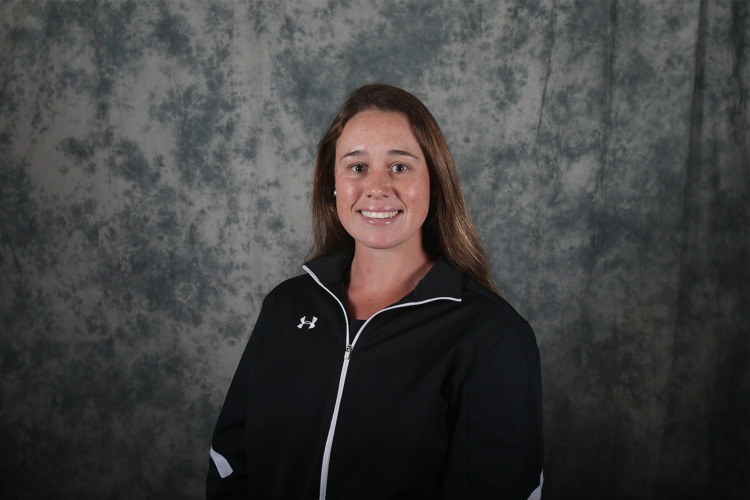 Chloe Barr has been a competitive swimmer since the age of six. When she saw her older brother try out for a water polo team, she decided to give that a shot. 
"As soon as I was old enough, I couldn't take swimming anymore," Barr said. "I jumped into water polo and enjoyed the social aspect of it, and never looked back."
Barr, a redshirt senior from Adelaide, Australia, credits her brother for inspiring her to play water polo. 
"My older brother was my biggest hero," Barr said. "Anything that he did, I wanted to do."
Although Australia and Hawai'i are 5,673 miles apart, Barr says coming here makes her feel closer to home, because of connections with former teammate Emily Carr, who graduated in 2015. Barr had never been on the islands prior to enrolling at UH. 
As a veteran on the Rainbow Wahine water polo squad, Barr has ranked in the Big West Conference top 10 scorers. She is second on the team for scoring goals (44). Last year, Barr earned first team All-Big West honors for the second time in her career and was named to the ACWPC All-America third team. 
Although Barr redshirted in 2016 while taking an absence from the team, she quickly bounced back and became a leader. Behind junior attacker Irene Gonzalez, Barr has shot .587 and racked up 24 steals for the season. 
Head coach Maureen Cole says that both Barr and Gonzalez have a competitive spirit. 
"They both have got fire in their eyes," Cole said. "They both want to win so bad, and they're willing to put in the effort defensively and offensively through scoring goals as much as anyone in the country."
One of Barr's biggest accomplishments this year was being a part of the squad that posed a perfect 5-0 conference record for the first time in the program's history. 
"It's always exciting to be a part of the first team to do anything," Barr said. "It was exciting. It was a goal we set at the beginning of the year. It was definitely a sense of accomplishment."
Over the years as a Rainbow Wahine, Barr has learned to be creative within the system. With a diverse team, they had different ideas and suggestions on how to plan out plays. 
"Kind of being able to go with that and being a little bit creative is always fun, but you wanna make sure that it's within the system we run here at Hawai'i," Barr said. "That is kind of the reason we've potentially been successful this year."
As Barr wraps up her career as a Rainbow Wahine, she seeks to give back to the sport that she loves, but as a coach instead.