In a surprising move by the Tennessee Titans, the team has waived 7th-round pick Cole McDonald.
According to Tom Pelissero of NFL.com, the former Rainbow Warrior's cut comes as a surprise due to the NFL's shortened and warped offseason.

The Titans decision comes after they signed veteran and former Jets QB Trevor Siemian.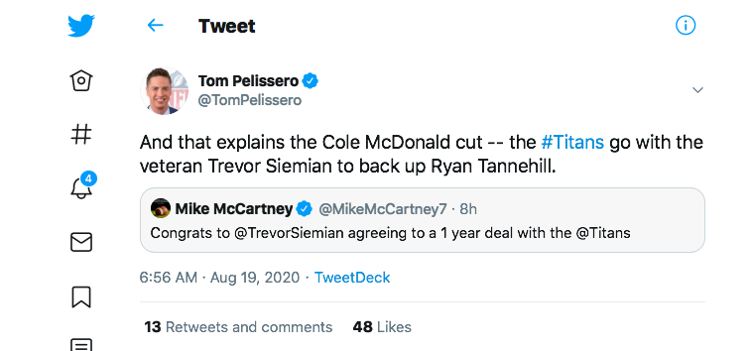 While the move is disheartening for many UH football fans, it won't be surprising if a team picks up McDonald in the coming weeks before the season starts.
Week 1 of the NFL season starts on September 10 with the Houston Texans visiting the Kansas City Chiefs.