We're here in the middle of July, and we've been without sports in the United States for about three to four months now. If you flip on ESPN, it's going to be one of three things: talking heads, the Korean Baseball Organization and their crowds of stuffed animals, or replays of classics.
These national organizations have their own worries like TV contracts, player unions and keeping their fan bases happy. Colleges and universities have all that and more to worry about when thinking of starting any athletic event. 
California State Universities announced they would remain in online classes, leaving the statuses of the Mountain West's and Big West's California universities' fall sports programs up in the air. 
Although universities don't have many answers when it comes to the future, UH athletic director David Matlin said he was hopeful and optimistic about sports being played in the fall.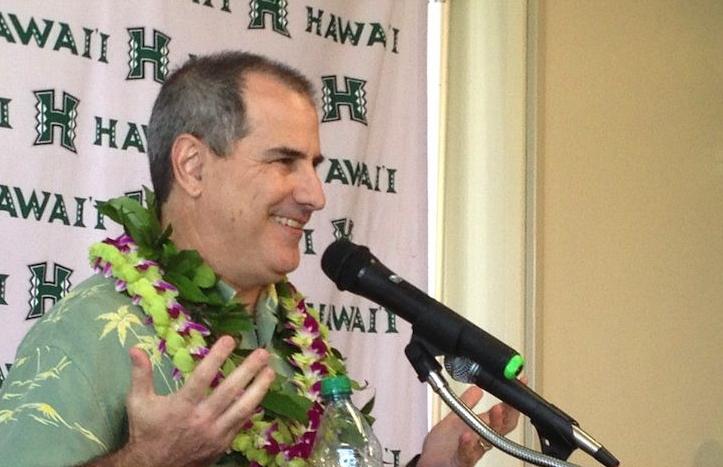 "We're going to have to do it in a safe manner for our athletes and our fans, but I am optimistic that we will be playing," Matlin said. "The tough thing is we have different contingency plans and different plans for returning athletics but the timeline when things can be implemented can be different due to the timeline of the virus, so we can't say anything definitive."
With UH returning students in the fall, it seems that Hawaiʻi is one of many universities to attempt to host sporting events sometime in the fall, fans or not.
During the pandemic, fall athletics lost a major chunk of training time and some coaches were able to adapt to the situation and prosper through it.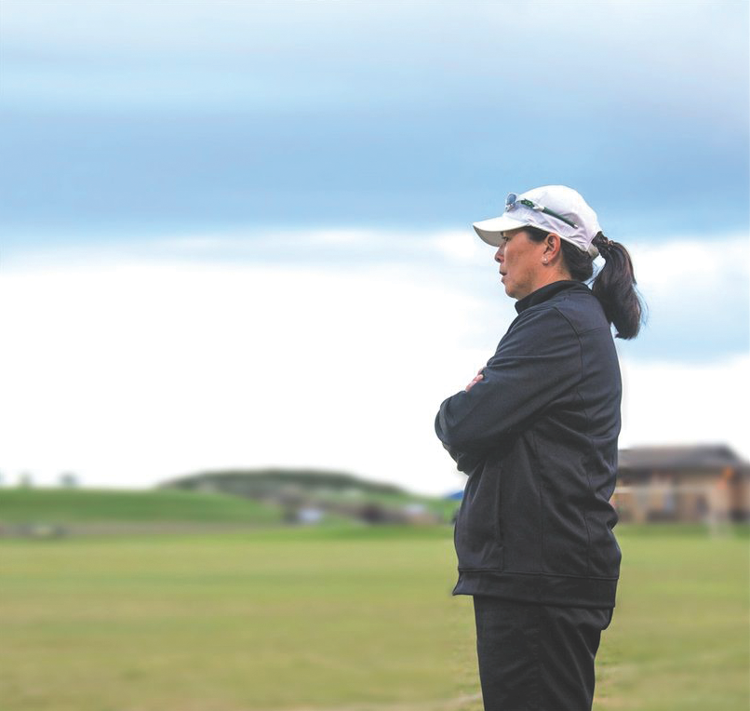 Coach Michele "Bud" Nagamine, the head coach of women's soccer at UH, found great success last season, with her and the Rainbow Wahine reaching the Big West Tournament for the first time in the program's history. Coming off of one of the best seasons for the program, Coach Bud fielded 10 new recruits for the Rainbow Wahine to replace the graduating seniors as well, some very recently through Zoom. 
"We recruited two kids via Zoom, and we were able to set up multiple Zoom calls with recruits who were international, and that was very special," Nagamine said. "What we've tried to do is focus on the fact that [the pandemic] has brought people closer together, it's made people think in diff ways … and be more cognisant of the opportunities we get daily."
For the fall athletic programs, they've had to deal with a very strange situation of having athletes return to Hawaiʻi to resume training in person.
Hawaiʻi is unique, in that we're one of the only states that require a 14-day quarantine after traveling before anyone can resume their stay or travel here.
Women's volleyball coach, Robyn Ah Mow, will be dealing with this situation soon, as she expects her athletes to return to Hawaiʻi by the next week and to resume their new version of in-person training after their two weeks of quarantine are over.
And while many coaches talk about meeting with their players daily over the internet during this pandemic, Coach Ah Mow had a unique technique.
"I'm not gonna be on you everyday, every other day, saying, 'You guys should be working out and doing what you can at home,'" Ah Mow said. "This should be a time to think how much do you miss being with your teammates. That alone should drive you to do whatever you can."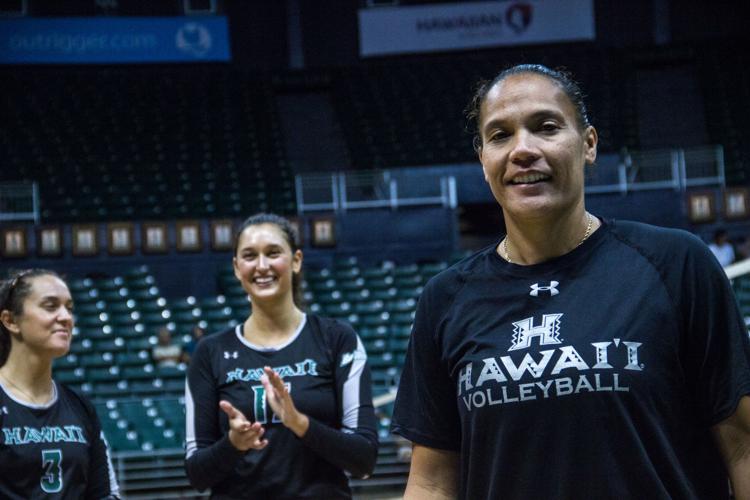 For all coaches, keeping track of their athletes will be a big issue for the next few months before the fall kicks in. There has already been a break, with starting offensive lineman Solo Vaipulu being arrested for breaking his 14-day quarantine and lying to authorities.
Coach Ah Mow had recently gotten off the phone with one of her players from Texas, and explained how different the quarantine was in the Lone Star State.
"Everything is open there, the gyms are open, they're working out and Hawaiʻi is opening much slower," Ah Mow said. "I get it, everyone wants to be safe… we're on calls with head coaches from the Big West and I don't think any constant is set on what they're doing, I think all the conferences are still bouncing around ideas on what to do."
As the end of August slowly creeps up on the nation, we've seen the Power 5 conferences slowly looking into themselves and closing competition off from out of conference opponents. This effectively removes the first four weeks of football for UH season, and no news has come out in regards to most other sports. However, that wasn't even the first starting date for UH Athletics in the fall.
Coach Nagamine is hoping for travel restrictions to be lifted by fall for UH women's soccer to begin their season.
"With us coming out of the game first every year … we need to make sure the kids, if quarantine is still in place, they're getting here two, maybe three weeks from the competition," Coach Bud said. "There's a lot of moving pieces."
And with most international travel closed to the U.S., both teams are going to be in talks with their athletes to make sure they are getting all the information and attention they need during these times.
The COVID-19 pandemic became a big thorn in the side of sporting events in the spring, and led to the cancellation of many tournaments, leagues, and even some programs around the nation. As the fall season looms over college athletics in the coming months, both coaches and athletes are adapting to their situation and finding new ways to thrive and connect through these bitter times.