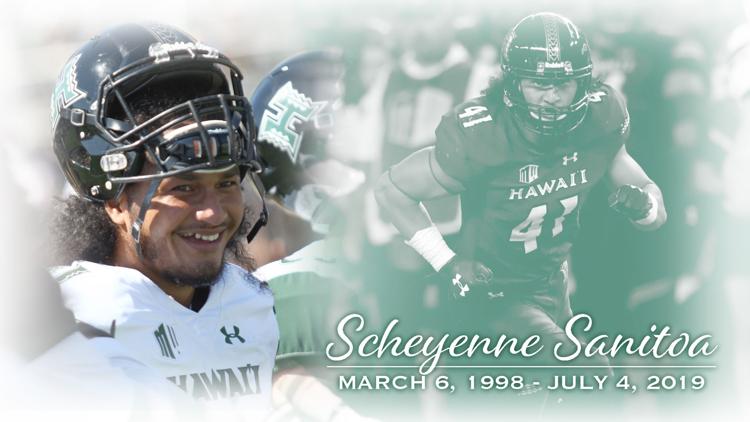 No. 1: UH football player Scheyenne Sanitoa dead at 21
University of Hawai'i linebacker Scheyenne Sanitoa died on July 4, according to UH Athletics officials. The Rainbow Warriors dedicated this season to the 21-year-old, using the mantra LLSS41( (Live Like Scheyenne Sanitoa, who wore No. 41 for UH).
The redshirt junior appeared in 12 games last season and accounted for 30 wrap-ups, with 21 solo tackles. Sanitoa had six tackles, two pass breakups, 2.0 tackles for loss and a sack in his first career start vs. Duquesne. He made a career-high seven tackles in his second start versus San Diego State.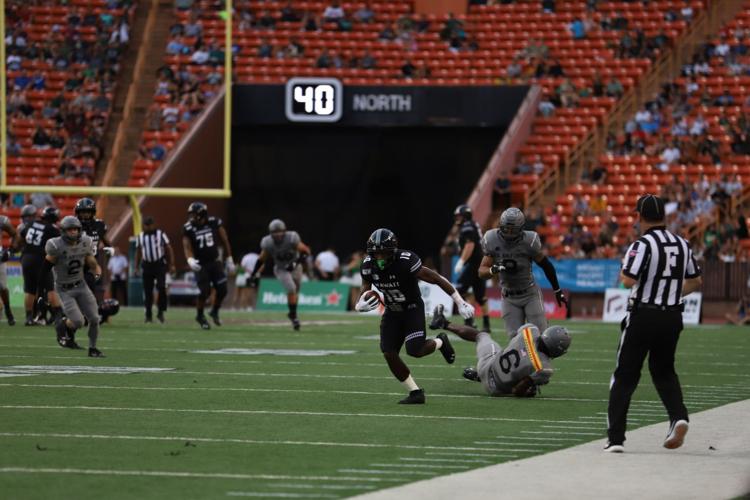 No. 2: Melquise Stovall removed from 'Bows roster
Melquise Stovall was removed from the Rainbow Warrior football team this season. The former junior wide receiver transfered to UH from Riverside City College. Prior to that, he spent two years with the Cal Bears. He was a consensus four star recruit out of Paraclete High School in Lancaster, and 247Sports had him ranked as high as the No. 3 all-purpose back in his class.
In five appearances for the 'Bows, Stovall led the Mountain West Conference with 384 kick return yards, averaging 27.4 yards per return.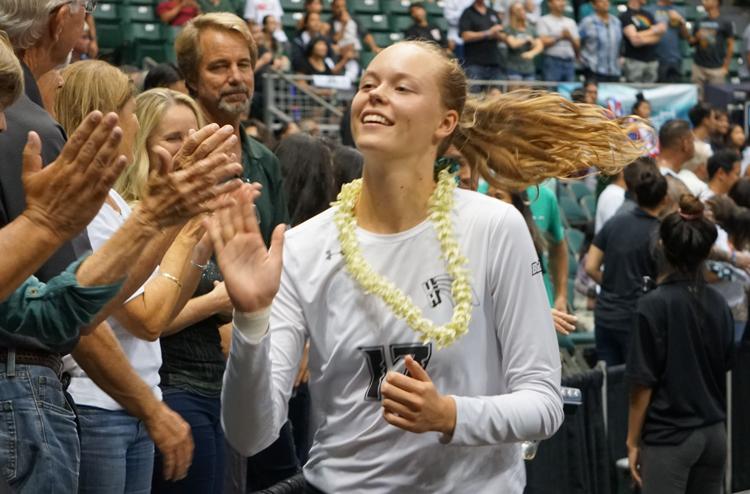 No. 3: Give 'em Hellvig
Hanna Hellvig, a true freshman on the Rainbow Wahine volleyball team emerged as a top contender this season. 
She was one of several true freshmen who surprisingly started the season in the starting lineup, opening the season alongside experienced Pac-12 transfer Jolie Rasmussen. Hellvig took it a step further though. After the team lost Rasmussen to an ankle injury, Hellvig stepped up to accept a new load of responsibilities. And she certainly delivered on those new expectations, passing Rasmussen to lead the team in kills through the first 11 games of the season with 127.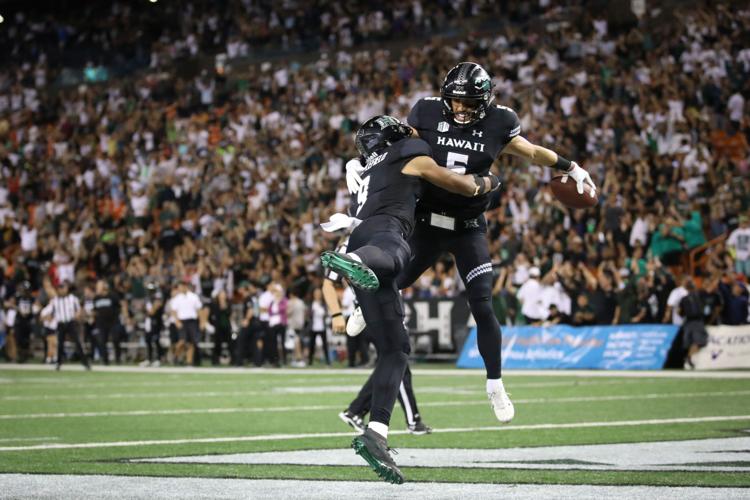 No. 4: From Big Island to Nashville
John Ursua, a redshirt junior wide receiver decided to forego his senior season in 2019 in hopes of getting a phone call that would change his life: and he did!
With the 236 pick in the 2019 NFL draft, the Seattle Seahawks select John Ursua, wide receiver, Hawai'i! 
Ursua became the first UH receiver drafted since Greg Salas and Kealoha Pilares in 2011.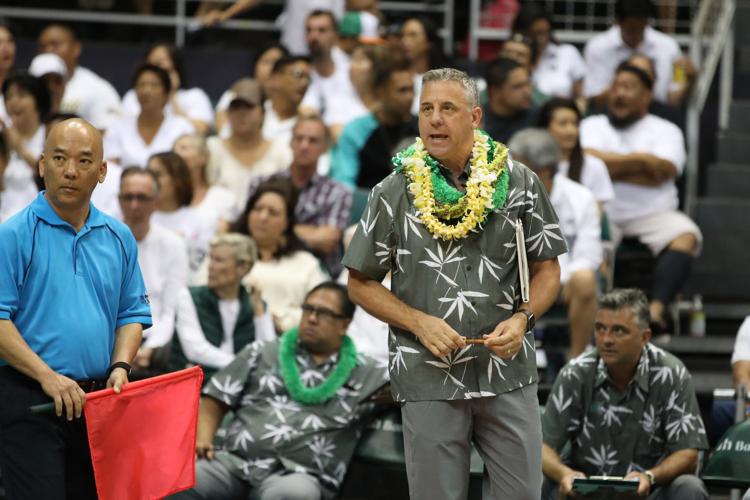 No. 5: UH men's volleyball head coach Charlie Wade accused of possible misconduct 
Allegations of misconduct against University of Hawaiʻi men's volleyball head coach Charlie Wade involving a former female athlete approximately 30 years ago in California surfaced in April.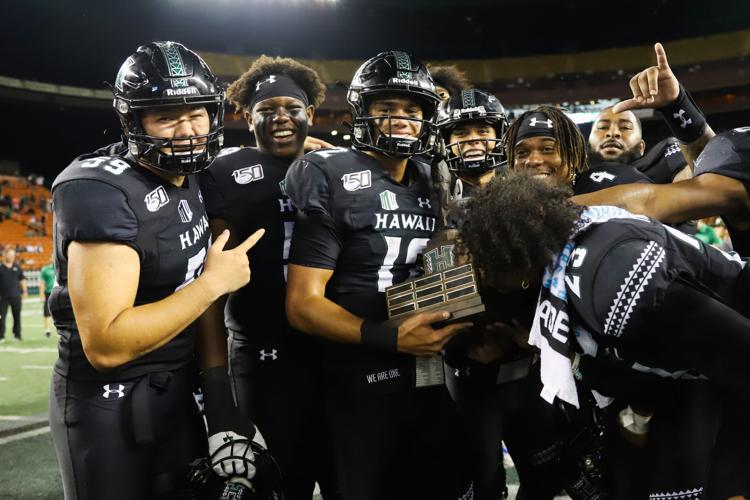 No. 6: QB change brings fortunes for Hawai'i
After back-to-back home losses, the University of Hawai'i football team decided to move in a different direction at the team's most important position. After starting all nine games this season, redshirt junior Cole McDonald was relegated to back-up duty. In his stead, redshirt freshman Chevan Cordeiro erupted to lead the Rainbow Warriors (6-4, 3-3 Mountain West Conference) to a 42-40 shootout victory over the San Jose State Spartans.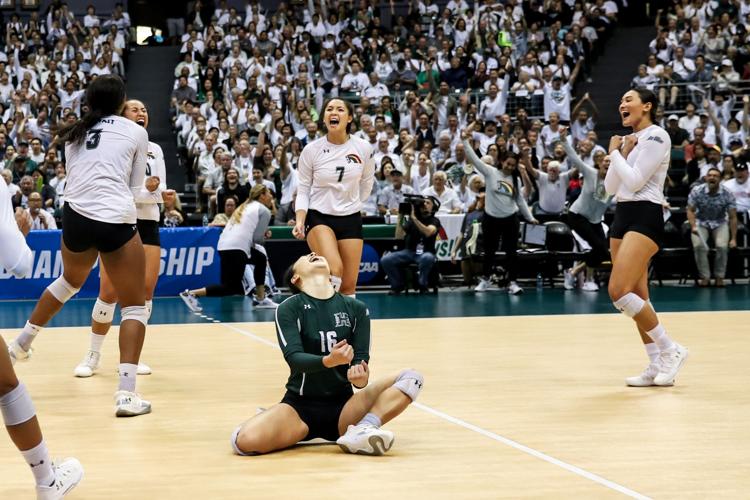 No. 7: 'Bows advance to round of 32 with Bears takedown
For the first time since 2016, the University of Hawai'i women's volleyball team opened the NCAA Tournament with a win after taking down the Northern Colorado Bears in four sets (26-24, 24-26, 25-8, 25-15).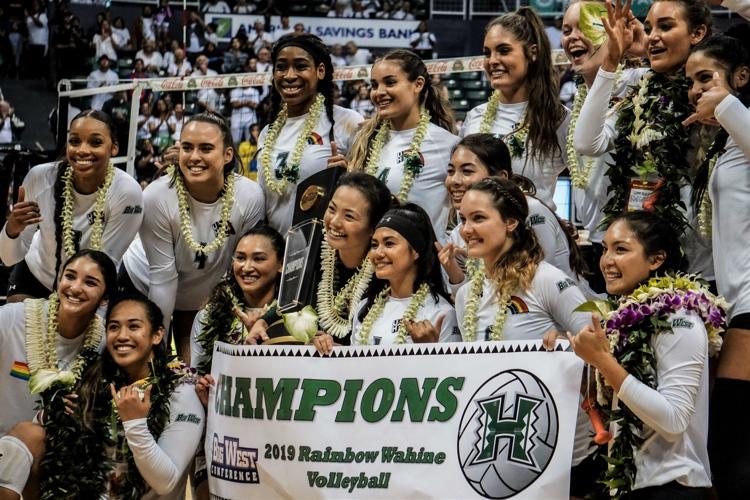 No. 8: 'Bows claim Big West crown with Senior Night sweep
The University of Hawai'i women's volleyball team sent its seniors off in style. In front of a sold-out Stan Sheriff Center crowd on Senior Night, the Rainbow Wahine (24-3, 14-2 Big West Conference) took down the Long Beach State 49ers in straight sets to claim sole possession of the Big West title. The title is the first in head coach Robyn Ah Mow's time at the helm, and the first since 2016, when the current senior class (setters Norene Iosia and Bailey Choy, libero Rika Okino, outside hitters McKenna Ross and Kirsten Sibley) were freshmen.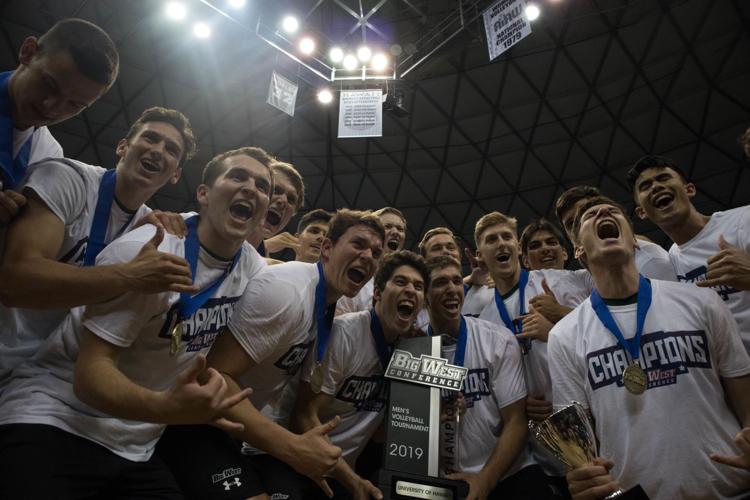 No. 9: Rainbow Warriors crowned as Big West Champions
After a grueling five-set battle, the University of Hawaiʻi men's volleyball team took down top-ranked Long Beach State to claim its first Big West Conference Championship in April. 
It took three matches and 15 sets, but Hawaiʻi (26-2) managed to beat the 49ers when it counted. In front of a sold-out crowd of 10,300, the Rainbow Warriors won a hard-fought five-set victory 25-15, 25-23, 22-25, 20-25 and 15-8.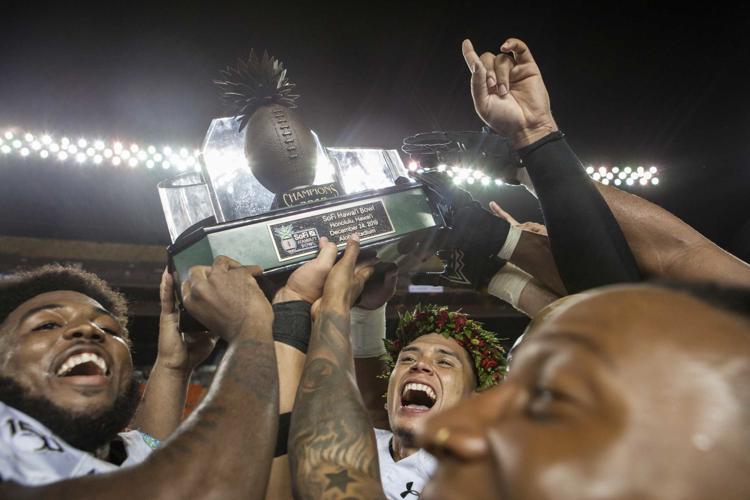 No. 10: Late heroics lift 'Bows to Hawai'i Bowl victory
Christmas came one day early for the University of Hawai'i football team at the SoFi Hawai'i Bowl. Engaged in a classic bowl shootout, the game predictably came down to one scoring drive and one defensive stop. The University of Hawai'i football team found both under the Christmas tree in a 38-34 win over the BYU Cougars.
Check back here for Ka Leo's Top Stories in these sections: